Questions?
Call 603 659 5335 or email me
HUMAN Speakers is still building and shipping speakers
during this public health crisis More information.
Best viewed in "landscape" mode.
HUMAN K-61 Speaker Kit
$318.00 / pair
Building speakers based on classic designs:
HUMAN 61; EPI 50, 60, or 70; Epicure 5; Genesis Basic, 6, or V-6
See the special version that fits a Parts Express cabinet
(back to kit/legacy projects)
See the gallery of projects below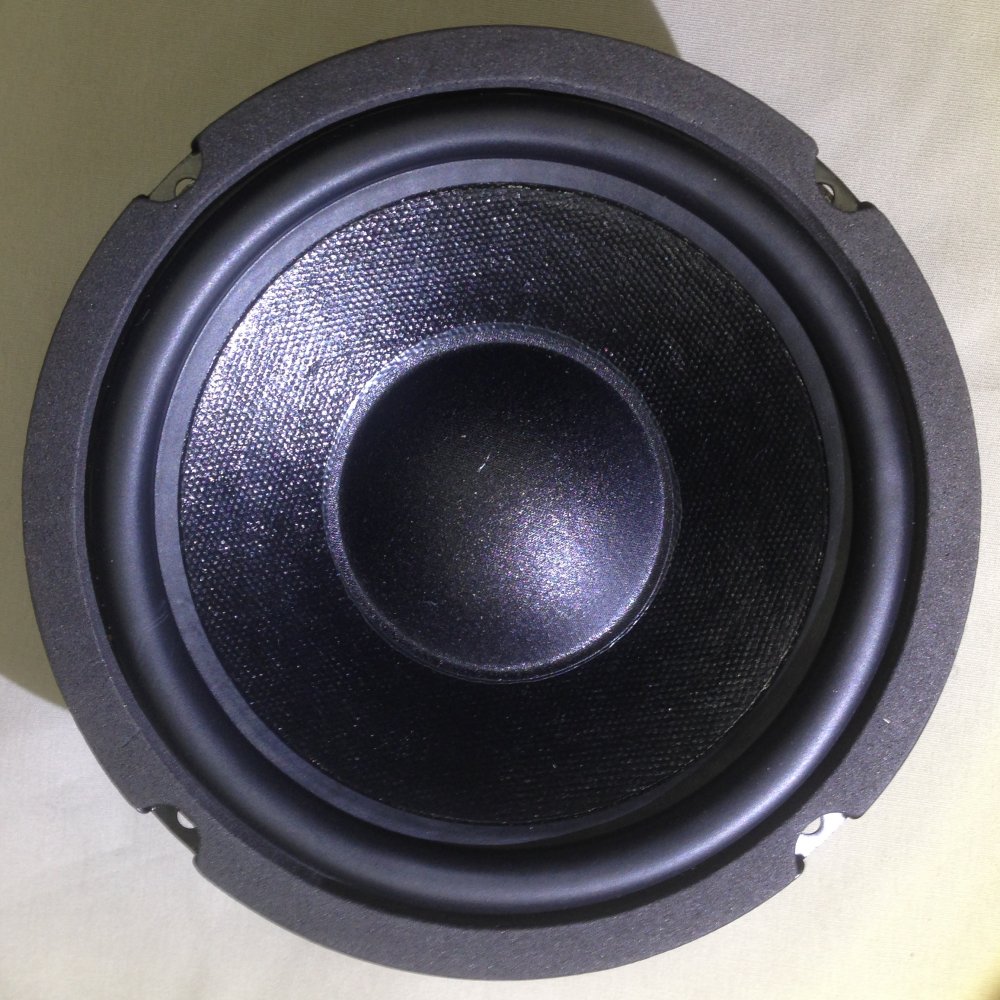 PRO 007 woofer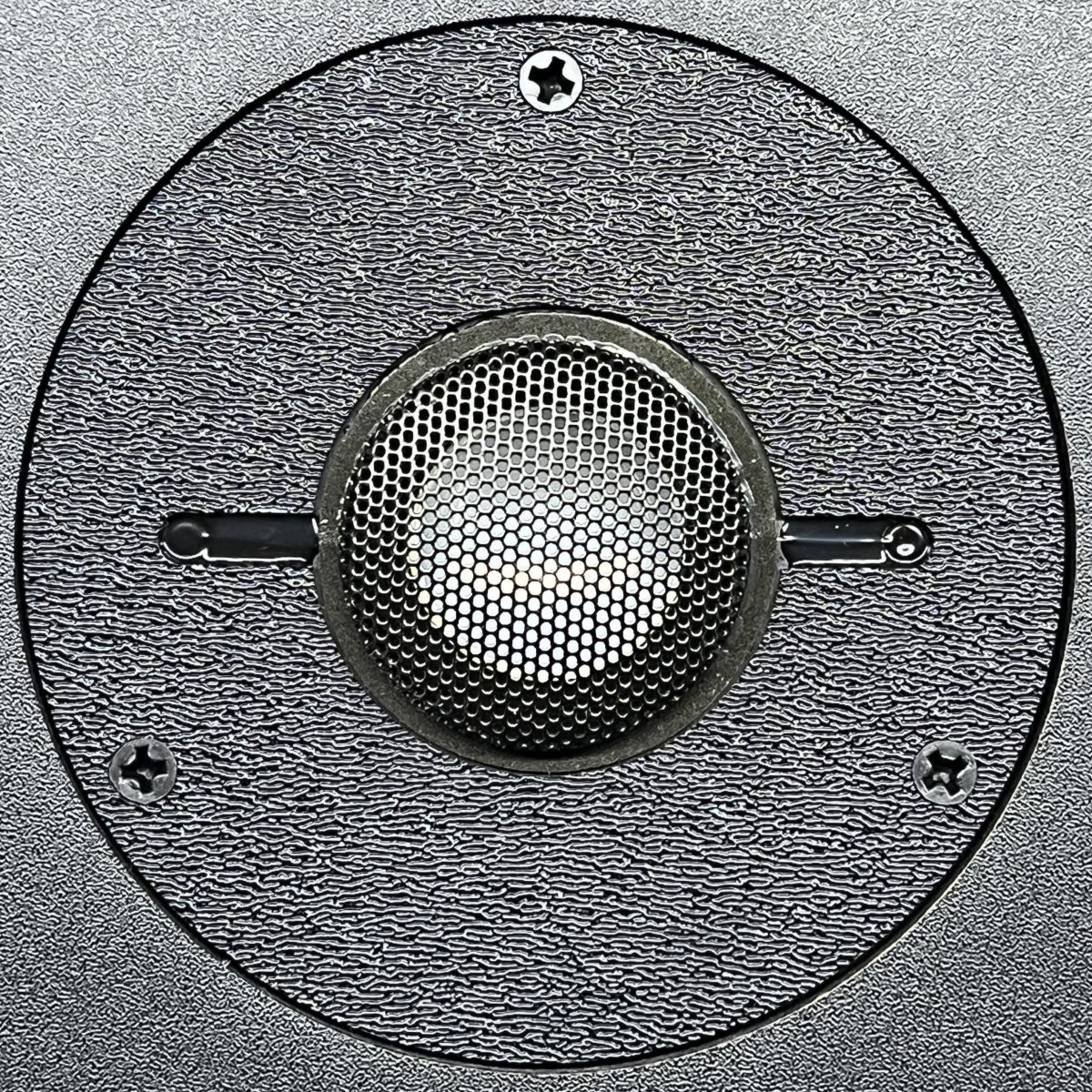 PRO 002 M2 tweeter
It is almost an industry cliche that a six inch two way speaker is the easiest to build and make sound good. This is because a woofer that small usually has great dispersion and control characteristics. It helps to use one of the best six inch woofers ever designed, with a very low resonant frequency and out of band rejection. Combine this with a tweeter that is crossed over low and also has fabulous dispersion and low distortion and you have one sweet little speaker.
EPI enjoyed great popularity for their model 50, followed up with the 60 and 70, and their cousin the Epicure 5. Genesis built three small six inch two way speakers, the Basic, the 6, and the (vented) V-6. (Until I have accurate port size data for the V-6 we will ignore it for now). Customers who own the HUMAN 61 also seem to admire it very much.
The box sizes used in these models ranges from a Q of about 0.9 at the small end through about 0.6 at the larger end, as far as I have had the opportunity to measure and calculate. You are free to do your own math and pick your preference for low end alignment.
The crossover used by EPI/Epicure and HUMAN is just a single ten microfarad capacitor (I'd recommend using a high quality film type capacitor) in series with the tweeter. The Genesis 6 used 8.2 uF shunted by a 0.9 mH choke coil - a "second order" network intended to decrease the power "seen" by the tweeter below the roll off frequency. Since this comes with a penalty in the linearity of the phase response, I prefer to use the single capacitor design myself.
Details:
Interior dimensions in inches, volume in cubic feet:
Stock bracing: None (except HUMAN models). I recommend adding at least one brace front to rear at the point between the woofer and tweeter cutouts.
Driver position: Offset from center of cabinet face, tweeter a different distance from the top than the sides, drivers as close together as practical.
Special note for the Genesis V-6: This is a vented system, and so the interior volume must be exactly correct, and the inside dimensions of the vent tube (port) must correspond to 3" long by 1.75" in diameter (2.4 square inches). If you increase the area you must increase the length by the square of the factor used. This means a 3.5" diameter (factor is 2) vent would need to be 12" long (factor is 4). If you multiply the area by 1.2, the length must be multiplied by 1.44. When changing the vent size, the change in volume must be added to the box volume.
The HUMAN 61 Kit includes:
2 PRO 007 woofers
2 PRO 002 M2 tweeters
2 Terminal cups with gold plated 5-way binding posts
2 Complete wiring harness/crossovers
Screws to install all parts
Pegs and sockets for grill mounting
Basic instruction sheet (and telephone/email support)
You provide:
The cabinet
The grill, if desired
Internal damping material (e.g. fiberglass, polyester, etc.)
61 Kits
| | |
| --- | --- |
| Adrian's pair in oak | Ian built this pair in some vintage cabinets |
| | |
| --- | --- |
| Ed made pine boxes | Zeb sent these pictures of his very nice project |
| | |
| --- | --- |
| All new parts to rejuvenate some lovingly decorated boxes | I retrofit a pair of Proac Studio 1 cabinets for a customer |
| | |
| --- | --- |
| I built this pair to save some lovely Cizek KA-1 cabinets for a customer | Norman in Auckland built these with 19 year old parts! |
| | |
| --- | --- |
| Jimbob built EPI 50 clones | |
* * *
Top - Contact -
General Topics (Home)
New Speakers - Owner Support - DIY Projects
EPI and Epicure - Genesis Physics -
All Other Speaker Repairs
© Copyright - All Rights Reserved
7 Kelsey Road, Lee, New Hampshire 03861
Prices can change and specifications will improve without notice