Questions?
Call 603 659 5335 or email me
The long-awaited HUMAN 81 DK is now available.
Best viewed in "landscape" mode.
61 Kit: Photographs
Back to the DIY Gallery
Back to the K61 page
Ed's other project: a pair of Genesis 3 kits.
Ed has been going nuts recently, buying the parts to rebuild his old Genesis 3s, and then a set to build his own custom version (he had a pair of crossovers already), parts to fix up all his friends', neighbors', and relatives' EPI and Genesis speakers, and who knows what else.
I do have evidence that he built a pair of HUMAN 61s, though. Ed is a big fan of "plantation grown edge glued yellow pine", and these use solid wood over a layer of plywood, reinforced with Douglas fir bracing.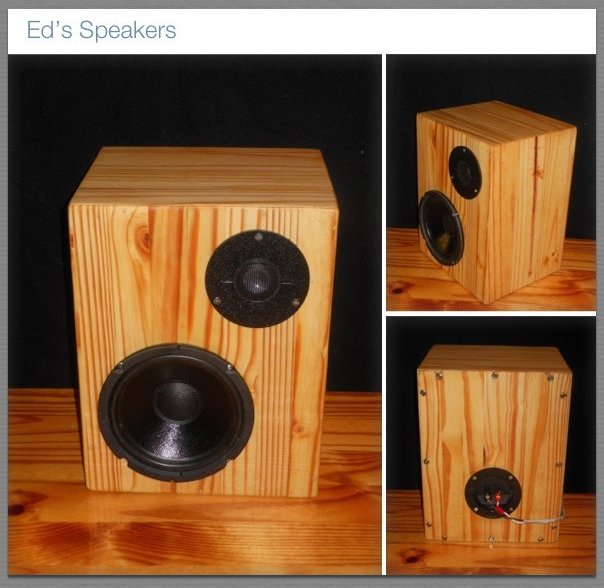 * * *
Top - Contact -
General Topics (Home)
New Speakers - Owner Support - DIY Projects
EPI and Epicure - Genesis Physics -
All Other Speaker Repairs
© Copyright - All Rights Reserved
7 Kelsey Road, Lee, New Hampshire 03861
Prices can change and specifications will improve without notice