Questions?
Call 603 659 5335 or email me
The long-awaited HUMAN 81 DK is now available.
Best viewed in "landscape" mode.
Homemade Genesis 3 Clones
(Back to the DIY Gallery)
Ed's other project: a pair of 61 kits.
Ed rebuilt his original Genesis 3s using my parts, and at the same time bought a set of parts to make another set (he already had some "spare" crossovers).
For the external layer of the box, he uses "plantation grown edge glued yellow pine, from Brazil, as I remember. I get it at Home Depot - it is shelving that comes in various sizes. I pick out the ones with all the knots or sapwood and pick the best grain. Considering the price of real wood, it is not too expensive. With proper sanding and finishing it is very nice, as it 'honeys up' with age. It's all over my house."
He adds "the front of the cabinets is 11/16" pine over 1/2" plywood. The front, sides, and back cover also have a layer of 1/4" cement board (backer board is the brand name), glued with Gorilla Glue to get as close to 100% as I could with no voids. There is one 4ft x 4ft piece of backer board in each (cut up, of course) to keep their weight consistent. In the end they weigh more than the factory originals. The gussets and inside baffles are cement board with 1" x 1" Douglas fir on the back. I used the fir to reinforce the baffles, as it is very strong compared to pine or spruce. The result is very rigid and very dense, and the midrange is well isolated."
"The pine 3s are not as tall as the stock version, but they are wider."
For now we have no high-resolution images, but I am hoping we'll figure out a way to squeeze some through the inner tubes.
Here are eight photos from the process of building them: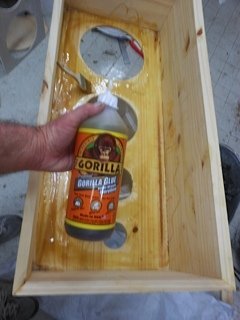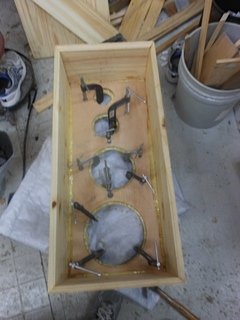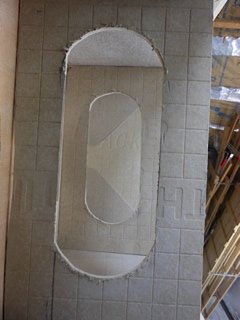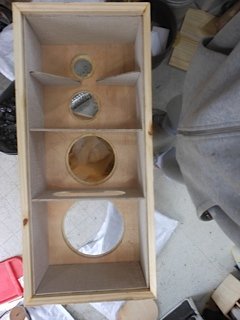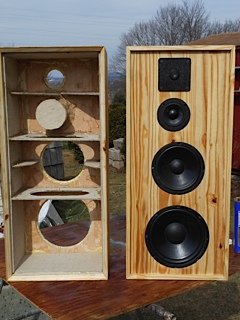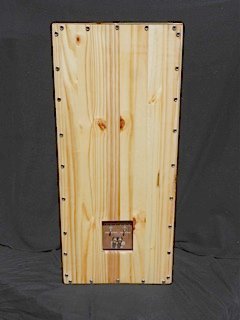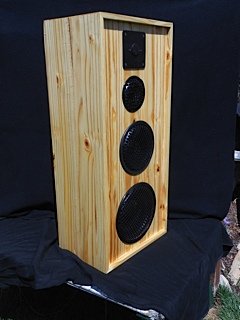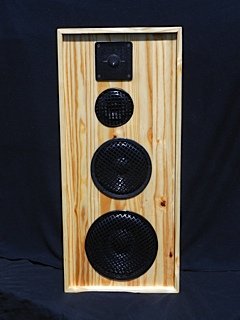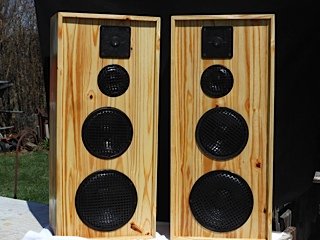 And finally, the completed pair above, also shown with his originals below.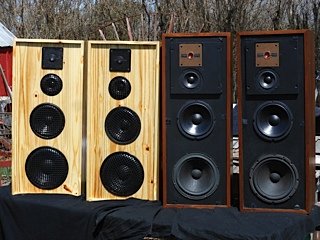 * * *
Top - Contact -
General Topics (Home)
New Speakers - Owner Support - DIY Projects
EPI and Epicure - Genesis Physics -
All Other Speaker Repairs
© Copyright - All Rights Reserved
7 Kelsey Road, Lee, New Hampshire 03861
Prices can change and specifications will improve without notice