Questions?
Call 603 659 5335 or email me
The long-awaited HUMAN 81 DK is now available.
Best viewed in "landscape" mode.
Automotive Applications
The possibilities for using various HUMAN Speakers products in cars (and other mobile applications) are quite varied.
Aftermarket car speakers used to be a much "bigger" part of the industry. Back in the day, people would rip out their stock car stereos, easily replace them with better units, perhaps add some amplifiers, and install much better speakers on rear decks, door panels, etc.
The reason this was easy is because the old head units were pretty standard, and not connected to any other systems in the car. And for speakers, the job was made simpler by the tendency for car interiors to have plenty of relatively flat surfaces to install something "better" on.
We have now reached the point where the only requests for automotive applications I get are for vehicles from the 1960s, 70s, and a bit into the 80s.
Here is a basic overview of what I make.
The A 61 is very much like the car speakers made by EPI (LS 70) and Genesis (AM 165) back in the 1970s and 80s.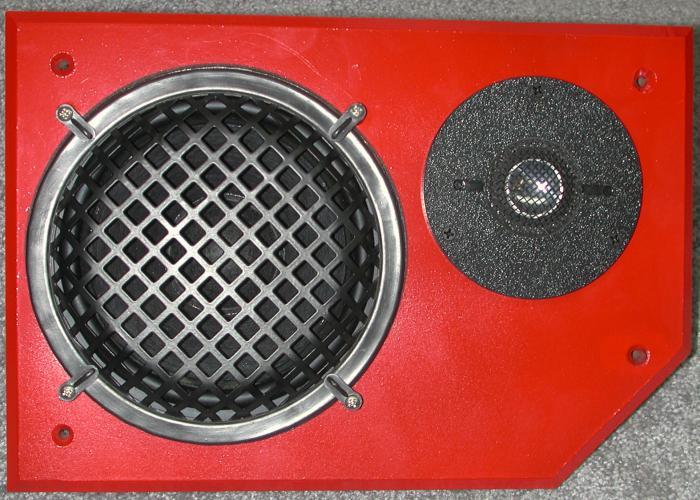 This is one of a pair I made for my truck doors.
Normally the corner is not cut off.
First, and simplest, there is my 6" two-way speaker module. It is relatively easy to install - it can be mounted over a 5" to 6" hole in the panel beneath it, as long as there is enough flat space around that hole to mount the board.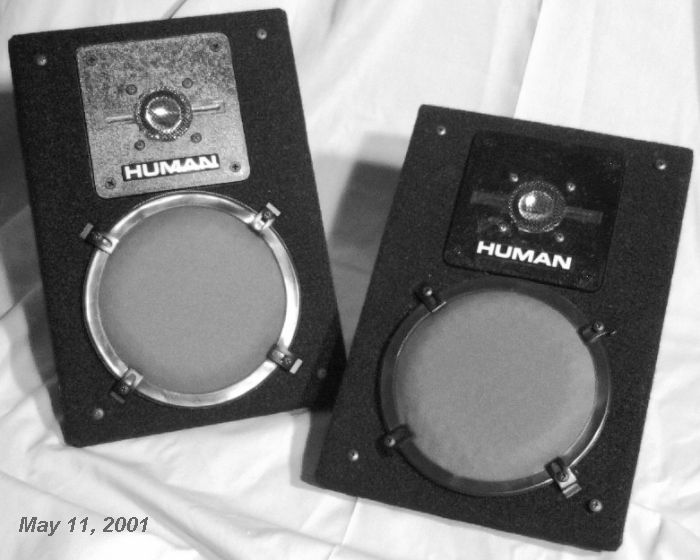 This is an older pair, with the large square tweeter.
The parts used to build the A 61 are also available as a kit: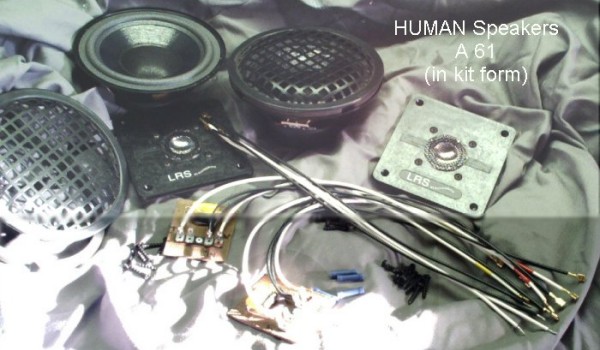 This photo shows the large square tweeter I used to sell.
The 4" round one is now what comes with the kit.
You get everything you need to build a pair. Ideal for D.I.Y.ers, for locations that require odd shaped mounting plates, or where there is already a solid panel to install speakers.
The A 81 is pretty similar, but uses an 8" woofer.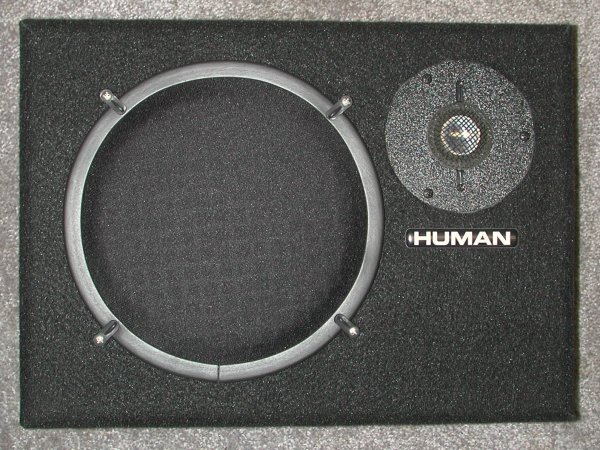 The A 81 is also, of course, available as a kit.
The A 61 and A 81, and the part kits to make them yourself, are both on the "HUMAN" price list and order form.
If you are interested in choosing and installing separate drivers on an "a la carte" basis, you can certainly wade through the D.I.Y. section of this web site looking at the drivers I make.
Here is a short list of my recommendations to get you started:
These drivers are listed on the "D.I.Y." price list and order form.
* * *
Top - Contact -
General Topics (Home)
New Speakers - Owner Support - DIY Projects
EPI and Epicure - Genesis Physics -
All Other Speaker Repairs
© Copyright - All Rights Reserved
7 Kelsey Road, Lee, New Hampshire 03861
Prices can change and specifications will improve without notice