Questions?
Call 603 659 5335 or email me
HUMAN Speakers is still building and shipping speakers
during this public health crisis More information.
Best viewed in "landscape" mode.
The A 61 is a simple, high quality automobile or in-wall speaker.
In-wall or ceiling applications:
I've sold a few for cars over the years, but the days of flat surfaces in vehicles are pretty much over. Houses, on the other hand, still have many of them.
Q: "I am interested in either the A-61 or the A-81 for an in wall set up. I can't quite picture how to mount them in the wall. Have I missed suggestions on your web site?"
On the "contact" page it says "Some questions require more time than others to formulate answers", and this was obviously one of those.
From the outset, when I designed the A61 and A81 car speakers, it was obvious that one way or another they could be used as in-wall (or ceiling) speakers too.
The big question, of course, was "how?"
Most in-wall speakers made for "new construction" come mounted in some sort of plate or flange that is mounted between studs before the drywall goes up. I suppose most made for "old construction" have some sort of flimsy screw-and-clip arrangement to secure them in a hole cut in the drywall.
Neither of these are very satisfactory for real high quality sound. The best new construction method is to install an MDF box in the stud bays and then add the speaker after the drywall is laid over it and a hole cut to match the MDF box. I can get such boxes made, by the way. I would encourage people to put at least one pair in every room of a new home.
For old construction it's a bit trickier. There will be studs (or ceiling joists), hopefully on a standard 16 inch spacing. They will be most likely covered with drywall, which has been taped, mudded, sanded, and painted. The bays (the spaces between the studs) may harbor miscellaneous wiring, plumbing, or mice. In order to proceed I will have to assume that the chosen location(s) are safe to work in and that there is reasonable access to fish speaker wires into the bays from above or below.
My best thoughts so far are to make the speaker in an 18 inch wide MDF plate that screws through the drywall into two studs (with a hole cut in the drywall for the wires and back of the woofer). The board would have 1/4-round edges and be painted white or black, and come with a magnetically attached grill. The grills I can get only come with black cloth, although I could strip them and recloth with white for more money.
The stud bay should be stuffed with fiberglass or polyester (polyester is easier on the skin and lungs, but code might prefer fiberglass). Anything that can be done to strengthen and "damp" the remaining drywall will improve sound quality - but I am not yet sure how to accomplish that.
So, to keep a long story long, it would be best if we spoke on the phone a bit to figure out what will work best for you. Then my photos of what I make for you and your installation photos will help guide the next customer!
Automotive applications
The HUMAN A 61 is designed to be mounted over a 5 to 6 inch hole, with a depth requirement of only 2.5 inches. This is because the 0.75" thick panel used as a mounting board completely contains the tweeter magnet and the larger part of the outside diameter of the woofer. Mounting is by four two inch screws. Electrical connections are made directly to the spade terminals on the woofer, and a set of 16" long 16 gauge wires with the appropriate lugs are included to make it easy to connect to your speaker wires. The kit version has a separate crossover assembly, which easily attaches to the woofer and tweeter and allows for creative or convenient placement.
The drivers are the same high quality, hand made units as I use in my best home loudspeakers.
The six inch woofer is a long throw, low resonance design which takes advantage perfectly of the variety of "enclosure" sizes encountered in automobile and wall cavities. They work well in as little as the half a cubic foot that might be found in a car door, and still sound great in the several cubic feet of an automobile trunk or stud to stud wall bay. The tweeter is my sweet sounding one inch concave dome, with its huge magnet and crystal clear sound. Their wide dispersion and very linear frequency response, make it very easy to get the best sound possible in your car - whatever your placement options. The crossover frequency is set at 1800 Hz, with high quality components mounted either snugged up the woofer basket or on a small board that can be concealed (usually near the speaker) anywhere along the signal path from the amplifier to the speaker.
The "standard" cosmetics of this speaker are black on black (on black...). In the photographs you will see an example in brown. Grey is also easy to do, and with a little extra effort other color schemes can be accomodated. The one shown in my sisters hippy bus was simply painted, in this case using a speckled effect paint.
For in-wall usage, a finish of white on white might be more appropriate, which would include the tweeter faceplate. The mounting board can also be fabricated from nice looking hardwood at a small extra cost if that is your preference.

This is a set I built for my big red Chevy truck in December 2006. It shows the current tweeter in use, although I did cut off the corners to fit the door shape: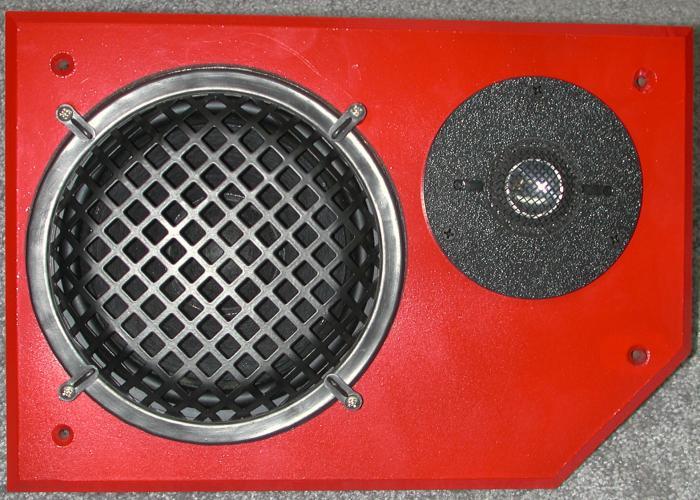 These two photos show the previous tweeter, and the normal board size and carpet finish. I have also "hidden" the steel waffle grill mesh with some matching fabric: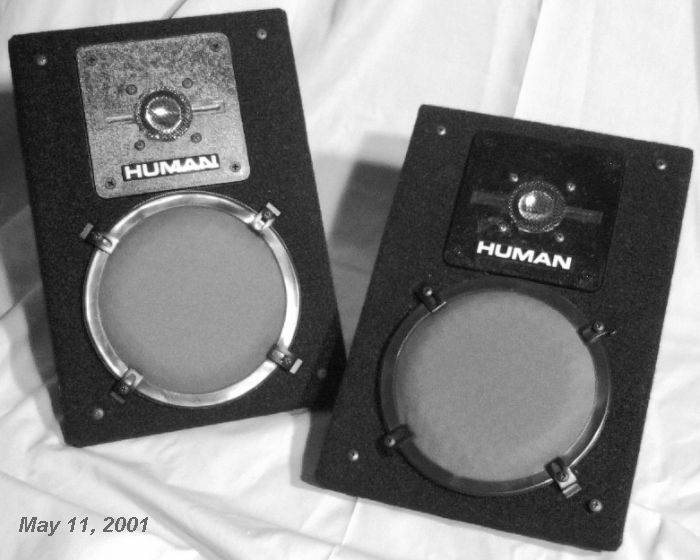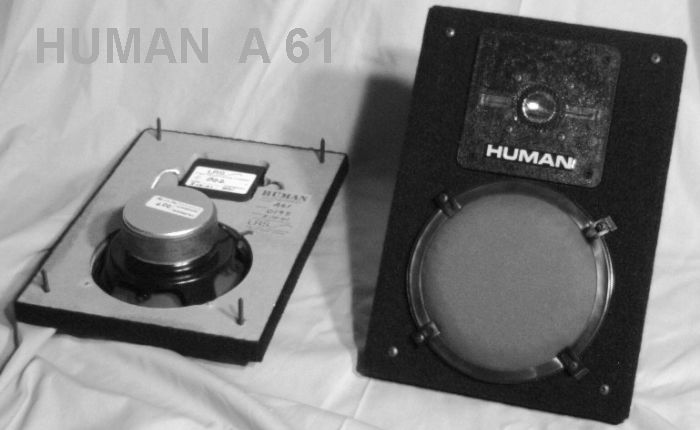 Here are some even older examples, as installed in a few vehicles:
| | |
| --- | --- |
| VW "bus," 1993 | Audi Coupe, 1998 |
Audi 4000 Quattro, 1999:
* * *
Top - Contact -
General Topics (Home)
New Speakers - Owner Support - DIY Projects
EPI and Epicure - Genesis Physics -
All Other Speaker Repairs
© Copyright - All Rights Reserved
7 Kelsey Road, Lee, New Hampshire 03861
Prices can change and specifications will improve without notice