Questions?
Call 603 659 5335 or email me
HUMAN Speakers is still building and shipping speakers
during this public health crisis More information.
Best viewed in "landscape" mode.
The A 81 is a simple, high quality automobile or in-wall speaker.
The HUMAN A 81 is designed to be mounted over a 6 to 7 inch hole, with a depth requirement of only 2.75 inches. This is because the 0.75" thick panel used as a mounting board completely contains the tweeter magnet and the larger part of the outside diameter of the woofer. Mounting is by four two inch screws. Electrical connections are made directly to the spade terminals on the woofer, and a set of 18" long 16 gauge wires with the appropriate lugs are included to make it easy to connect to your speaker wires. The kit version has a separate crossover assembly, which easily attaches to the woofer and tweeter and allows for creative or convenient placement.
The drivers are the same high quality, hand made units as I use in my best home loudspeakers.
The eight inch woofer is a long throw, low resonance design which takes advantage perfectly of the variety of "enclosure" sizes encountered in automobile and wall cavities. They work well in as little as the half a cubic foot that might be found in a car door, and still sound great in the several cubic feet of an automobile trunk or stud to stud wall bay. The tweeter is my sweet sounding one inch aluminum concave dome, with its optimised magnet stucture and crystal clear sound. Their wide dispersion and very linear frequency response make it very easy to get the best sound possible in your car - whatever your placement options.
The crossover frequency is set at 1800 Hz, with high quality components mounted either snugged up to the woofer basket or on a small board that can be concealed (usually near the speaker) anywhere along the signal path from the amplifier to the speaker.
The "standard" cosmetics of this speaker are black on black (on black...). Brown and grey are also easy to do, and with a little extra effort other color schemes can be accomodated.
For in-wall usage, a finish of white on white might be more appropriate, which could include the tweeter faceplate. The mounting board can also be fabricated with an attractive hardwood veneer at a small extra cost if that is your preference.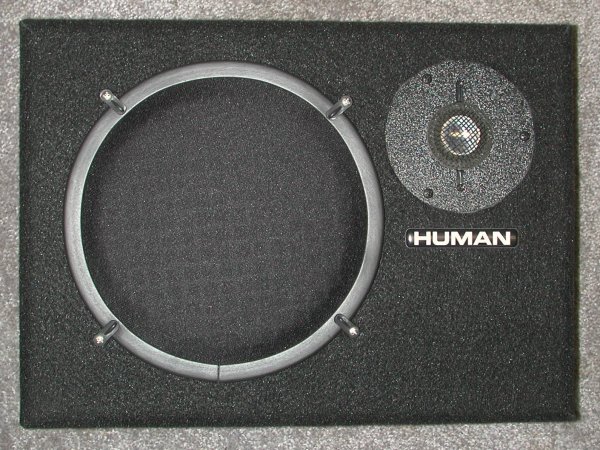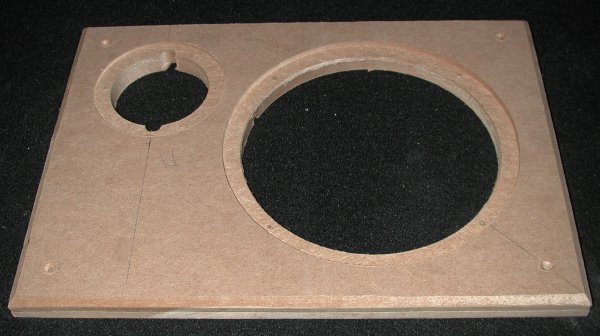 * * *
Top - Contact -
General Topics (Home)
New Speakers - Owner Support - DIY Projects
EPI and Epicure - Genesis Physics -
All Other Speaker Repairs

© Copyright - All Rights Reserved
7 Kelsey Road, Lee, New Hampshire 03861

Prices can change and specifications will improve without notice