Questions?
Call 603 659 5335 or email me
The long-awaited HUMAN 81 DK is now available.
Best viewed in "landscape" mode.
61 Kit: Photographs
Back to the DIY Gallery
Back to the K61 page
A local customer (whose name I can't for the life of me remember!) who I had rebuilt a couple of pairs of Cizek speakers for used these cabinets from a previous project to make some speakers for a younger relative.
This is what he started with. Very nice solid cabinets, approximately like the EPI 50 in size, but very little room left for the tweeters.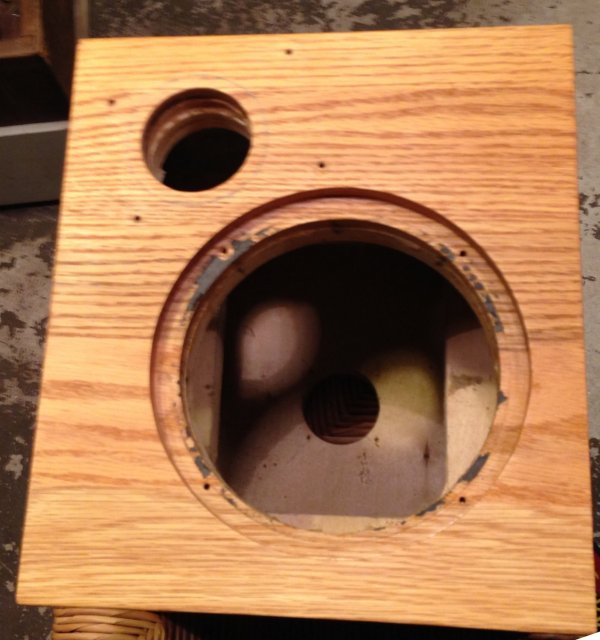 We decided on the PRO 002 ME5, which would fit the cabinet face without overlapping the woofer. Here he is using a precision measuring instrument to determine the size of the new hole for the magnet structure.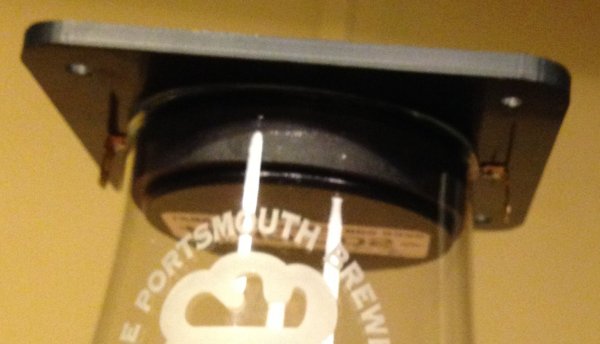 Here it is, just barely fitting. The exposed screw holes from the tweeters that were in here before will be filled when he refinishes the cabinets.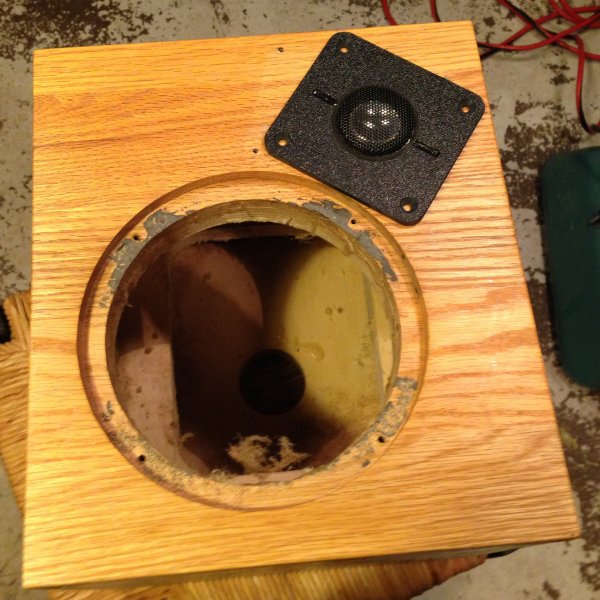 The next two photos show the box, carefully filled, sanded, and resealed. Visible on the sides are one of the "emotional attachment" factors involved with this project.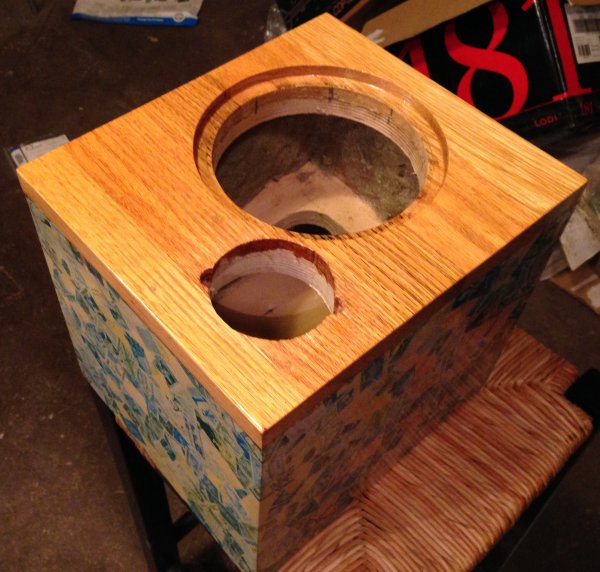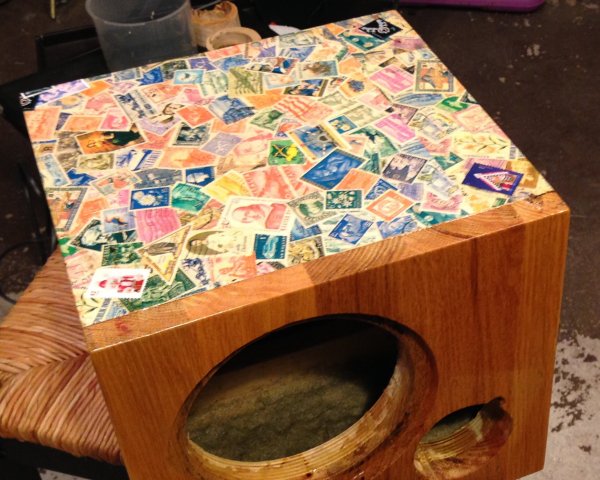 The rear terminal cup and crossover with wiring are installed. To accomodate the existing rear panel hole I supplied the "small" size binding post cup and put the crossover parts on a small separate board, which he has glued and screwed in place.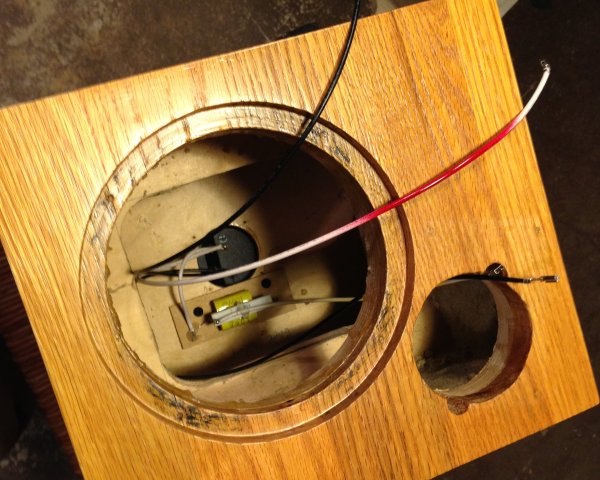 Now here they are, "upside down" to my eye (he says this was fixed after the photos were taken), in the entertainment stand that was built to house them originally. (Linked to huge version.)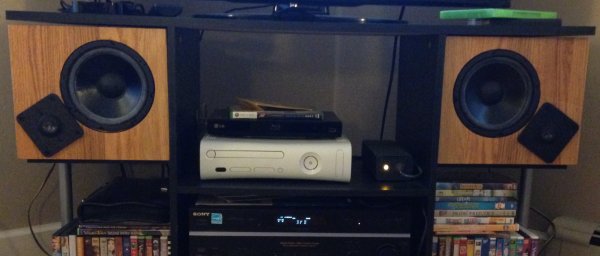 * * *
Top - Contact -
General Topics (Home)
New Speakers - Owner Support - DIY Projects
EPI and Epicure - Genesis Physics -
All Other Speaker Repairs
© Copyright - All Rights Reserved
7 Kelsey Road, Lee, New Hampshire 03861
Prices can change and specifications will improve without notice