Questions?
Call 603 659 5335 or email me
The long-awaited HUMAN 81 DK is now available.
Best viewed in "landscape" mode.
61 Kit: Photographs
Back to the DIY Gallery
Back to the K61 page
Zeb sent me this photo of his very interesting looking 61 project, set up for some trial listening before doing the finish work on the cabinets.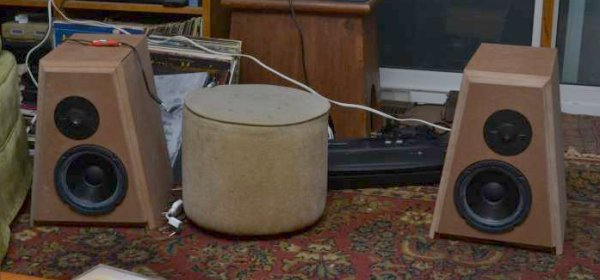 Here is a close up of one of them at the parts test-fitting stage, before adding the trim and veneer.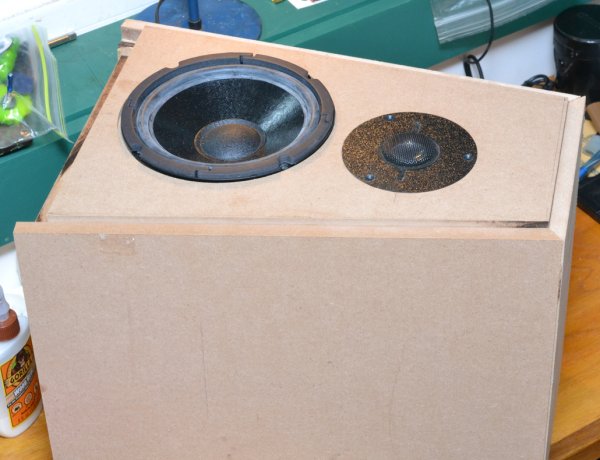 And finally, here is the finished product: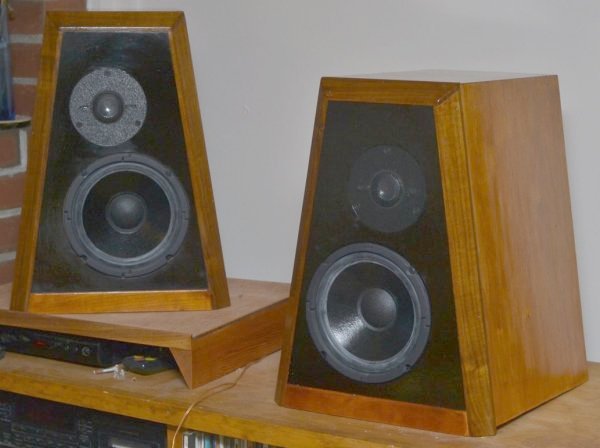 * * *
Top - Contact -
General Topics (Home)
New Speakers - Owner Support - DIY Projects
EPI and Epicure - Genesis Physics -
All Other Speaker Repairs
© Copyright - All Rights Reserved
7 Kelsey Road, Lee, New Hampshire 03861
Prices can change and specifications will improve without notice