Questions?
Call 603 659 5335 or email me
The long-awaited HUMAN 81 DK is now available.
Best viewed in "landscape" mode.
EPI & Epicure Speakers:
The EPI M150
(See the notes about the EPI 101, 110, and 150 models)
specifications - crossover schematic - brochure text - order parts
Here is a pair, with the grills removed, and new HUMAN Speakers parts installed: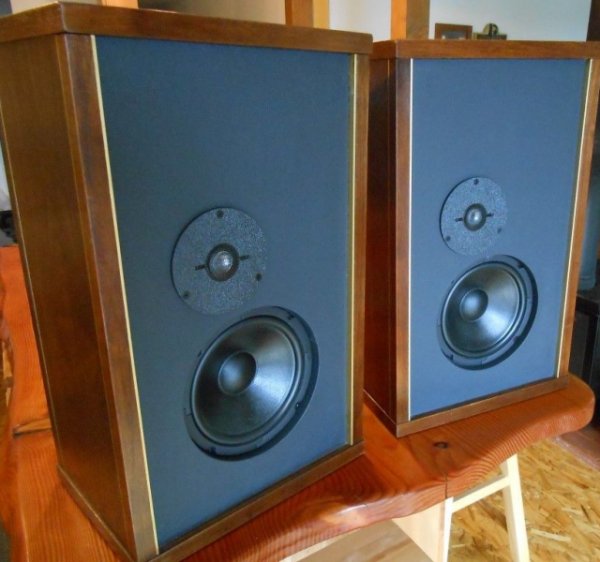 And this is from an old brochure: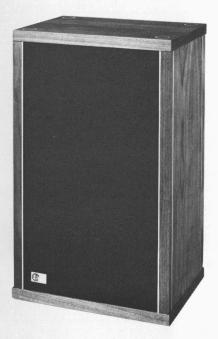 Specifications
photo/top - crossover schematic - brochure text - order parts
Dimensions:
25" x 15" x 11"
Weight:
40 lbs
Response:
35 to 18k Hz
RMS Power:
15 to 60 watts (very conservative rating)
Crossover: 1800 Hz
ACC 004 A
$34.00 each
8" woofer
PRO 001
$76.00 each
1" air spring dome tweeter
PRO 002 ME1
$69.00 each
Complete rebuild kit
K-81E
$363.00 / pair
Impedance:
8 ohms
MSRP:
298.00
Built:
1973-76
Crossover schematic
photo/top - specifications - brochure text - order parts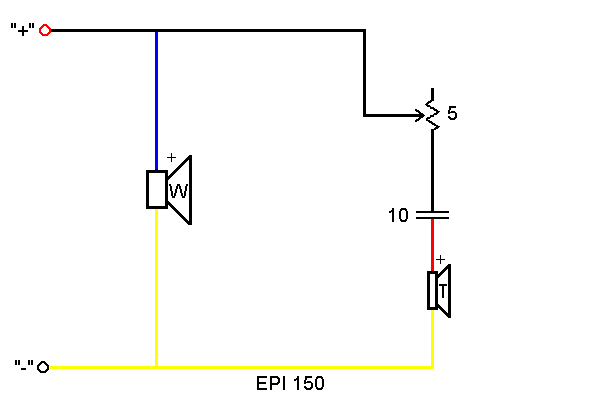 Key to Crossover Symbols and Component Values (in a new window)
Brochure text
photo/top - specifications - crossover schematic - order parts
The following is copied from the "Brown Booklet":
The Model 150 offers all the musical benefits of the two smaller EPI models [ed. note: the Model 50 and Model 100] in an attractive, more easily positioned cabinet styling. Using the same great EPI 8" module, this cabinet attains a system resonance of 35 cycles. This allows linear woofer operation down to the primary octave of all musical material even when positioned in a free standing location away from the walls in the centre (sic) of a room, or similarly in the centre of a large bookshelf. Depending on the size of the room a two wall positioning may be preferable.
New construction and design principles are utilized in the Model 150 to provide an optimum combination of high performance and decorative cabinetry appearance. Functional in this design are the four anodized metal extrusions in each side which [are] first joined to solid walnut corner pieces [and] are then attached mechanically to top and bottom caps (both one inch thick) where the walnut plugs are accented by circular brass inserts.
As a finished piece of furniture, the Model 150 is a handsome creation of gleaming brass, rich solid walnut and a dark warm grill cloth. In a vertical position its 25" height makes an attractive end table. An 11" depth and beautiful symmetry permit its use as a magnificent bookshelf system as well.
* * *
Top - Contact -
General Topics (Home)
New Speakers - Owner Support - DIY Projects
EPI and Epicure - Genesis Physics -
All Other Speaker Repairs
© Copyright - All Rights Reserved
7 Kelsey Road, Lee, New Hampshire 03861
Prices can change and specifications will improve without notice