Questions?
Call 603 659 5335 or email me
The long-awaited HUMAN 81 DK is now available.
Best viewed in "landscape" mode.
HUMAN K-81E Speaker Kit
$363.00 / pair
PRO 005 woofer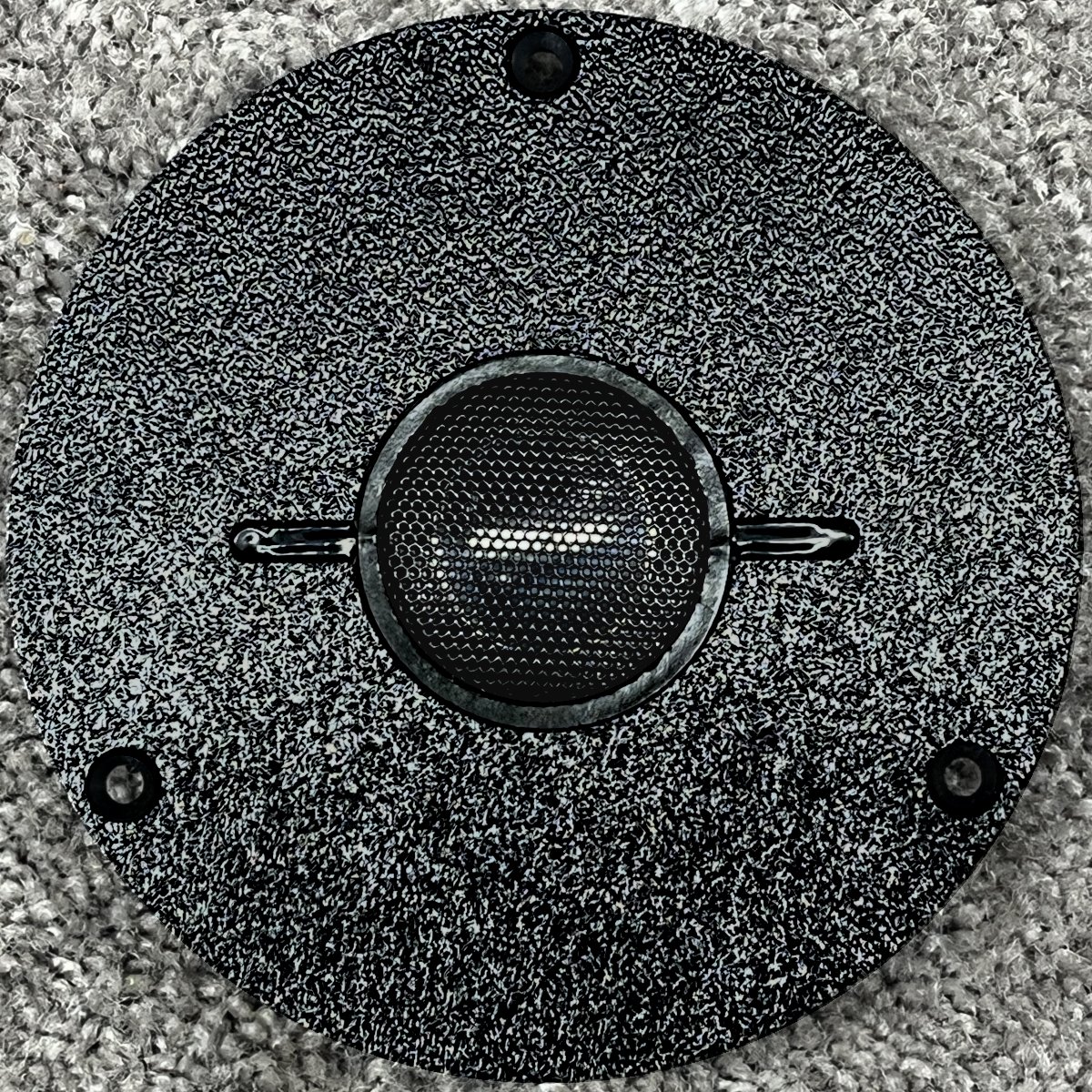 PRO 002 ME1 tweeter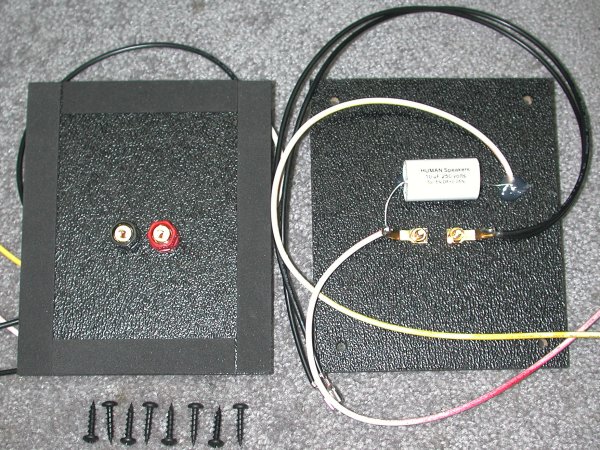 ACC 004 A crossover
The most successful speaker Epicure Products ever built, and for good reason, was the EPI 100. Using just an eight inch woofer and tweeter that were designed from scratch to work together, it provided a seamless, balanced musical experience in a small package, and at a very low price. (The Epicure 10 is essentially the same speaker as the EPI 100.) The EPI 150 used the same parts, but took advantage of the capability of the woofer to achieve lower frequency extension when used in a larger cabinet, for those who didn't mind giving up some more space for them. The EPI 90, 101, and 110 were very similar to the 100.
The K-81E is a complete kit for rebuilding these first generation EPI speakers. The tweeter is built on a 5" diameter faceplate (the PRO 002 ME1), and the input terminal/crossover/wiring assembly is built on a board that is screwed inside the rectangular opening in the original cabinet (the ACC 004 A). It also features the same woofer I use my own new eight-inch two-way speakers, the PRO 005, and if your old grills were nailed or glued on, for $2.40 I'll include some Velcro to reinstall them.
I also offer a version that is correct for upgrading the T/E 100, T/E 100+, and T/E 100/2 speakers, with a binding post terminal that is appropriate to the cabinets. I will need to know the dimensions (diameter) of your tweeter faceplate to provide you with the correct part for your speakers.
I recommend adding at least one brace front to rear at the point between the woofer and tweeter cutouts while you have the speakers apart.
The HUMAN K-81E Kit includes:
2 PRO 005 woofers
2 PRO 002 ME1 tweeters
2 ACC 004 A binding post/backplate/crossover/wiring assemblies
Screws to install all parts
Velcro for grill mounting (if specified on order form)
Basic instruction sheet (and telephone/email support)
* * *
Top - Contact -
General Topics (Home)
New Speakers - Owner Support - DIY Projects
EPI and Epicure - Genesis Physics -
All Other Speaker Repairs
© Copyright - All Rights Reserved
7 Kelsey Road, Lee, New Hampshire 03861
Prices can change and specifications will improve without notice