Questions?
Call 603 659 5335 or email me
The long-awaited HUMAN 81 DK is now available.
Best viewed in "landscape" mode.
Replacement part number PRO 007
$71.00 each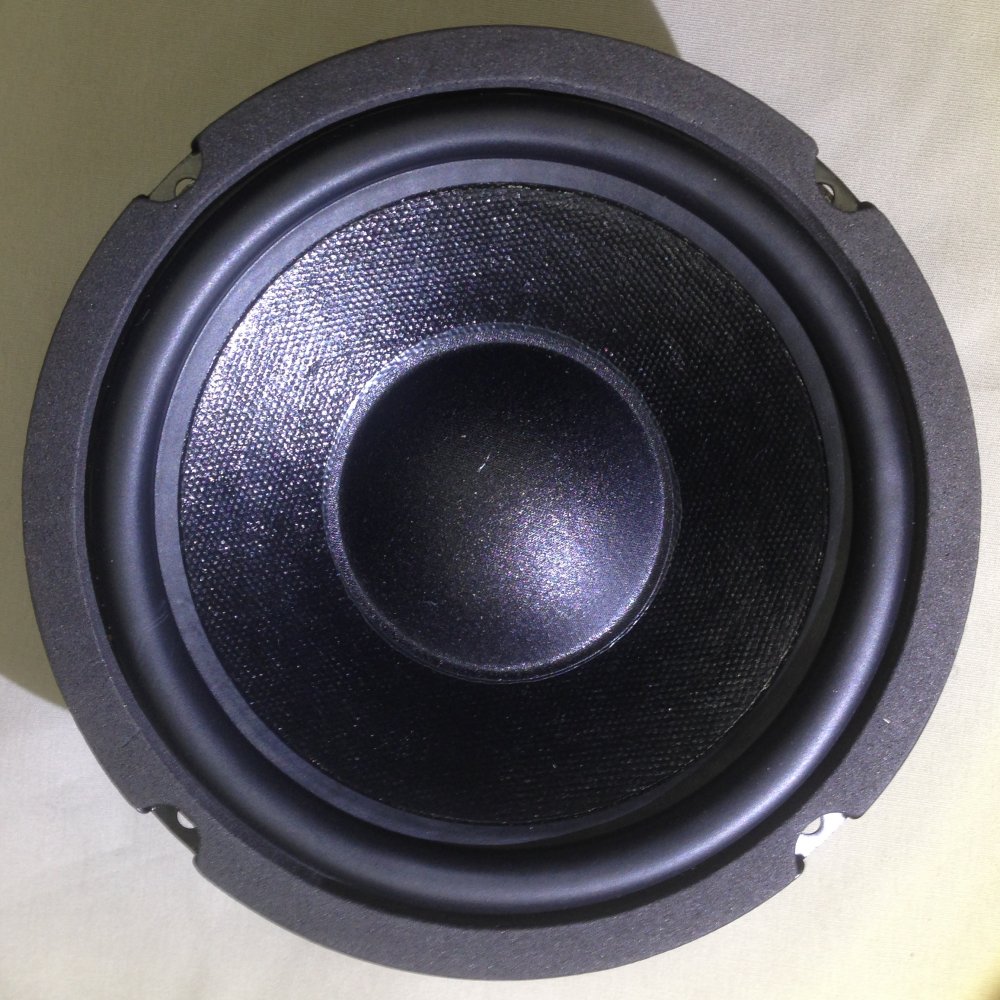 This is an improved replacement for the 6" woofer used in the following speakers:
EPI 50, 60, 70 (B,C), 140 (C), 400 (uses 4)
601 & 602 (front woofer), A70, A140, LS 641
epicure 5, 11, 14, 400+, epicure 1.0, 2.0
T/E 70, T/E 70/2
The number on the identifying sticker, if it has one, might be 1028, 1091, 1142, 1143, or 1155.
What's different and why:
Butyl rubber surround: increased longevity, lower resonant frequency (some early EPI woofers were made this way).
Treated cone: seals speaker system better, more attractive, less change due to humidity (this was the goal of the Lexan cone on the Time/Energy models).
Treated cloth dust cap: looks better than the exposed wires on most older woofers.
Sealing gasket attached to rear mounting surface: easier to use (discard your old gasket).
Acoustically inert dense EVA "gasket" on front: makes packaging simpler, more attractive.
Round magnet structure: identical in weight and function (most later EPI woofers were made this way).
Extended pole piece: not visible, but improves linearity.
What's the same and why:
Voice coil: the long voice coil winding is critical to linearity, and its high inductance is part of why the woofer does not need crossover circuitry to roll off the high frequencies.
Magnet weight and strength, field guide (yoke) plates: again, a critical part of the design
Cone material, weight, and density: the exact design of the cone is also part of how the woofer rejects high frequencies on its own. The one exception to this are the Time/Energy woofers, which had a foam-backed Lexan cone that cannot be duplicated. Luckily they were trying to make them sound exactly like the paper cone woofers they replaced.
Rear suspension compliance and travel: allows full linear cone excursion
Free air resonance: although not a "part", the low Fs is important to the extended low bass response.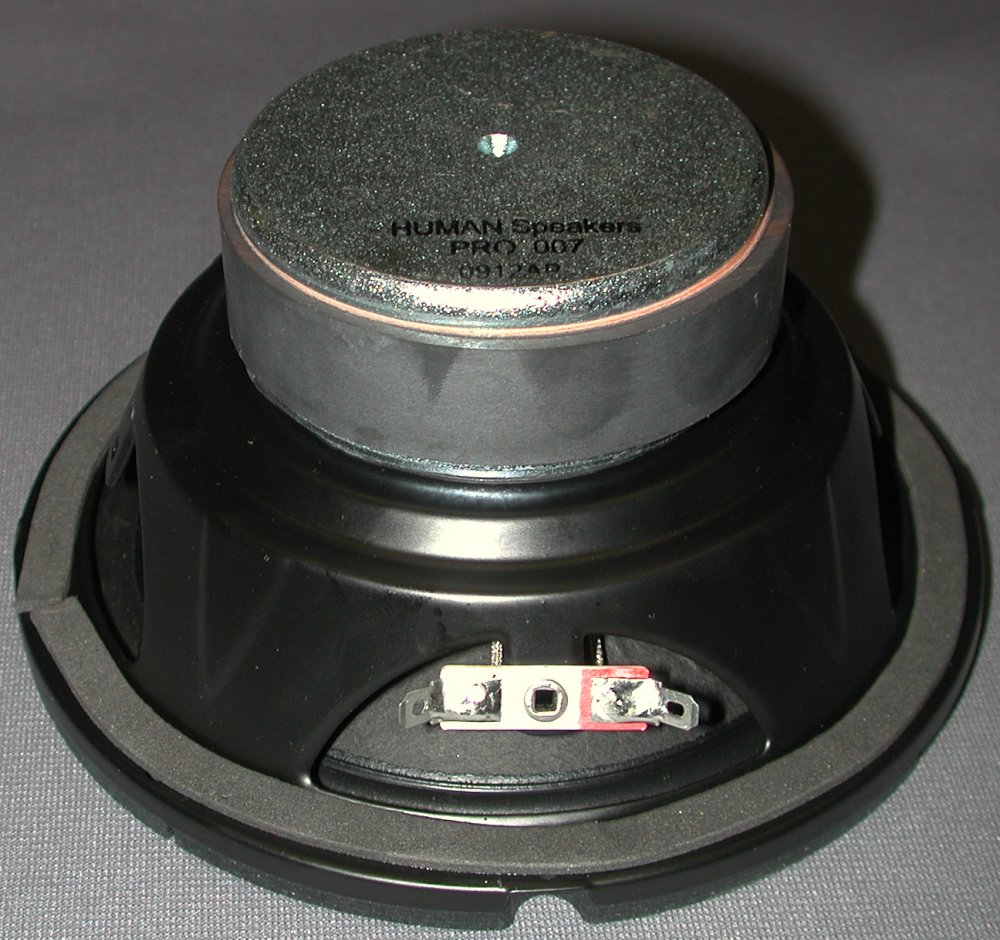 * * *
Top - Contact -
General Topics (Home)
New Speakers - Owner Support - DIY Projects
EPI and Epicure - Genesis Physics -
All Other Speaker Repairs
© Copyright - All Rights Reserved
7 Kelsey Road, Lee, New Hampshire 03861
Prices can change and specifications will improve without notice