Questions?
Call 603 659 5335 or email me
The long-awaited HUMAN 81 DK is now available.
Best viewed in "landscape" mode.
HUMAN K-8110G Speaker Upgrade Kit
$454.00 / pair
This is a complete kit to rebuild any of the Genesis Physics eight inch two way systems that also use a ten inch passive radiator - the II (2), 2+, 20, 210, 33, and 44.
| | | | | | |
| --- | --- | --- | --- | --- | --- |
| Genesis II | Genesis 2+ | Genesis 20 | Genesis 210 | Genesis 33 | Genesis 44 |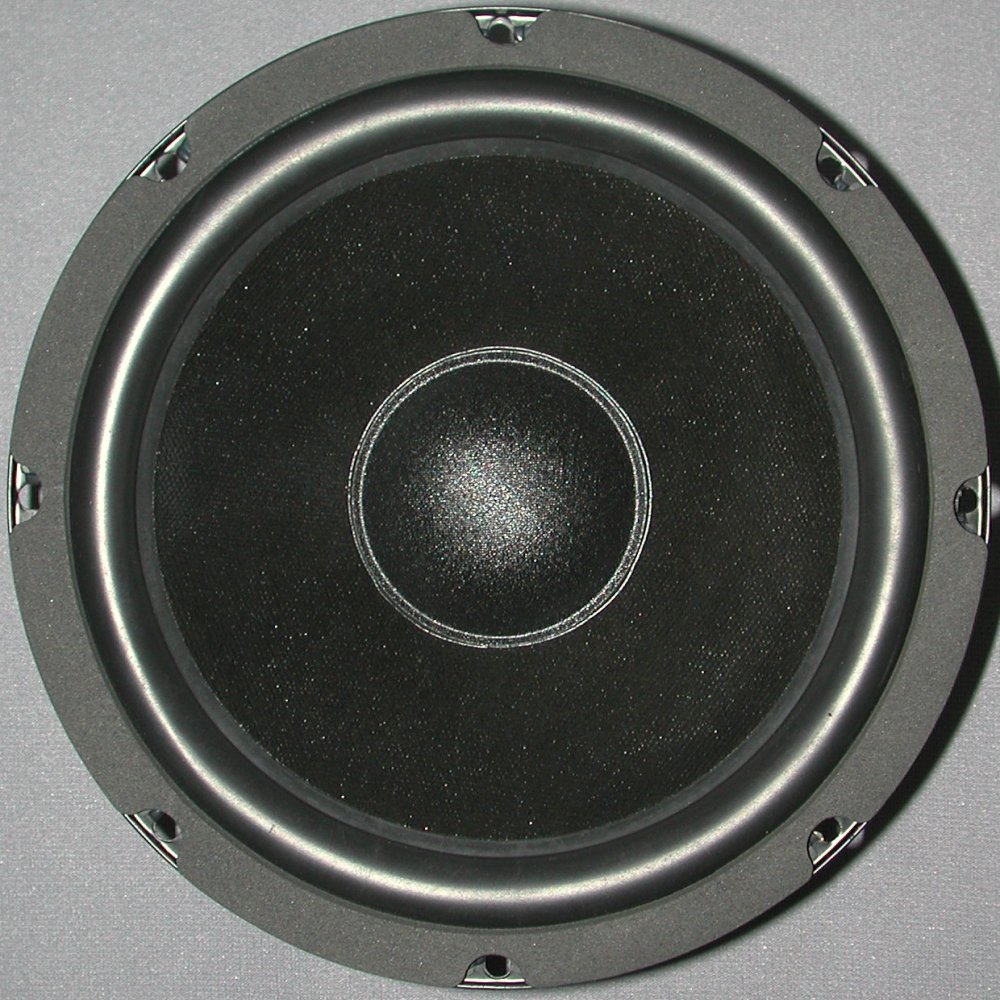 PRO 005 woofer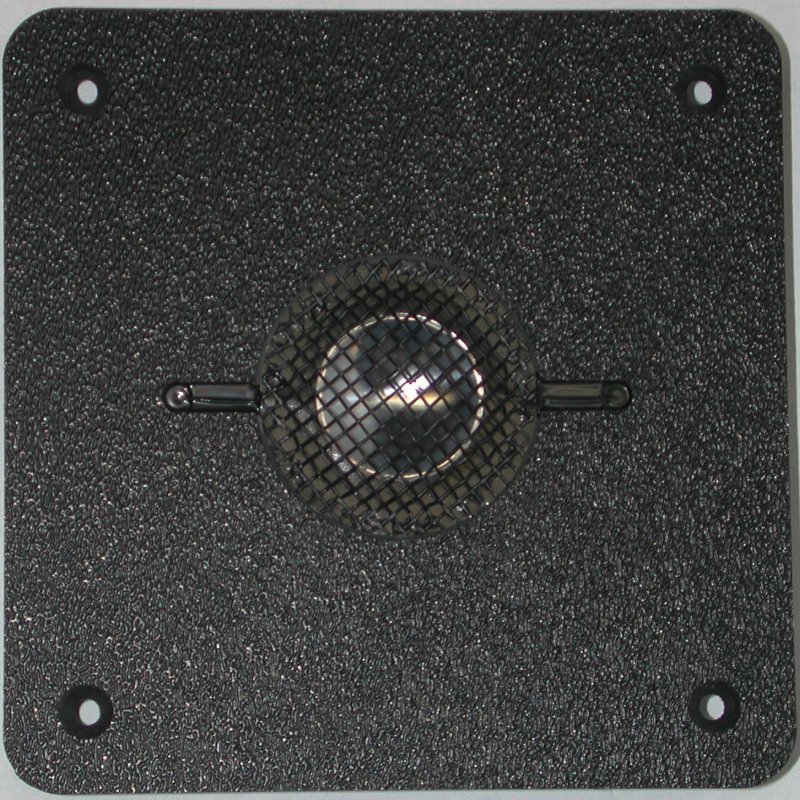 PRO 002 MG tweeter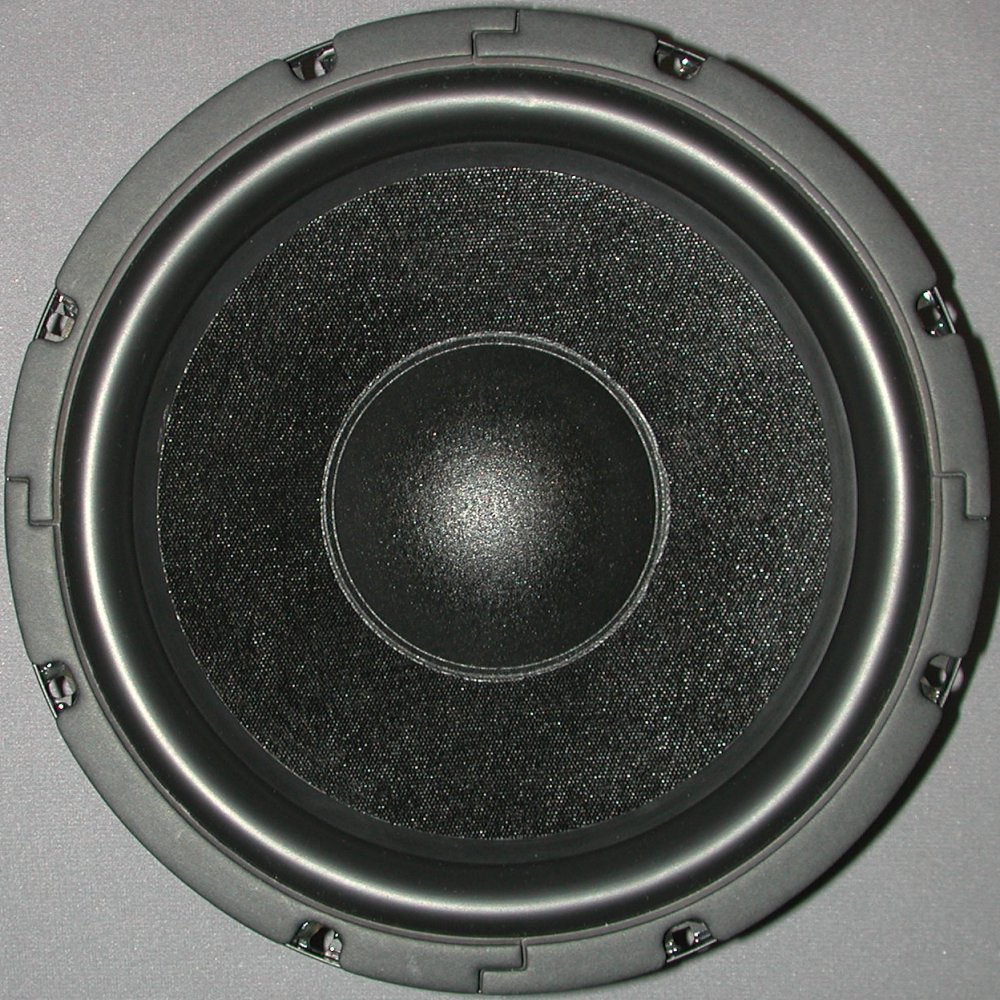 PRO 014 passive radiator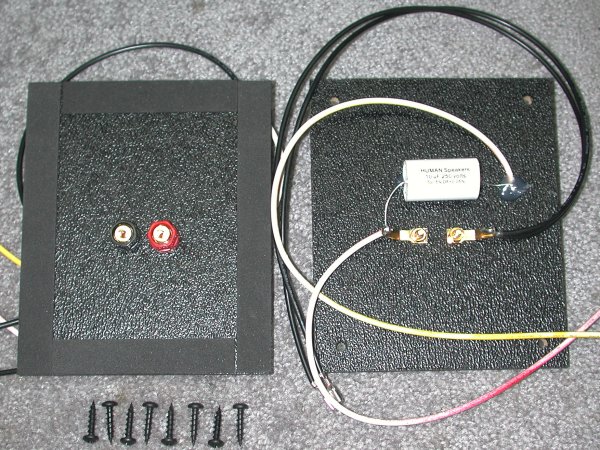 ACC 004 A crossover
This upgrade will turn your aging classics into the best possible version of what they can be.
The woofers and passive radiators feature sealed cones (as used in later models) and butyl rubber surrounds (only seen on two of their top-of-the-line models). The woofers also incorporate some internal improvements to further increase linearity,
The tweeter uses my aluminum concave dome for lower distortion and more extended high frequency response.
The backplate/crossover assembly features audiophile-grade components and 16 AWG oxygen-free wire. The new rear connections are gold-plated five-way binding posts.
The HUMAN K-8110G includes:
2 PRO 005 woofers
2 PRO 002 MG tweeters
2 PRO 014 passive radiators
2 model-dependent terminals with 5-way binding posts, new crossovers, and wiring.
New screws to install all parts
Easy to follow instructions (and telephone/email support)
The Genesis II, 2+, 20, and 210 all use the ACC 004 B second-order crossover assembly which is mounted on the terminal board and screwed in (fairly easily) from the inside of the cabinet.
The Genesis 33 and 44 require that you tell me what terminal arrangement is installed in your cabinet so I can match it. Early G44s have a rectangular hole and use the ACC 004 style terminal plate. Later G44s and most of the G33s have a round cup mounted from the back that fits a two-inch hole. Some of the later G33s have a cup that fits a three-inch hole. For those models, the crossover parts are mounted on a small separate board that connects to the input terminals from inside.
Also, on the G44, if you want, I can duplicate the original crossover configuration (it yields a slightly lower crossover frequency and has sharper roll off characteristics) for a slightly higher cost.
The crossover I use in the HUMAN 8110 is just a single ten microfarad capacitor in series with the tweeter (as shown in the image above). I can build your kit this way if you prefer.
(return to top)
* * *
Top - Contact -
General Topics (Home)
New Speakers - Owner Support - DIY Projects
EPI and Epicure - Genesis Physics -
All Other Speaker Repairs
© Copyright - All Rights Reserved
7 Kelsey Road, Lee, New Hampshire 03861
Prices can change and specifications will improve without notice