Questions?
Call 603 659 5335 or email me
The long-awaited HUMAN 81 DK is now available.
Best viewed in "landscape" mode.
EPI & Epicure Speakers:
The EPI M250
specifications - crossover schematic - order parts
Here is a view from the "rear" and the "front."
There is a woofer and a tweeter behind each grill.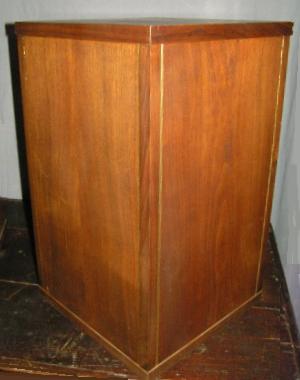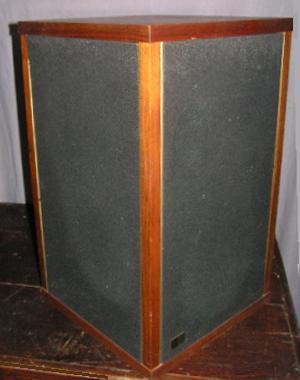 (Technically this is a pair of M202 speakers
- note the old-style badges -
but they look exactly the same otherwise.)
And here is a medium-quality scan of a poor-quality photocopy of an old brochure: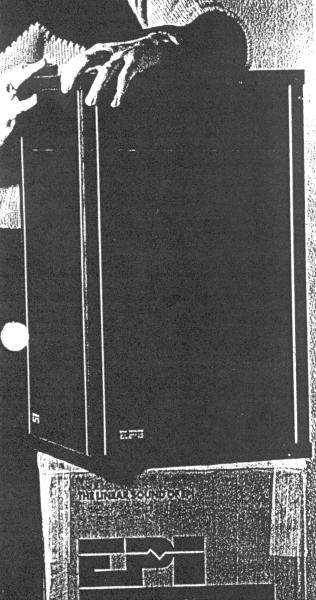 The EPI 250, which is almost identical to its predecessor, the EPI 202, utilizes two eight-inch two-way modules, mounted on two adjacent sides. In many ways, it was the "poor man's" EPI 1000. Some people even stacked two pairs on top of each other to simulate the 1000's omnidirectional effect.
In my experience, the 202 and 250 do a wonderful job of filling a room with high quality sound. I sold my pair of 202s, and missed them so much I bought a sheet of 1" MDF and sourced some local true 1" by 1" oak in order to build this replacement pair.
Specifications
photo/top - crossover schematic - order parts
Dimensions:
25" x 15" x 15"
Weight:
55 lbs
Response:
38 to 20k Hz
RMS Power:
25 to 125 watts (very conservative rating)
Crossover: 1800 Hz
ACC 004 C
$44.00 each
Two 8" woofers
PRO 001
$76.00 each
Two 1" air spring dome tweeters
PRO 002
$69.00 each
Complete rebuild kit
K-202E
$673.00 / pair
Impedance:
4 ohms
MSRP:
500.00
Built:
1976 - 79
Crossover schematic
photo/top - specifications - order parts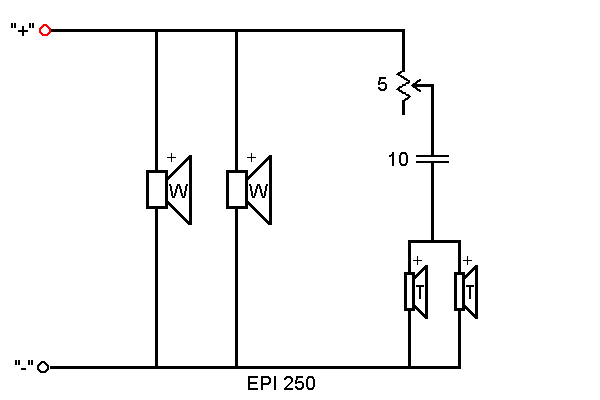 Key to Crossover Symbols and Component Values (in a new window)
* * *
Top - Contact -
General Topics (Home)
New Speakers - Owner Support - DIY Projects
EPI and Epicure - Genesis Physics -
All Other Speaker Repairs
© Copyright - All Rights Reserved
7 Kelsey Road, Lee, New Hampshire 03861
Prices can change and specifications will improve without notice