Questions?
Call 603 659 5335 or email me
The long-awaited HUMAN 81 DK is now available.
Best viewed in "landscape" mode.
C3+ Kit: Making one out of a C3
Back to the DIY Gallery
Back to the KC3 page
The HUMAN C3+ center channel speaker is basically the same system as the HUMAN 8841, with a cabinet that is tall, wide, and shallow to use up as little depth below a wall-mounted monitor as possible.
In the middle of 2005 I built the first HUMAN C3 to fit a deep shelf about ten inches high under my television.
As we all know, it's a brave new world out there in hi-fi and video land, and I finally joined it, albeit a little late to the game (2014). I had calculated that getting my first mobile phone to replace my home number and moving my business line to my cable provider would cost the same as the two land lines plus long distance, and I could watch the Red Sox lose baseball games almost every night in high definition for the same monthly cost.
Except that I had no "high definition" televisions - heck, all I had were three nineteenth-century style tube-based sets. But on my second try to pick up my phone at Best Buy I stumbled onto a very nice LCD display at a price I couldn't refuse. This promptly rendered my existing twenty-four inch deep C3 center channel speaker obsolete.
So I cut off the front at an angle, flipped it around, glued it back on, and - well, follow the photos.
Faithful readers will remember where we left off, with Angus Podgorny deep in trouble at Wimbledon: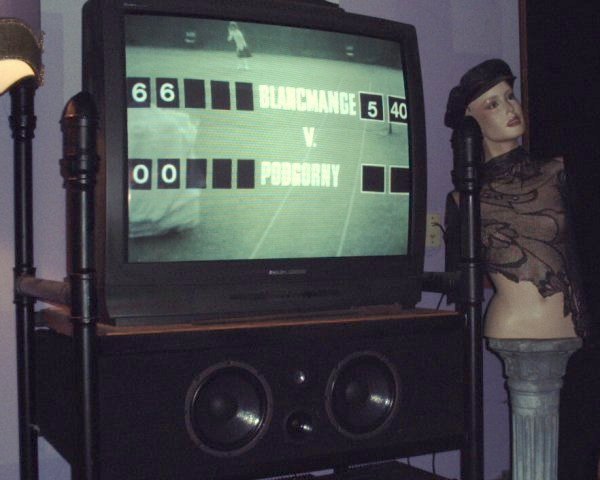 The project started with some simple geometry - I had to determine the angle to cut in order to get my desired results. Since this box will be wider and not as tall as a "normal" C3+, I wanted a bit of an angle built in to the driver mounting baffle. I settled on fifteen degrees from vertical.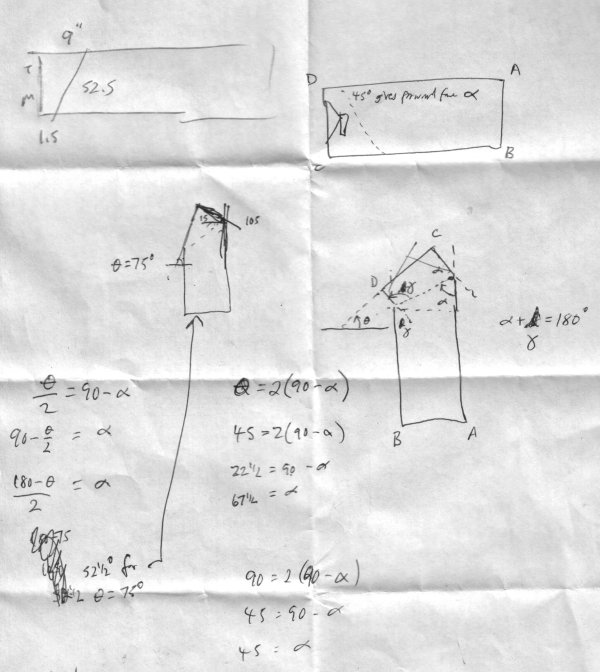 This meant a 52.5 degree cut, according to my calculations.
First I measured the angle on the ends with my roofing square, and marked it with a white correction pen. I started an inch and a half in from the front to avoid the double-thick baffle. A simple cut with the circular saw blade at ninety degrees and the box on end on the floor.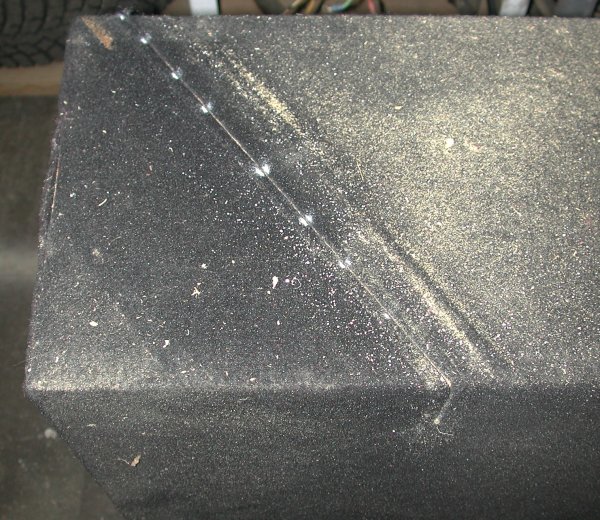 Now, with the box on a pair of sawhorses, I set the saw to 52.5 degrees, marked the line, and made the cuts following the laser guidance system.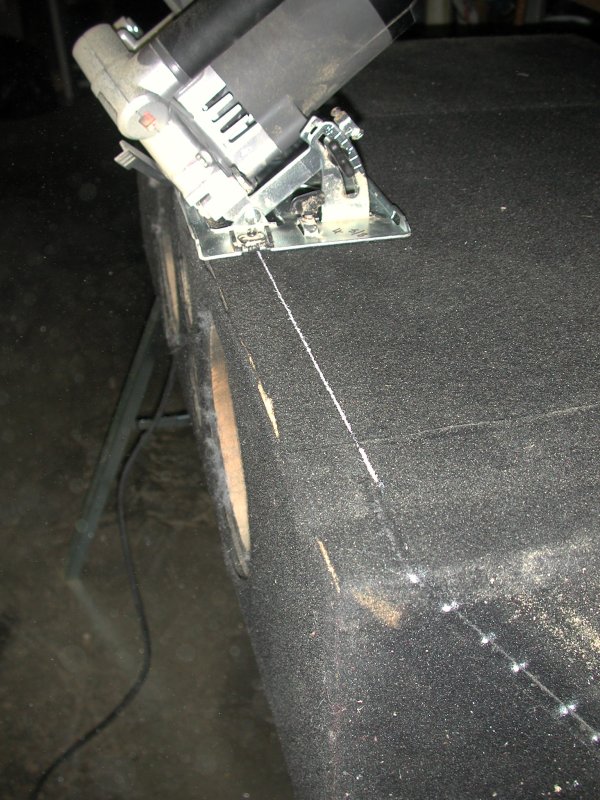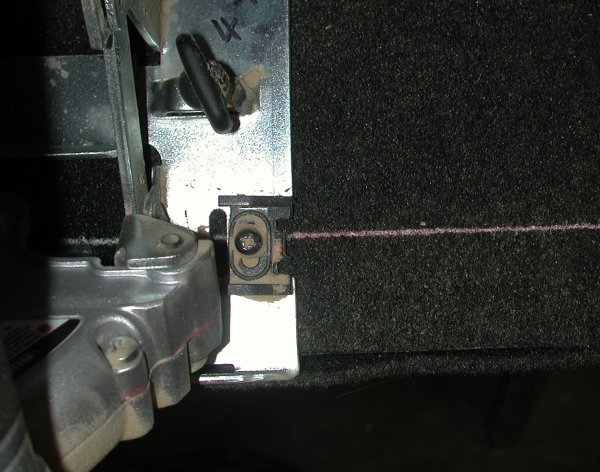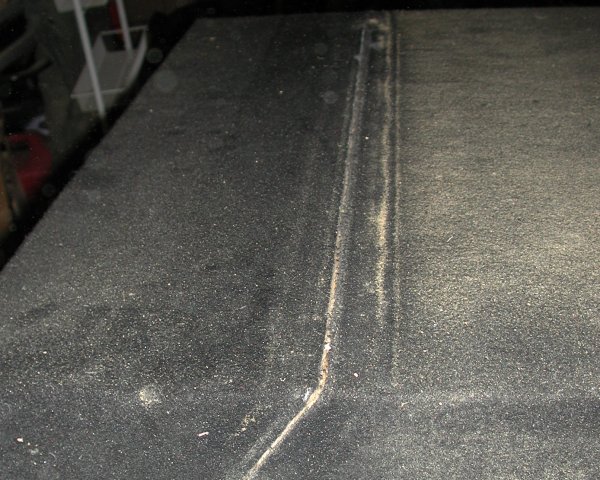 This cut through everything except four braces which run from the old top to the old bottom. I finished them off with my trusty reciprocating saw.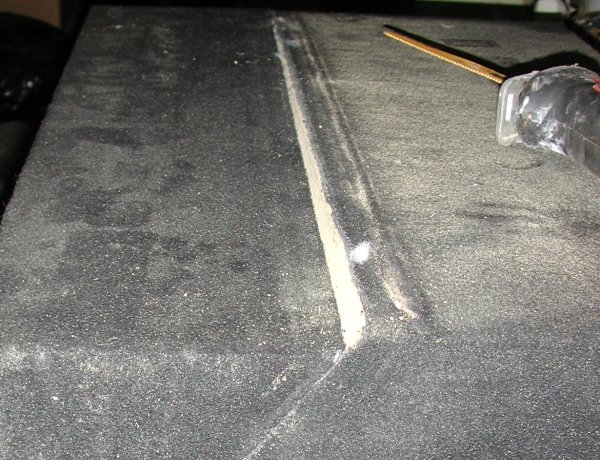 Note the lead lining that I had to cut through. I stopped recommending the use of lead in speaker cabinets a few years ago and this is one reason why.
(see lead warning and handling information)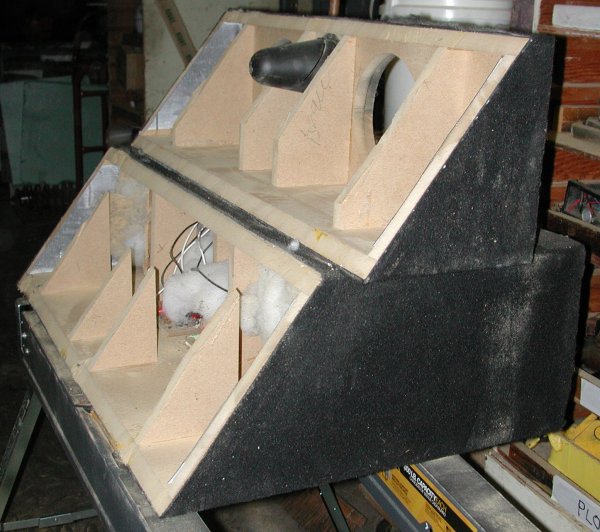 A quick test fit shows that all that math worked well.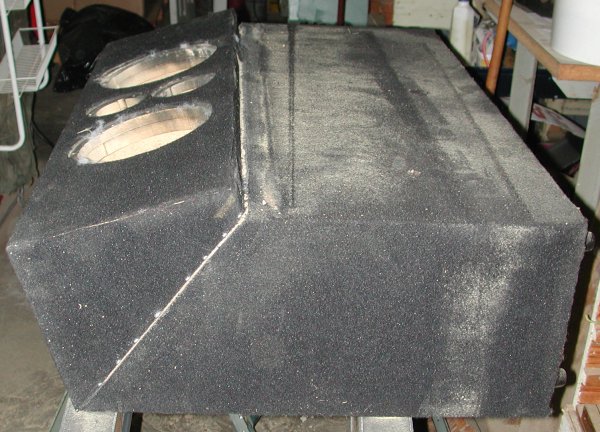 Now for the glueing and clamping. If you peer closely, you can see that the braces cut neatly enough to be glued back to their former selves.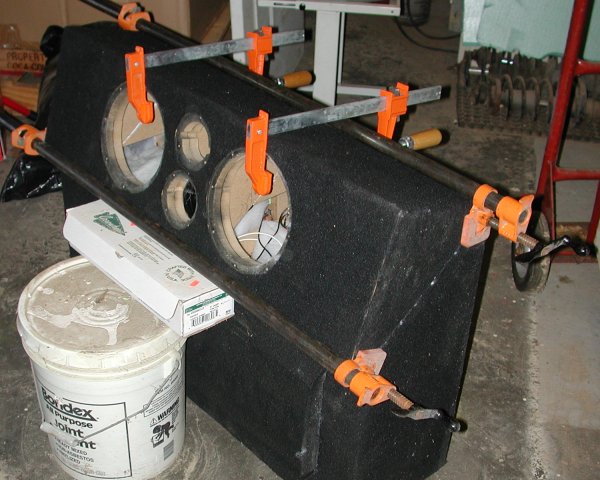 Set up in place below the new screen, with the amplifier in front of it, we see Angus Podgorny excitedly telling his wife about the order for forty-eight million kilts he just received. Little did he know the glories in store for him at Wimbledon!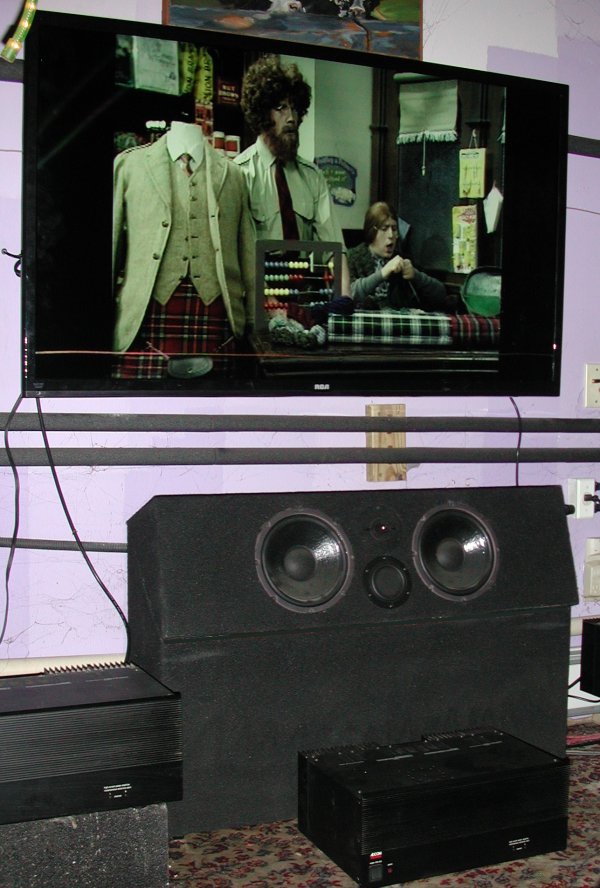 * * *
Top - Contact -
General Topics (Home)
New Speakers - Owner Support - DIY Projects
EPI and Epicure - Genesis Physics -
All Other Speaker Repairs
© Copyright - All Rights Reserved
7 Kelsey Road, Lee, New Hampshire 03861
Prices can change and specifications will improve without notice