Questions?
Call 603 659 5335 or email me
The long-awaited HUMAN 81 DK is now available.
Best viewed in "landscape" mode.
Back to the DIY Gallery
Back to the K81+ page
Here are photographs of a pair of homemade 81+ speakers. Russ A. bought a pair of 81 speakers a few years ago, then built some larger, 81+ style boxes to match his decor and moved the parts over. (Recently, he also built a very nice set of 88-41 kits)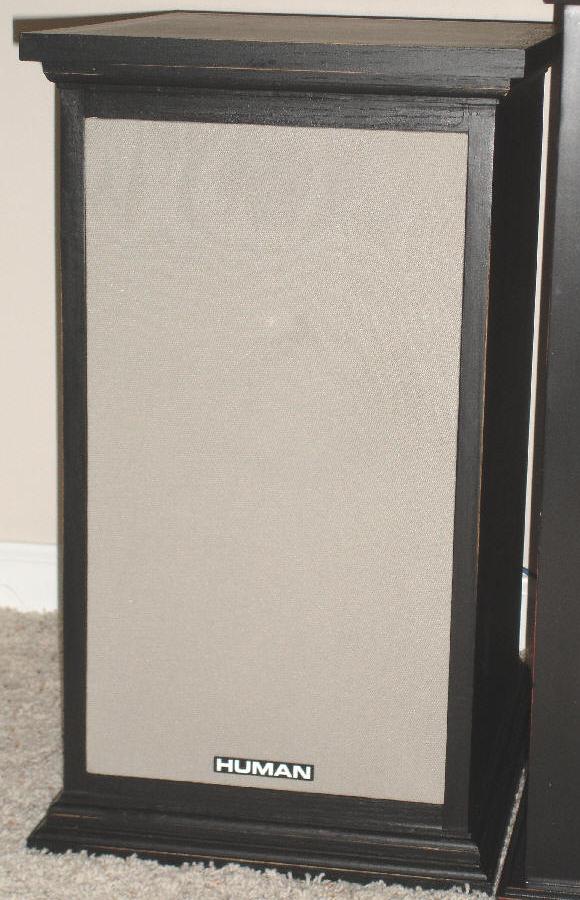 "The speakers below are my first woodworking project. I took the speakers and crossovers from a pair of HUMAN 81 speakers (the descendants of the EPI 100's and Genesis speakers of the 70s and 80s) and put them in larger boxes making them HUMAN 81+ speakers (the equivalent of the EPI 150).
I built the speaker boxes to learn the basic use of my tools in preparation for building a pair of HUMAN 88-41's. They also complement the existing furniture for a better fit in the room.
The speakers themselves sound better with better low end response. What's interesting to me is that instead of a bigger thump, these speakers reveal more of the bottom end's nuance. The 81's are a great speaker and these are better."
(photos and commentary courtesy of Russ A.)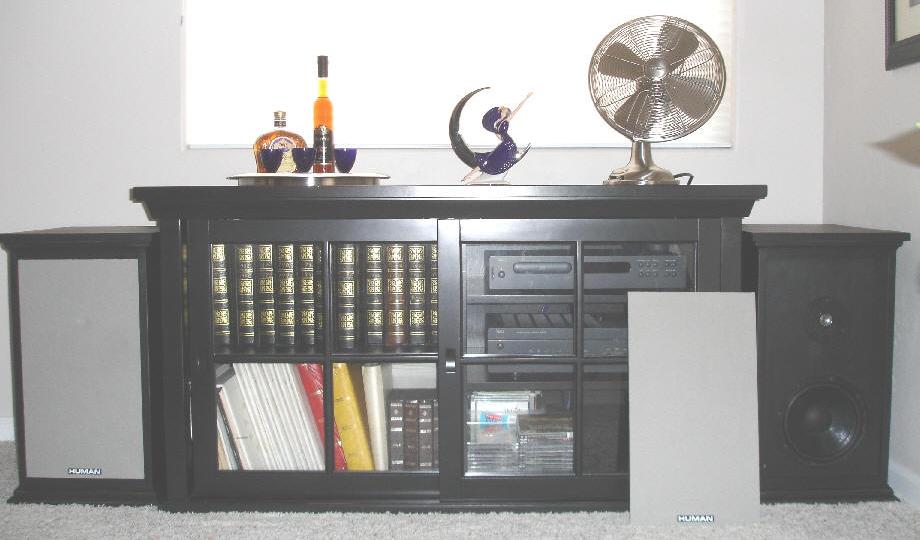 * * *
Top - Contact -
General Topics (Home)
New Speakers - Owner Support - DIY Projects
EPI and Epicure - Genesis Physics -
All Other Speaker Repairs
© Copyright - All Rights Reserved
7 Kelsey Road, Lee, New Hampshire 03861
Prices can change and specifications will improve without notice