Questions?
Call 603 659 5335 or email me
The long-awaited HUMAN 81 DK is now available.
Best viewed in "landscape" mode.
Replacement part number PRO 068
$57.00 each
This is a new 12" passive radiator built on a conventional round basket for use in the
EPI HE 21
It will not fill out the entire rabbeted space on the front of the cabinet, but it will fit the cut-out hole and screw in properly (using new holes for the screws).
You will fill the old screw holes with the screws that held in the original flat passive radiators, and I provide new screws to install the new ones.
It can also be used as a replacement for the various passive radiators used in the
EPI 200 (B, C, V) and EPI A200
However, the fit may not be perfect and might require some creativity.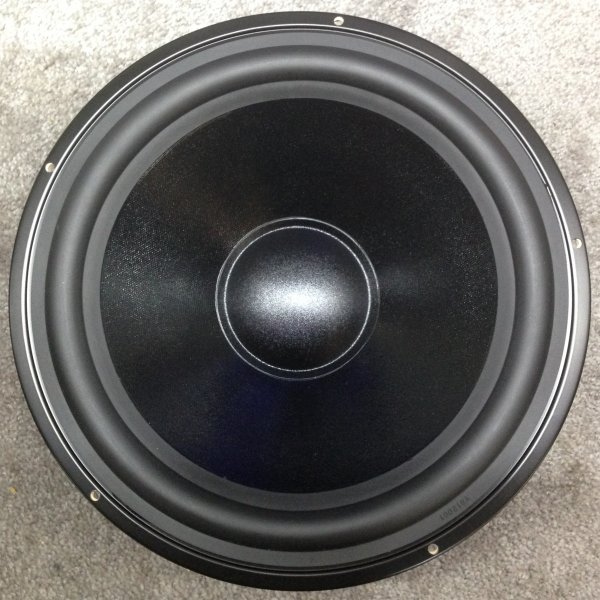 * * *
Top - Contact -
General Topics (Home)
New Speakers - Owner Support - DIY Projects
EPI and Epicure - Genesis Physics -
All Other Speaker Repairs
© Copyright - All Rights Reserved
7 Kelsey Road, Lee, New Hampshire 03861
Prices can change and specifications will improve without notice