Questions?
Call 603 659 5335 or email me
HUMAN Speakers is still building and shipping speakers
during this public health crisis More information.
Best viewed in "landscape" mode.
PRO 002 ME tweeters
$61.00 each
The "ME" series of tweeters I build (on several different faceplates) are concave aluminum dome tweeters with an efficiency of roughly 90 db/1w/1m. As such they match my eight inch woofers in output level and require as little as a simple capacitor to cross them over. These were developed as replacement parts for various EPI and Epicure speakers.
Their magnet structures, terminal locations (except the PRO 002 ME2, where both terminals are on one side), and specifications, other than the faceplate dimensions, are the same as the PRO 002 M2.
Here are photos of each of them, not to scale: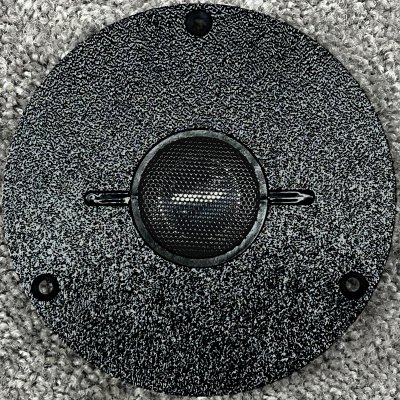 PRO 002 ME1: 5" diameter (most early EPI/Epicure and some Time/Energy cabinets)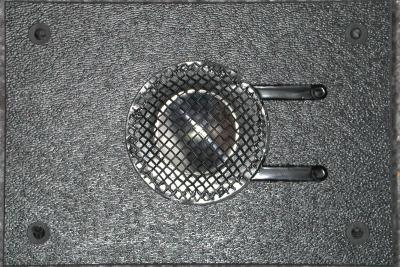 PRO 002 ME2: 4 3/4" by 3 1/4" (Epicure 1, 2, 3, 4, and 5)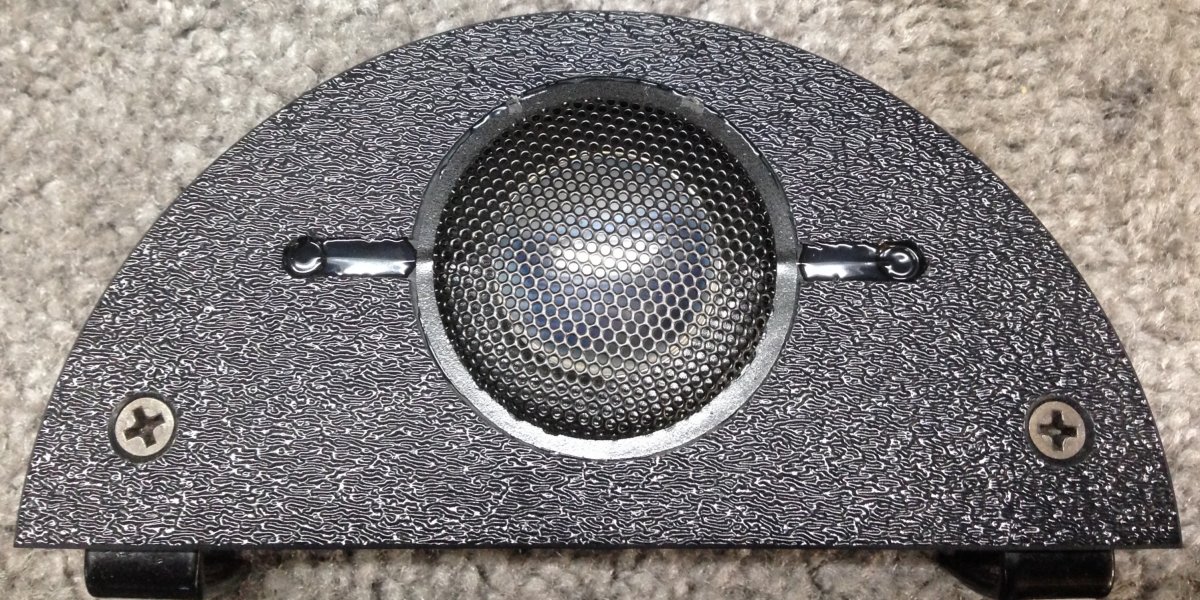 PRO 002 ME3: 5" diameter semi-circle, intended for external top mounting (Epicure 3.0)
Note: the DIY version does not include the brackets, wiring, etc. that are included with the Epicure 3.0 replacement version.
This is what the protective screen on all of my tweeters looks like now, by the way.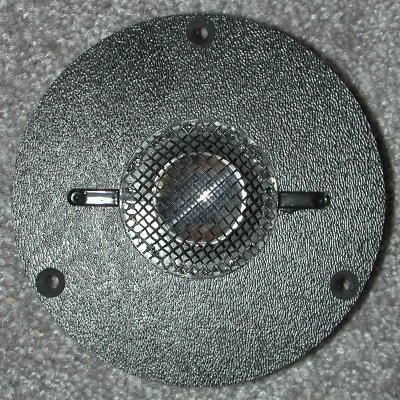 PRO 002 ME4: 4 3/16" diameter (EPI "A"-series some Time/Energy cabinets)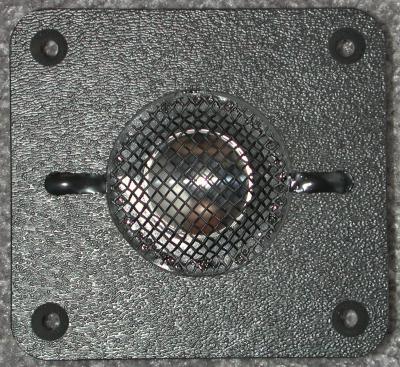 PRO 002 ME5: 3 5/8" by 3 3/8" (some Time/Energy cabinets)
* * *
Top - Contact -
General Topics (Home)
New Speakers - Owner Support - DIY Projects
EPI and Epicure - Genesis Physics -
All Other Speaker Repairs
© Copyright - All Rights Reserved
7 Kelsey Road, Lee, New Hampshire 03861
Prices can change and specifications will improve without notice