Questions?
Call 603 659 5335 or email me
The long-awaited HUMAN 81 DK is now available.
Best viewed in "landscape" mode.
PRO 002 ME tweeters
$69.00 each
The "ME" series of tweeters I build (on several different faceplates) are concave aluminum dome tweeters with an efficiency of roughly 90 db/1w/1m. As such they match my eight inch woofers in output level and require as little as a simple capacitor to cross them over. These were developed as replacement parts for various EPI and Epicure speakers.
Their magnet structures, terminal locations (except the PRO 002 ME2, where both terminals are on one side), and specifications, other than the faceplate dimensions, are the same as the PRO 002 M2.
Here are photos of each of them, not to scale: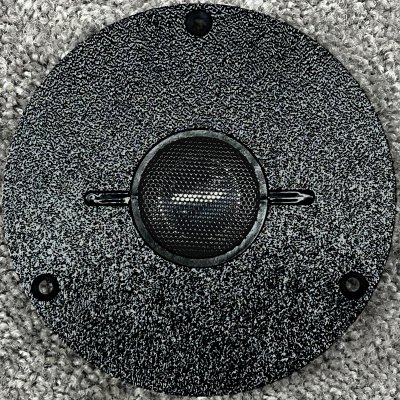 The PRO 002 ME1 is 5" in diameter.
I build it to repair and upgrade most early EPI/Epicure and some EPI Time/Energy cabinets.
It can hide a multitude of sins in an old speaker cabinet.
The mounting hole circle is 4.5" (radius 2.25")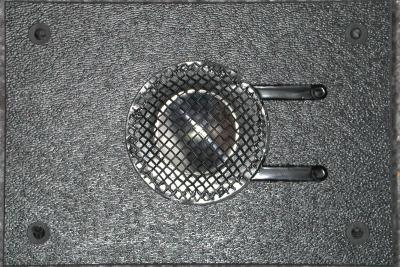 PRO 002 ME2
4 3/4" by 3 1/4" (Epicure 1, 2, 3, 4, and 5)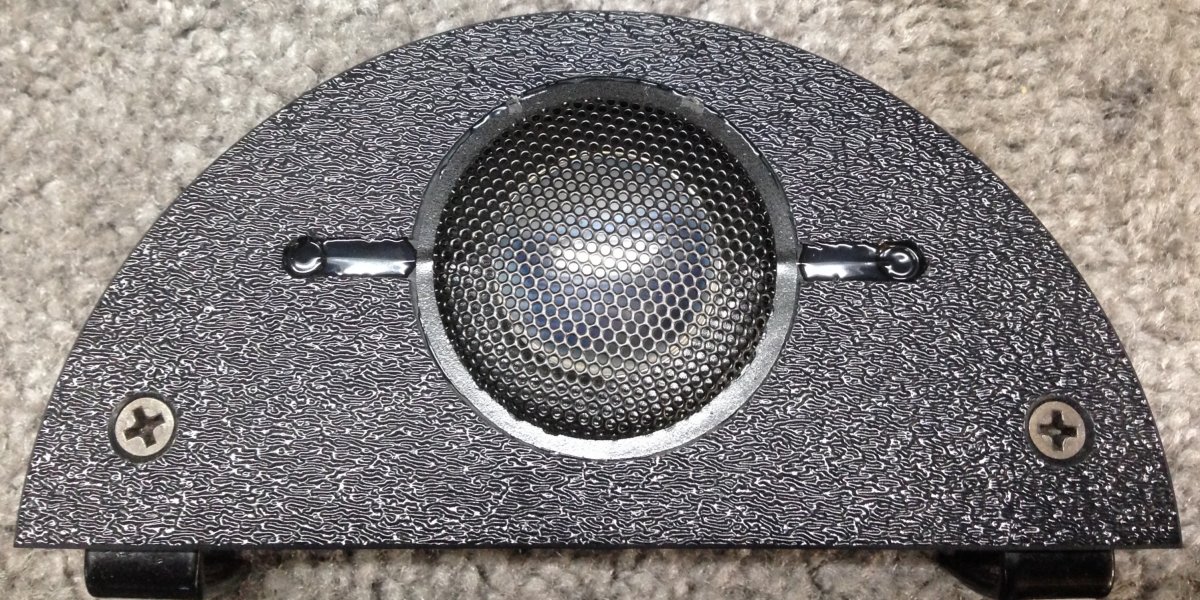 The PRO 002 ME3 is a 5" diameter semi-circle, intended for external top mounting
I developed it for upgrading the Epicure 3.0 speaker.
(Note: the DIY version can be supplied without the brackets, wiring, etc. that are included with the Epicure 3.0 replacement version.)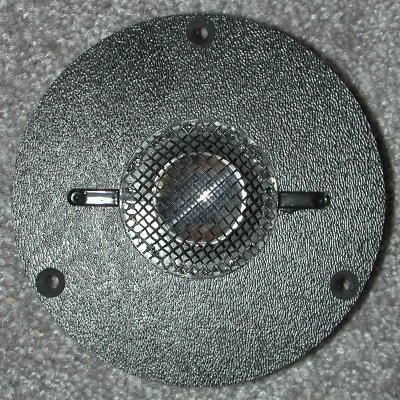 The PRO 002 ME4 is 4 3/16" diameter tweeter.
That may seem odd, but I make it to upgrade a 4-3/8" diameter tweeter in EPI "A"-series (and some Time/Energy) speakers, and they have a stepped edge inside the rabbet that requires a slightly smaller outside diameter to fit well.
The mounting hole circle is 3.8" (radius 1.9")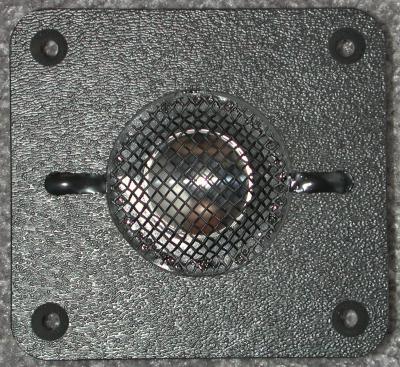 The PRO 002 ME5 is a small rectangle, 3 5/8" by 3 3/8".
I make it for some of the later EPI Time/Energy models, but it is also the most compact tweeter design I build.
* * *
Top - Contact -
General Topics (Home)
New Speakers - Owner Support - DIY Projects
EPI and Epicure - Genesis Physics -
All Other Speaker Repairs
© Copyright - All Rights Reserved
7 Kelsey Road, Lee, New Hampshire 03861
Prices can change and specifications will improve without notice