Questions?
Call 603 659 5335 or email me
The long-awaited HUMAN 81 DK is now available.
Best viewed in "landscape" mode.
C2 Kit: Photographs
Back to the DIY Gallery
Back to the K-C2 page
Jimbob's project overview
Jimbob started his series of HUMAN Speakers DIY projects with an 81 kit he installed in some boxes he already had. He also bought two pairs of HUMAN QT Zeros
At the same time, he embarked on a rather ambitious plan to build two pairs of EPI 100 reproductions (K-81) and two pairs of EPI 50s (K-61), and a C2+ center channel (K-C2).
This documents the C2+ part of the project.
First, a couple of shots of the cabinet under construction: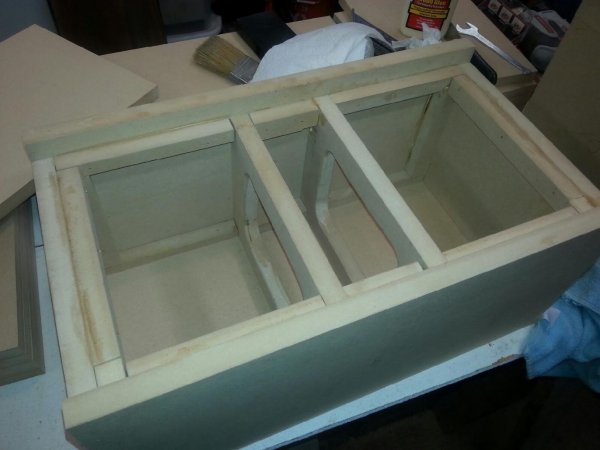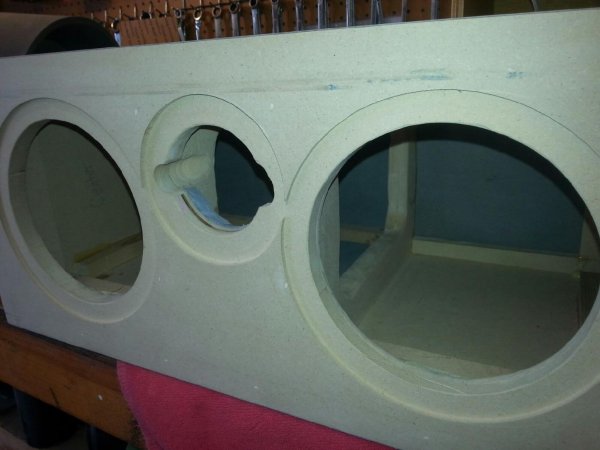 Most of the finish work is completed, and he has installed convoluted foam: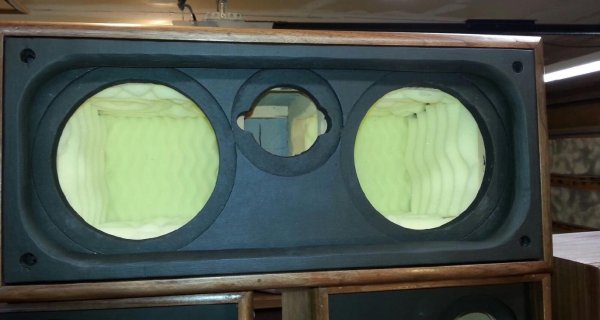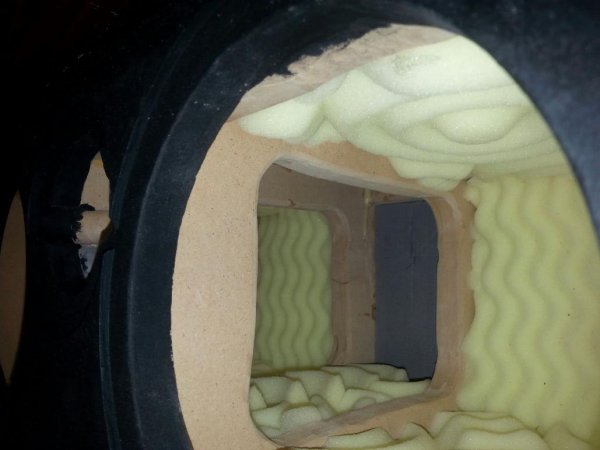 The last step prior to driver installation - the backplate/crossover/wiring is in, and fiberglass fills the remaining space: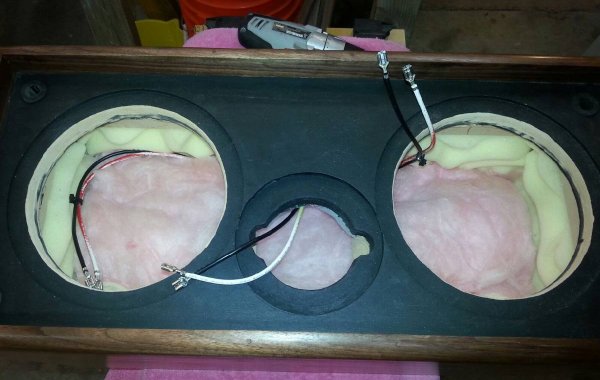 The parts are installed, the grill is clothed and badged - this speaker is ready to enjoy: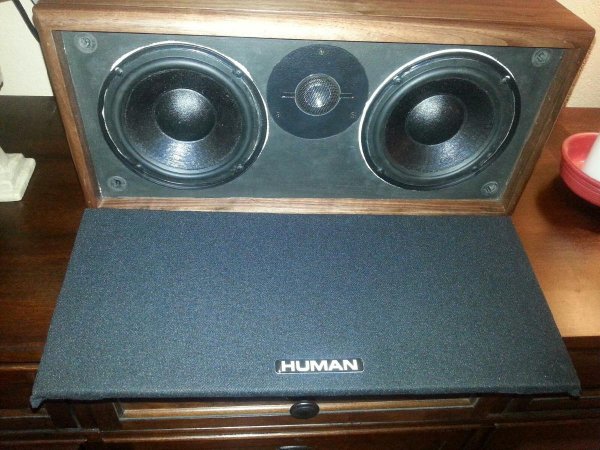 And here it is, flanked by a pair of QT Zero speakers currently doing front channel duty: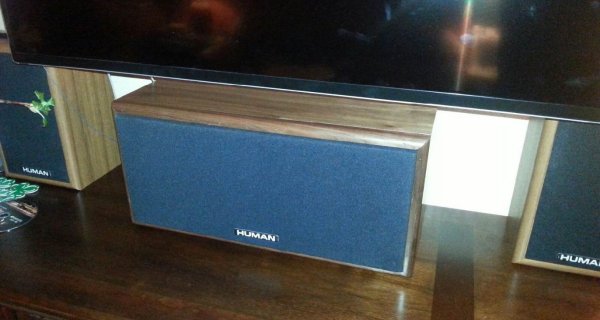 And another close-up: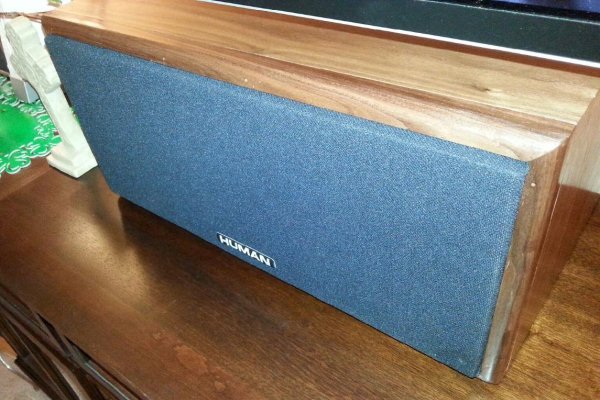 * * *
Top - Contact -
General Topics (Home)
New Speakers - Owner Support - DIY Projects
EPI and Epicure - Genesis Physics -
All Other Speaker Repairs
© Copyright - All Rights Reserved
7 Kelsey Road, Lee, New Hampshire 03861
Prices can change and specifications will improve without notice