Questions?
Call 603 659 5335 or email me
The long-awaited HUMAN 81 DK is now available.
Best viewed in "landscape" mode.
Back to the DIY Gallery
Back to the K81+ page
Jimbob's project overview
Jimbob is planning on building a surround system based on HUMAN Speakers projects. His first purchase was a K-81, and he was so excited to hear them he couldn't wait until he had built his first cabinets, so he reused these Altec-Lansing boxes he already had. This pair will end up in the camp.
He recut the hole in the back to fit my terminal cup, and added some bracing and dense foam: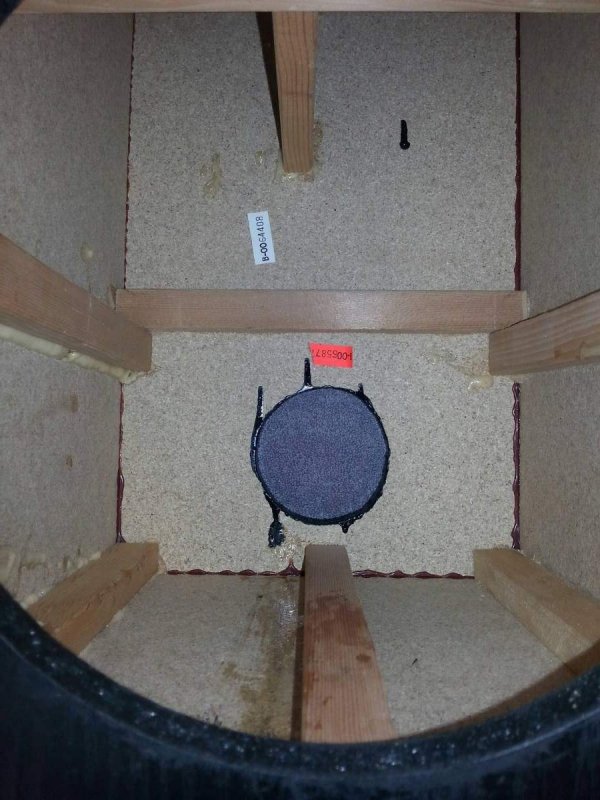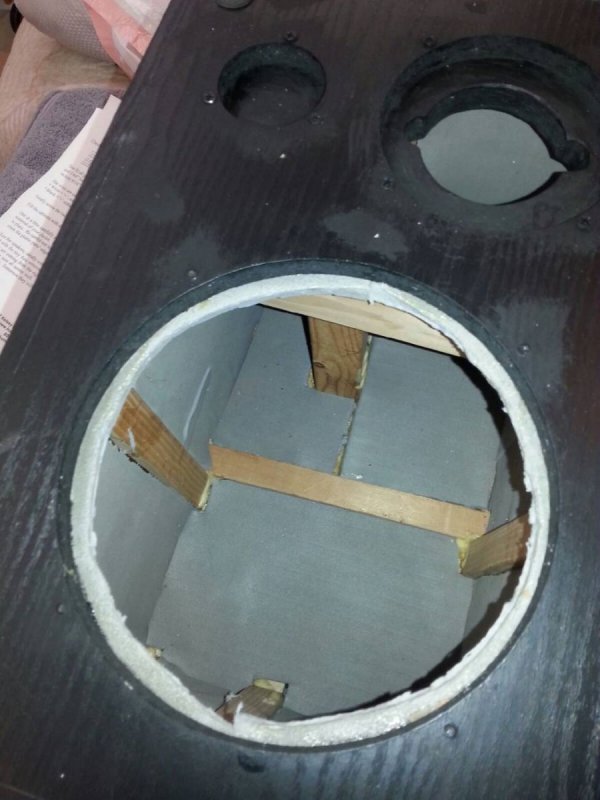 The backplate/crossover is installed, front and rear views: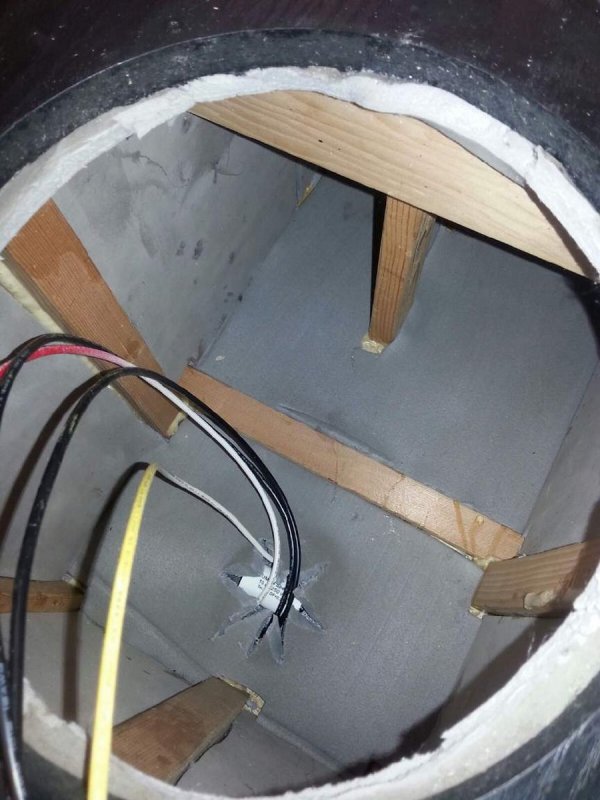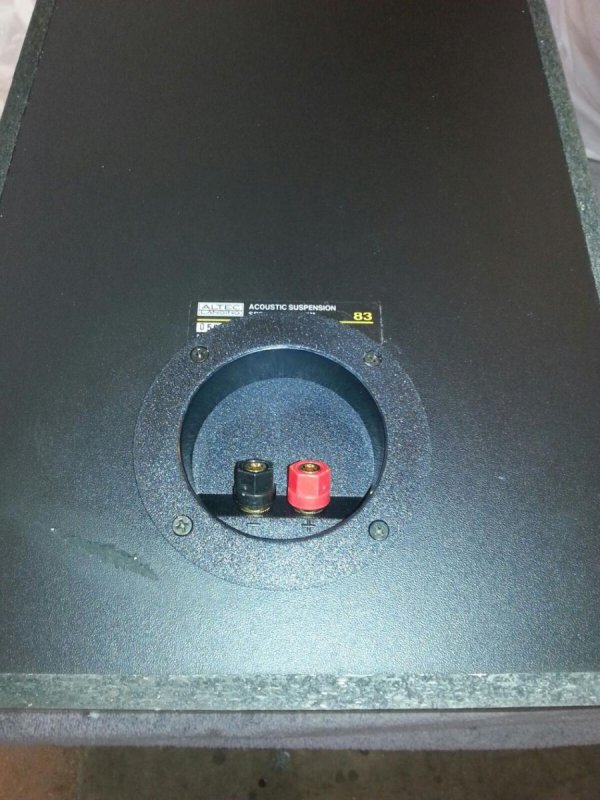 He added a baffle board behind the original midrange and tweeter holes, to seal them and provide a mounting location for the new tweeters.
Then he stuffed them with fiberglass and installed the drivers, and played the first song, "Cleveland Rocks" by Ian Hunter (great choice!) and woke the whole family up.
They are finished and playing, shown with and without the grills: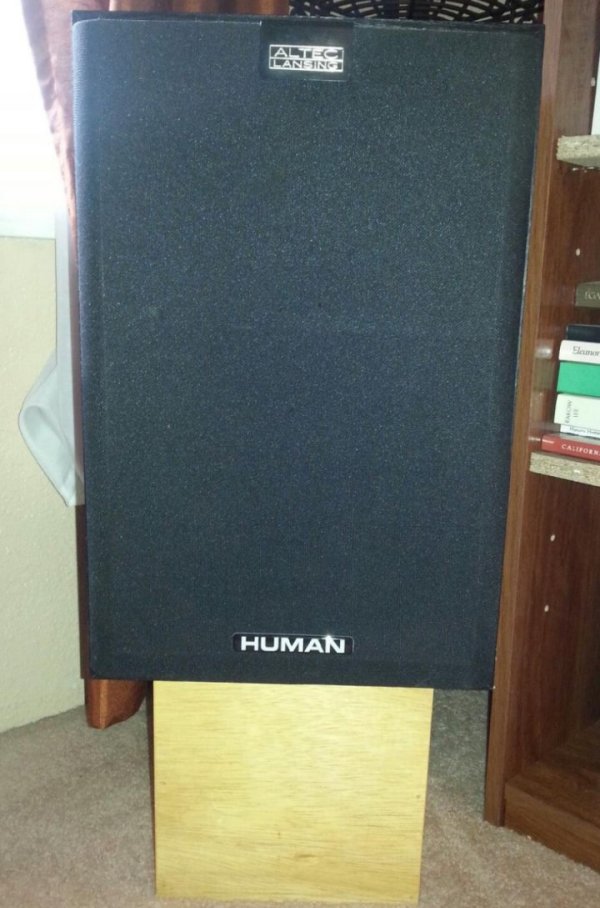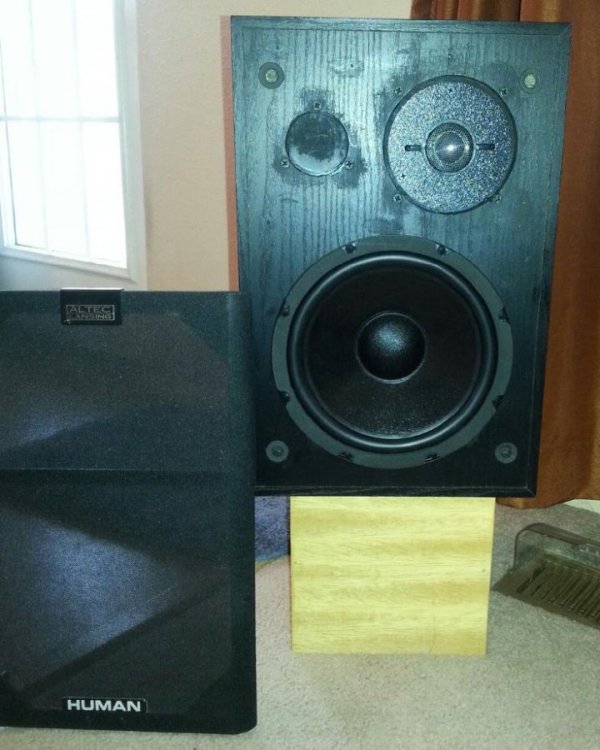 He says "They are absolutely fantastic. I wish I had known of you years ago. I will still be making my EPI 100 set and EPI 50 set." We look forward to seeing the photogrpahs of them.
He feels they are truly deserving of the "HUMAN" badges - note that these are available with any complete kit purchase.
* * *
Top - Contact -
General Topics (Home)
New Speakers - Owner Support - DIY Projects
EPI and Epicure - Genesis Physics -
All Other Speaker Repairs
© Copyright - All Rights Reserved
7 Kelsey Road, Lee, New Hampshire 03861
Prices can change and specifications will improve without notice