Questions?
Call 603 659 5335 or email me
The long-awaited HUMAN 81 DK is now available.
Best viewed in "landscape" mode.
Back to the DIY Gallery
Back to the K88-41 page
My customer Alan J. was kind enough to take a series of photographs while he was working on the cabinets for his 88-41 project. They are shown here at a reduced size, but they are all linked to full size versions.
His design was inspired by a very furniture-like, rather retro, line of speakers he found on the interweb. They will have a very substantial, solid-looking shape. He is making some nicely grooved pieces of solid wood to make angled front corners, and there will be a matching piece crossing the front of the speaker.
He is building a two-layered box. First we have the inner box assembled without its front. You can see the three shelf braces already installed, all at different distances from each other to prevent common resonances from building up.
Here he is gluing the outer box, which is cherry veneered plywood, to the inner layer of MDF. Then he has lined the cabinet with lead flashing (see lead warning and handling information), and is test fitting the angled corner pieces and front panel prior to assembly.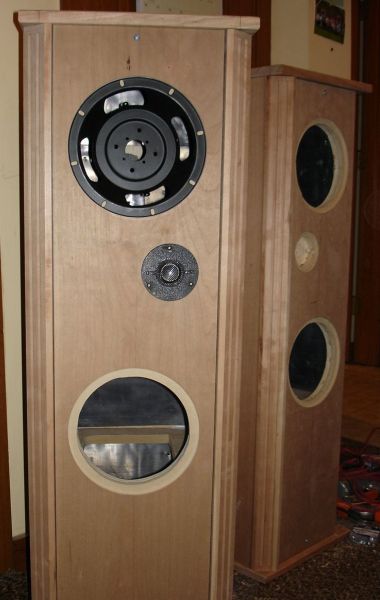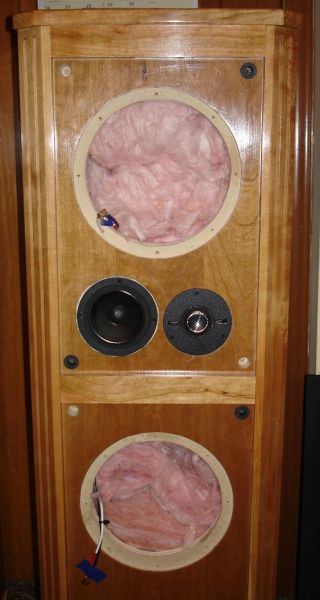 With the raw boxes assembled, Alan starts cutting the holes in the front and test fitting parts, using a woofer basket and dead tweeter I had lent him.
After he finished cutting all the holes, he added his trim pieces and applied a few coats of polyurethane to the cabinets.
Next he installed the crossover boards, after making sure that all the wires would reach out their respective holes.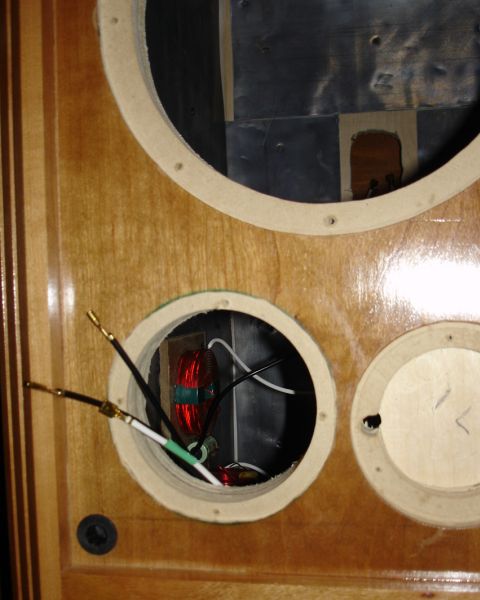 You can see the nice job Alan did of drilling pilot holes for the mounting screws. This makes installing the drivers much easier.
Finally! After stuffing the boxes with fiberglass (using the leftover roll was easier than buying polyester batting), he has installed the midrange and tweeter. You can see the woofer wires carefully taped to their holes so they don't get lost.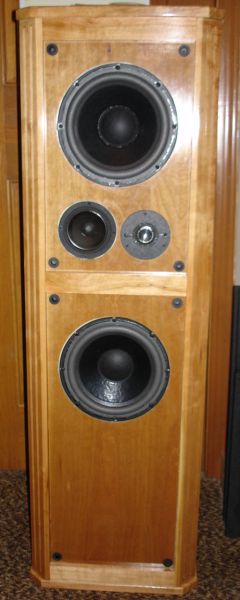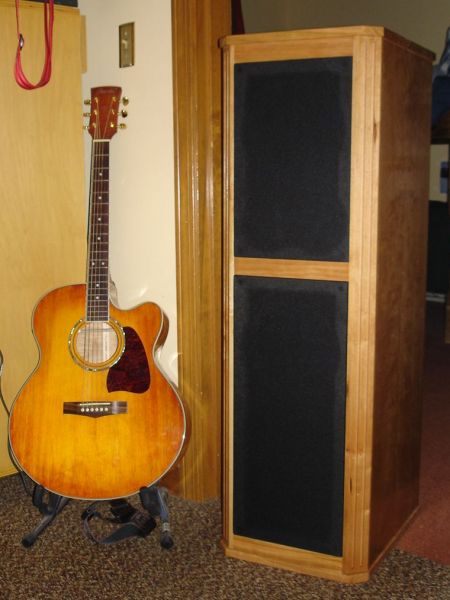 Then we see a completed speaker, and one with its grill, accompanied by acoustic guitar.
And here is one last picture of the pair, shown with the 81's he later built to complement them: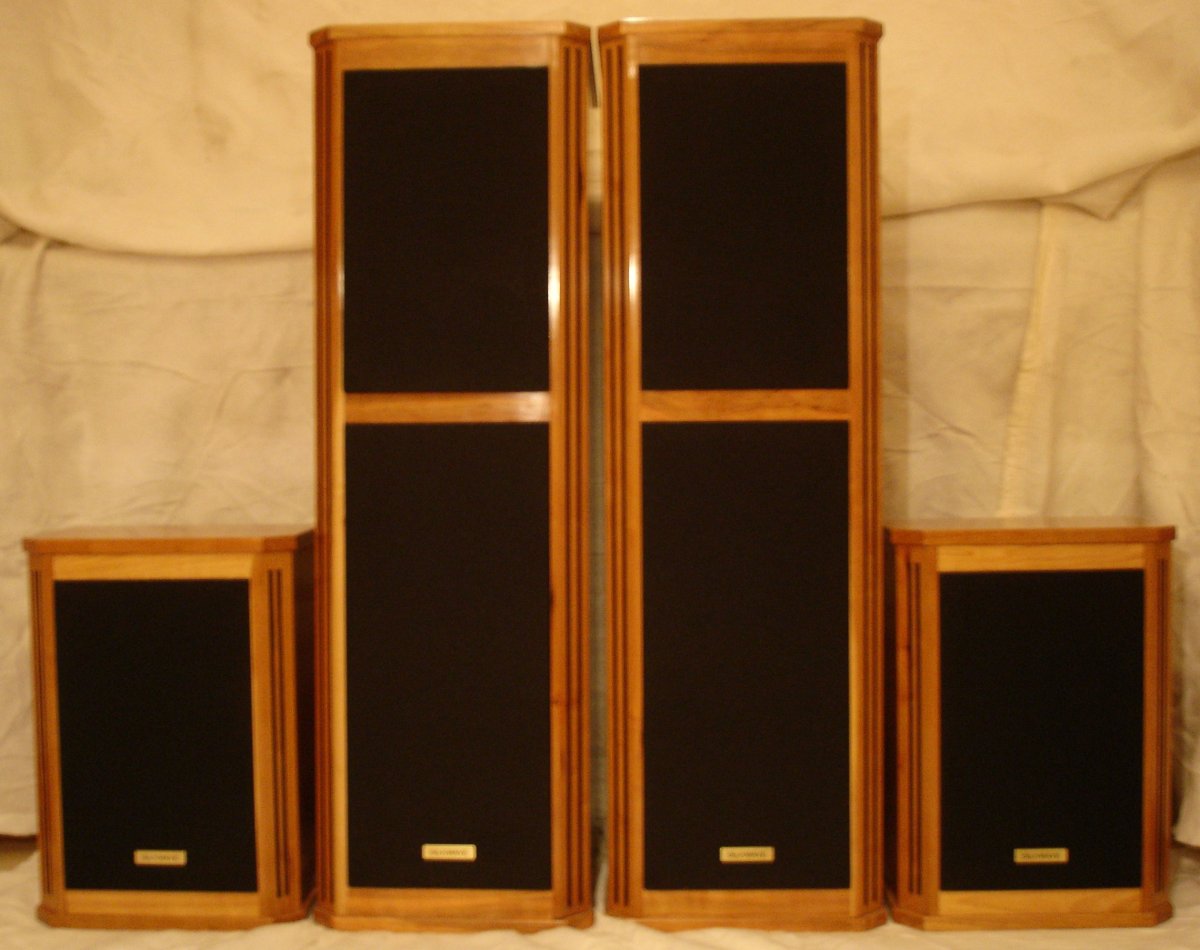 Great work! (And thanks for the pictures)
* * *
Top - Contact -
General Topics (Home)
New Speakers - Owner Support - DIY Projects
EPI and Epicure - Genesis Physics -
All Other Speaker Repairs
© Copyright - All Rights Reserved
7 Kelsey Road, Lee, New Hampshire 03861
Prices can change and specifications will improve without notice