Questions?
Call 603 659 5335 or email me
HUMAN Speakers is still building and shipping speakers
during this public health crisis More information.
Best viewed in "landscape" mode.
Back to the DIY Gallery
Back to the K88-41 page
Joe, a local builder, made these cabinets for himself, in which I installed my 88-41 kit. We had this great shot taken by a local photographer so I could put it here for you!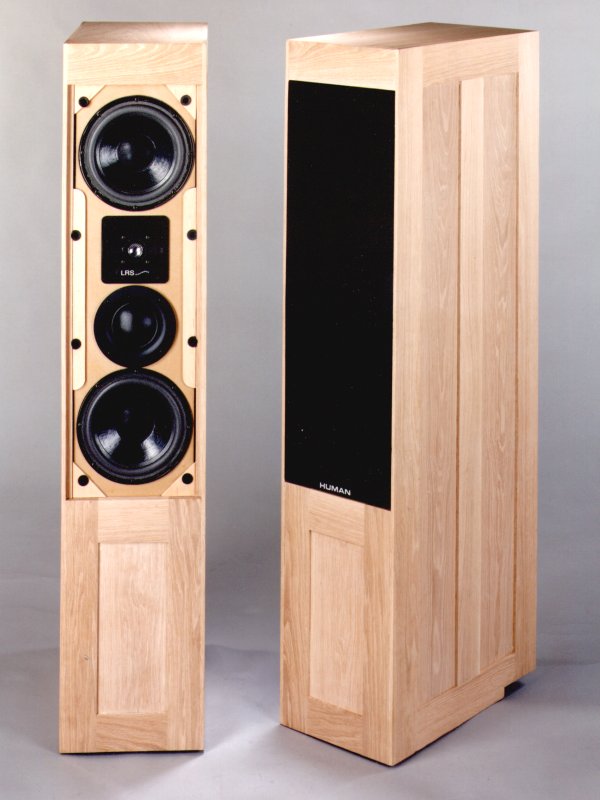 (The odd-looking cutout at the rear of the base was so they could be recessed into his wall to save space, and still clear the footing!)
* * *
Top - Contact -
General Topics (Home)
New Speakers - Owner Support - DIY Projects
EPI and Epicure - Genesis Physics -
All Other Speaker Repairs
© Copyright - All Rights Reserved
7 Kelsey Road, Lee, New Hampshire 03861
Like HUMAN Speakers on FaceBook:
Prices can change and specifications will improve without notice