Questions?
Call 603 659 5335 or email me
If you are planning any "holiday deadline" purchases,
please try to allow me a couple of weeks to build them!
Best viewed in "landscape" mode.
PRO 005 Woofer
$63.00 each
The PRO 005 is a very long throw, high power handling eight inch woofer. Here is a picture of the parts I use to build it: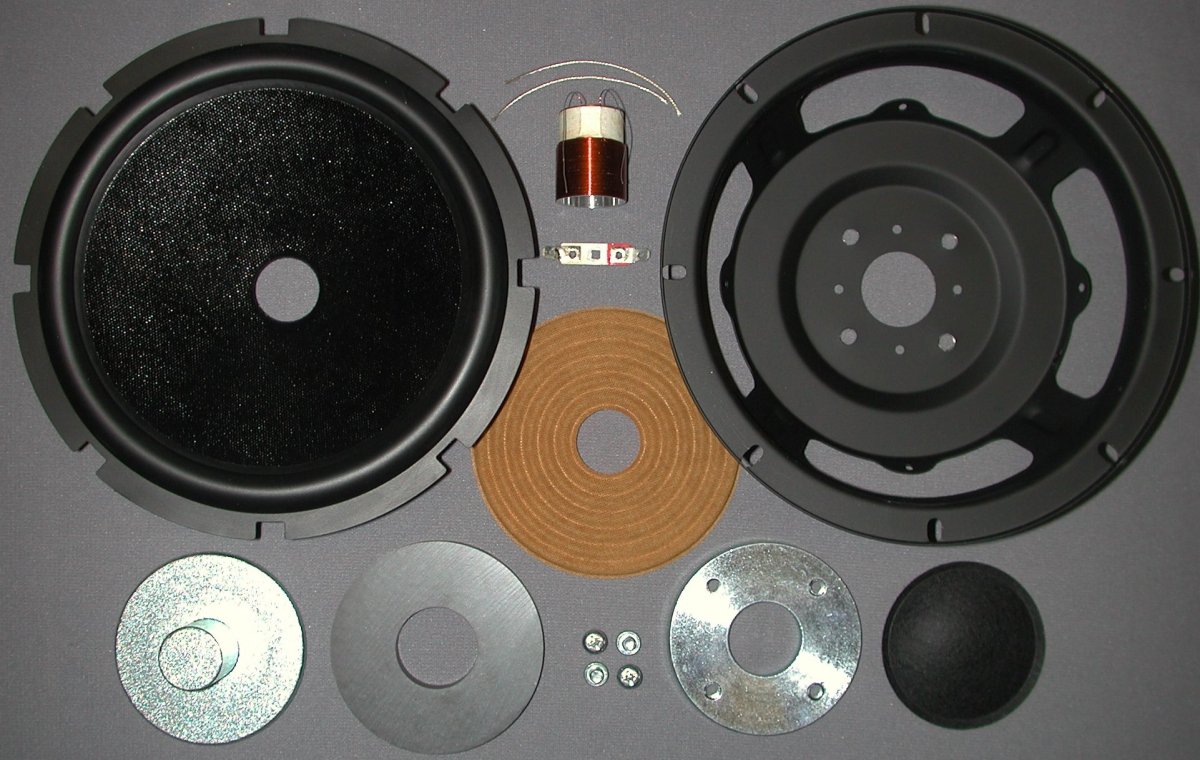 And the end result: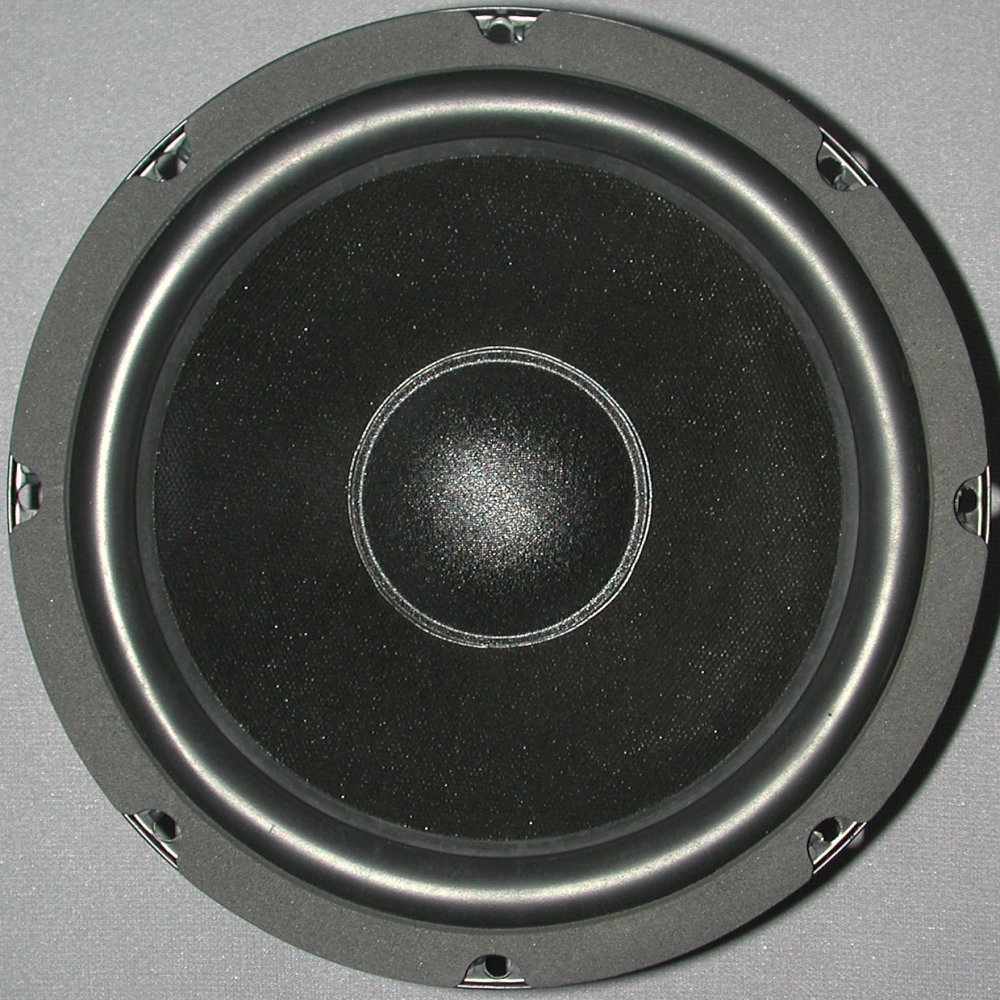 A: Outer diameter
8 1/4"
B: Hole diameter
7 1/4"
C: Total depth
3 9/16"
D: Magnet diameter
3 3/8"
E: Magnet assy. ht.
1 5/16"
F: Mounting diameter
7 3/4" (8)
G: Rabbett depth
5/32"
H: Nominal VC dia.
1.0"
J: Winding length
0.95"
K: Gap height
0.25"
Fs
26 Hertz
Re
3.35 ohms
Ie
1.0 mH
Xmax
0.35"
Qm
5.7
Qe
0.51
Qt
0.47
Vas
55 liters
Sensitivity
88 dB/1w/1m
Power
200 w RMS
"Extra" options available when I build this part: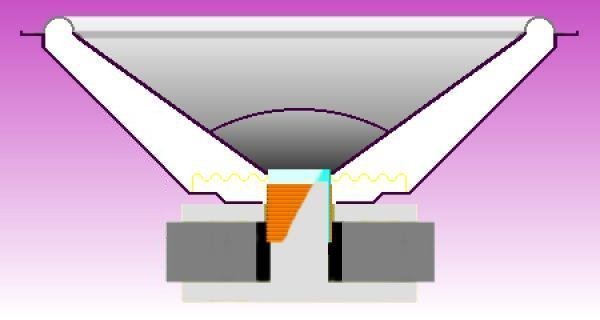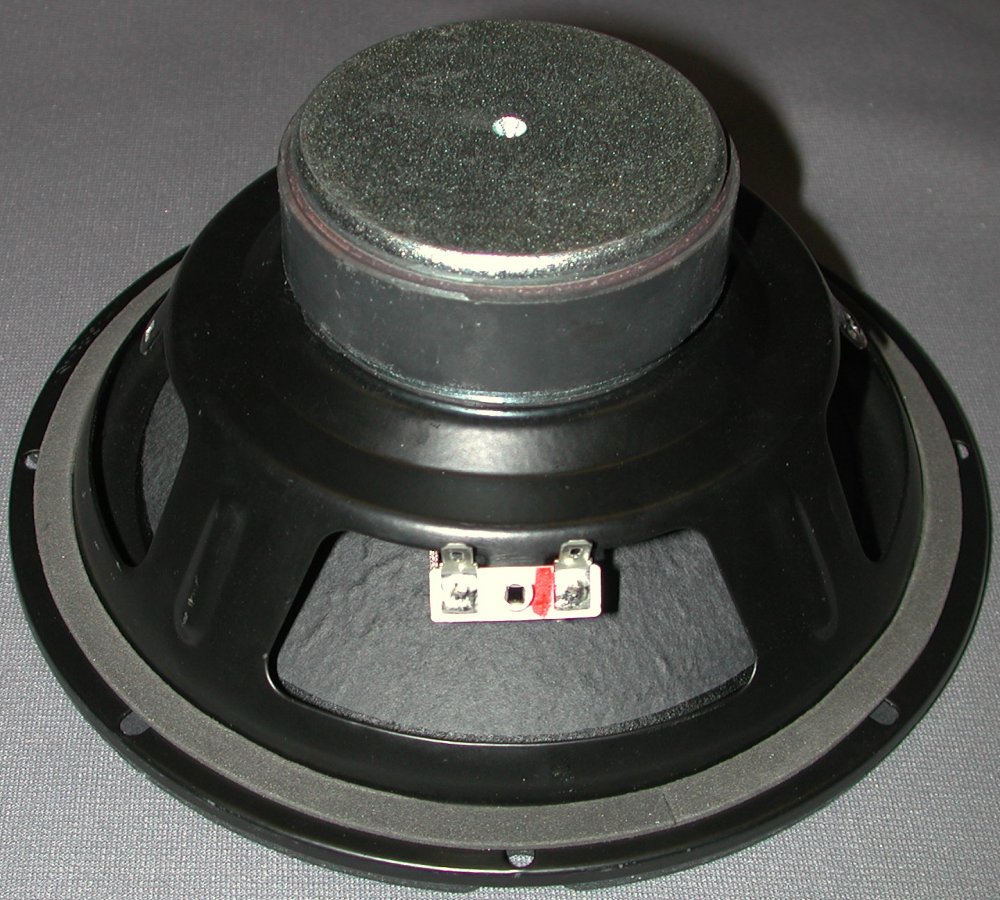 * * *
Top - Contact -
General Topics (Home)
New Speakers - Owner Support - DIY Projects
EPI and Epicure - Genesis Physics -
All Other Speaker Repairs
Like HUMAN Speakers on FaceBook:

Prices can change and specifications will improve without notice