Questions?
Call 603 659 5335 or email me
The long-awaited HUMAN 81 DK is now available.
Best viewed in "landscape" mode.
ESS Speaker Repairs
the AMT tweeter
-
some crossover schematics
ESS' claim to fame was their use of the Heil Air Motion Transformer (AMT) ribbon tweeter. Amazingly, new replacement diaphragms for these are still available.
Dismantling the old tweeter assembly requires a fair amount of violence, since it is glued together with silicone.
Here is the new diaphragm shown with the partly disassembled tweeter: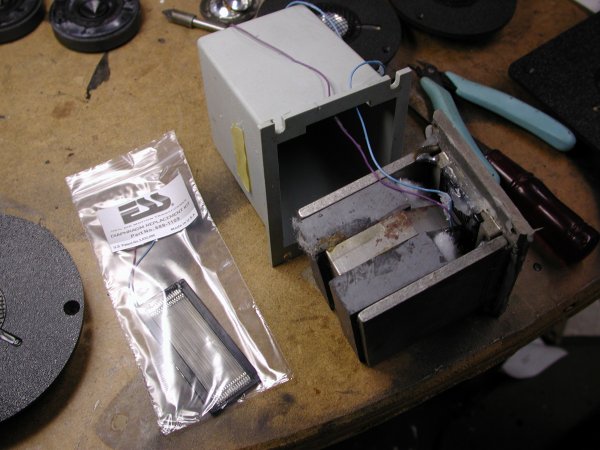 Here are the new and old diaphragms after further violent dismantling: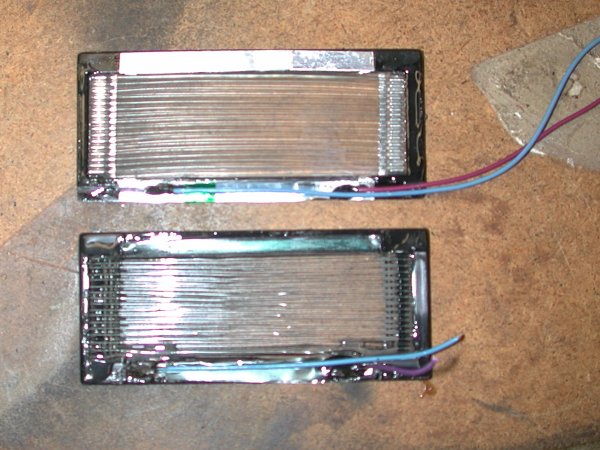 I have glued the new diaphragm into the magnet assembly and soldered the color-coded wires: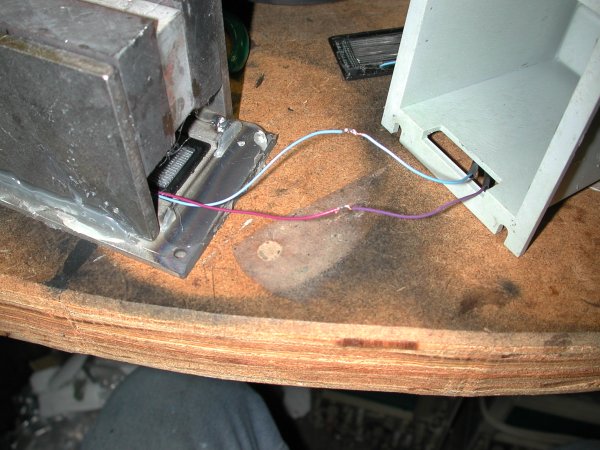 And then I slid the heat shrink tubing over the joints and sealed them: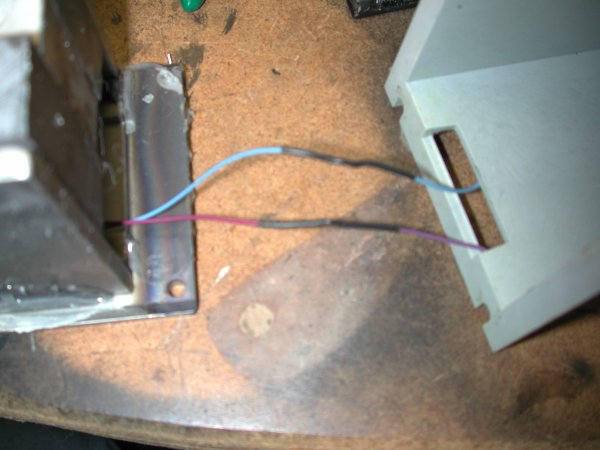 Then I glued it back together and shipped it to the customer.

the AMT tweeter - some crossover schematics

Crossover schematic for the PS-8, per documentation and examples: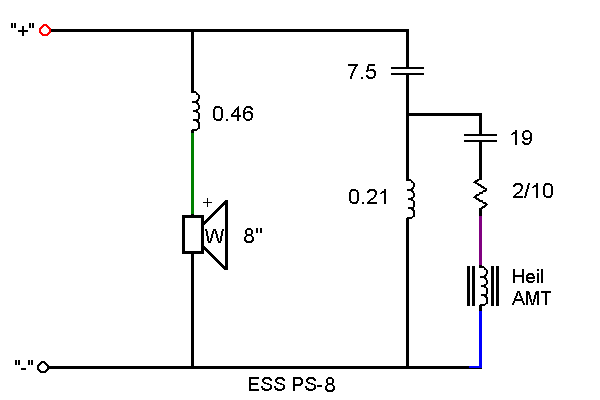 Key to Crossover Symbols and Component Values (in a new window)

Many more of these ESS crossovers are available at a document on the web. I may "translate" more of them to this format over time.

The PS-8 does very nicely with the HUMAN Speakers PRO 005 woofer (and the PRO 014 passive radiator). I do recommend bypassing the series choke/coil/inductor in the crossover, as my woofer does not need any additional rolling off.

* * *
Top - Contact -
General Topics (Home)
New Speakers - Owner Support - DIY Projects
EPI and Epicure - Genesis Physics -
All Other Speaker Repairs

© Copyright - All Rights Reserved
7 Kelsey Road, Lee, New Hampshire 03861

Prices can change and specifications will improve without notice