Questions?
Call 603 659 5335 or email me
The long-awaited HUMAN 81 DK is now available.
Best viewed in "landscape" mode.
Woofer
4"
Response
55 - 16000 Hz
Height
12.75"
Midrange
(none)
Power
10 - 35 w
Width
8.75"
Tweeter
1.1"
SPL (dB)
89
Depth
7.375"
Crossover
2500 Hz
Controls
(none)
Weight
12.5 lbs
Original brochure text and photograph:
The Crimson Burhoe: Small Speakers - Big Sound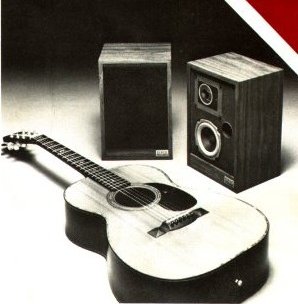 Like all other Burhoe loudspeakers, the Crimson delivers remarkable bass. But the bass response of the Crimson is even more astonishing because of this speaker's small size.
Never before has a speaker barely over a foot tall achieved anything this close to concert-hall realism.
And the Crimson Burhoe's performance is double astonishing when you consider price. Perfect for a starter system, the Crimson is the lowest priced speaker in the Burhoe Acoustics line. Yet the Crimson still makes little compromise in sound quality, reproducing very low notes that until now could only be heard on much larger and costlier units. The high frequency performance of the Crimson is equally impressive. A one-inch inverted-dome tweeter with ferrofluid damping reproduces wonderfully distinct and crisp treble notes that approach the limits of human hearing.
The combination of small size and large-speaker performance makes the Crimson ideal for listening environments where space is limited - bedrooms, small apartments, vans, campers, boats, and vacation homes.
And, because the Crimson Burhoe meets the same standards of efficiency as every Winslow Burhoe loudspeaker design, you won't need a large expensive amplifier to drive it. As little as 10 watts per channel will give you the powerful room-filling sound that Burhoe loudspeakers are famous for.
Photo courtesy of Blackswampaudio: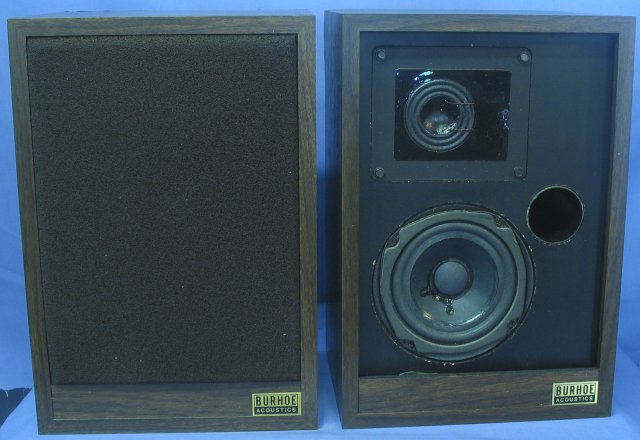 * * *
Top - Contact -
General Topics (Home)
New Speakers - Owner Support - DIY Projects
EPI and Epicure - Genesis Physics -
All Other Speaker Repairs
© Copyright - All Rights Reserved
7 Kelsey Road, Lee, New Hampshire 03861
Prices can change and specifications will improve without notice