Questions?
Call 603 659 5335 or email me
The long-awaited HUMAN 81 DK is now available.
Best viewed in "landscape" mode.

Model A and A-II
"Advance Speaker Korp" operated out of Hampton N.H., probably in the early 1980's. I have seen or heard of several examples of these. The information and photographs here are from original brochures. They closely resemble the Genesis 20.
The A-II used an 8" woofer and 10" passive radiator, for which I build exact replacements. The tweeter was a fairly standard soft dome imported from Europe.
specifications - crossover schematic - order parts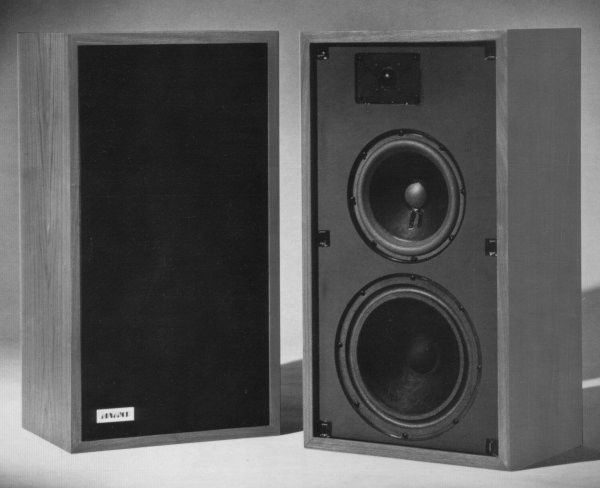 This is the "A". The "A-II" is shown below, along with the "A" brochure text.

photo/top - specifications - crossover schematic - order parts
Height
26-1/2"
Width
14-1/2"
Depth
10-1/2"
Shipping weight
44 pounds
Finish
Oiled walnut or walnut vinyl
Tweeter
1" soft dome
PRO 002 MP
$69.00
Woofer
8" long throw
PRO 001
$76.00
Passive radiator
10"
PRO 014
$51.00
Crossover freq.
2000 Hz, 55 Hz acoustic
ACC 004 B
$42.00
(Crossover requires 24"
tweeter wires - remind me)
Sensitivity
90 dB, 1w at 1m
Frequency response
30 Hz to 20 kHz, +/- 4 dB
Power handling
100 watts/ch
Minimum power
15 watts/ch
Impedance
8 ohms nominal, 6 ohms min.

photo/top - specifications - crossover schematic - order parts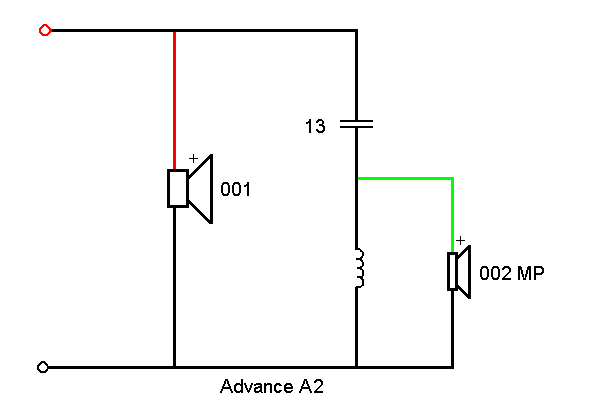 Key to Crossover Symbols and Component Values (in a new window)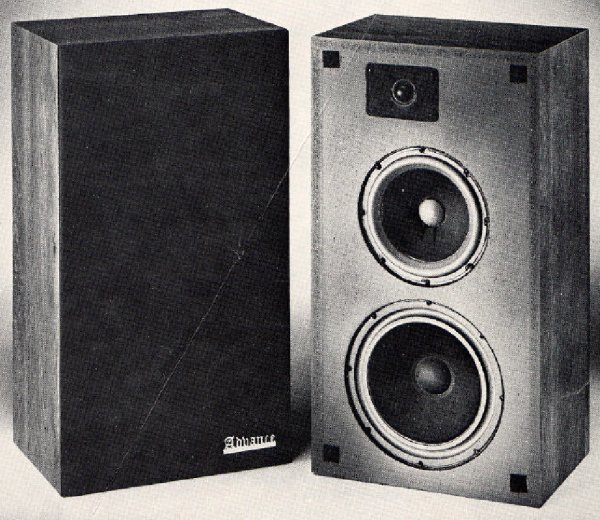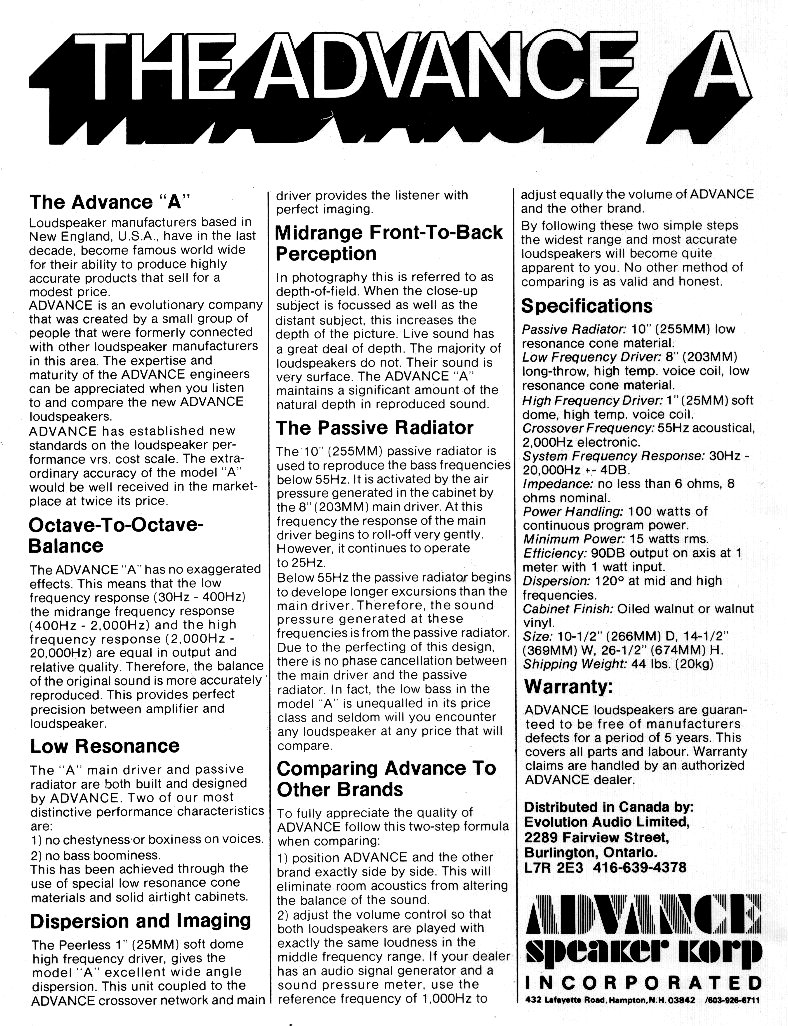 (Brochure scan, click for full-size)
* * *
Top - Contact -
General Topics (Home)
New Speakers - Owner Support - DIY Projects
EPI and Epicure - Genesis Physics -
All Other Speaker Repairs
© Copyright - All Rights Reserved
7 Kelsey Road, Lee, New Hampshire 03861
Prices can change and specifications will improve without notice