Questions?
Call 603 659 5335 or email me
The long-awaited HUMAN 81 DK is now available.
Best viewed in "landscape" mode.
Black ash: $914.00 /pair
As featured in Stereophile magazine
To the pictures
Order Now
The Silent Speaker II is Winslow Burhoe's latest design. It utilizes a custom-made six inch woofer and one inch tweeter in a revolutionary cabinet design which results in extraordinary bass response.
The small woofer and tweeter, as positioned on the angled top baffle, provide pinpoint imagery and wonderful spatial cues. Combined with the soft curves of the cabinet, the result minimizes room problems, and makes for a much larger sound than similar designs strain to reach.
This speaker system is now manufactured by hand to Winslow's specifications at the HUMAN Speakers factory in Lee, NH.
I have known Win since about 1985, when he hired me to work on the production line at Genesis Physics.
I have the utmost admiration for his designs, and the Silent Speaker II is no exception.
I am proud to be involved in building them and delivering them to his customers.
In addition to the HUMAN Speakers five-year factory warranty, this product comes with a 30-day money back guarantee (shipping excluded).
25 x 13½ x 9 inches; 28 lbs each
Order Now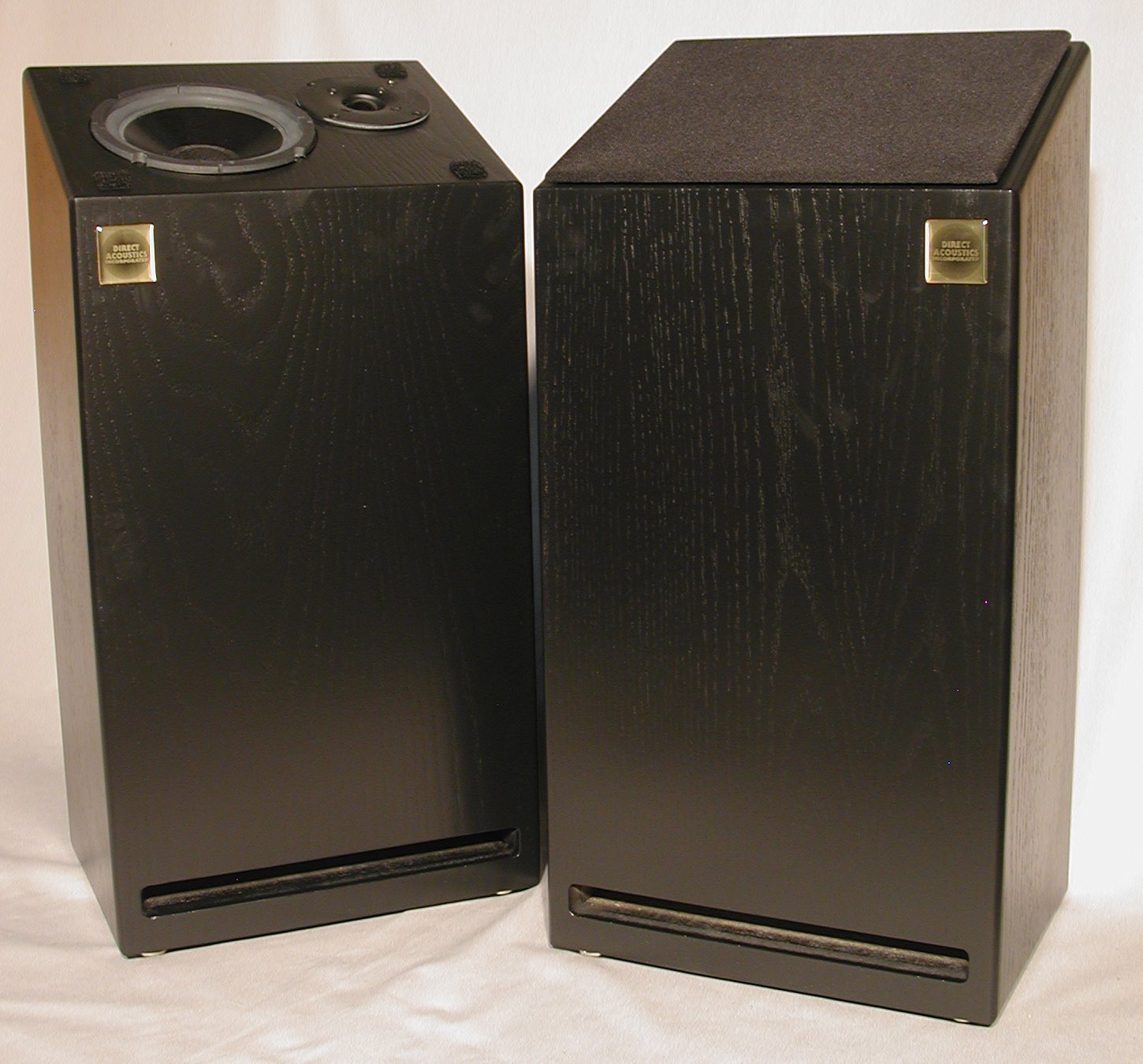 Order Now
* * *
Top - Contact -
General Topics (Home)
New Speakers - Owner Support - DIY Projects
EPI and Epicure - Genesis Physics -
All Other Speaker Repairs
© Copyright - All Rights Reserved
7 Kelsey Road, Lee, New Hampshire 03861
Prices can change and specifications will improve without notice