Questions?
Call 603 659 5335 or email me
HUMAN Speakers is still building and shipping speakers
during this public health crisis More information.
Best viewed in "landscape" mode.
Genesis Physics Speakers:
Upgrading a pair of Genesis 3's
This pair of refurbished speakers I sold a few years ago to an avid Genesis fan. He opted to have me "juice them up" a bit at the same time. Here you can see the lead sheets lining the inside of the box, and the crossovers which were custom built to the original specifications, using premium quality parts.
(see lead warning and handling information)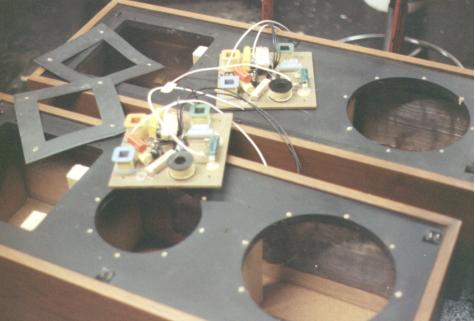 Here is a close up showing the extra bracing added around the woofer cutout: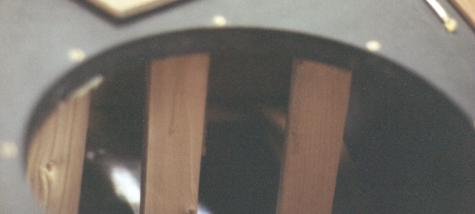 * * *
Top - Contact -
General Topics (Home)
New Speakers - Owner Support - DIY Projects
EPI and Epicure - Genesis Physics -
All Other Speaker Repairs
© Copyright - All Rights Reserved
7 Kelsey Road, Lee, New Hampshire 03861
Prices can change and specifications will improve without notice