Questions?
Call 603 659 5335 or email me
HUMAN Speakers is still building and shipping speakers
during this public health crisis More information.
Best viewed in "landscape" mode.
Genesis Physics Speakers:
L200B cutaway promo
This is a photograph of the promotional plexiglass-encased cutaway of the Genesis L200B 8" woofer. These used complete voice coils, and so, amazingly, they were functional! They were given to Genesis dealers "back in the day."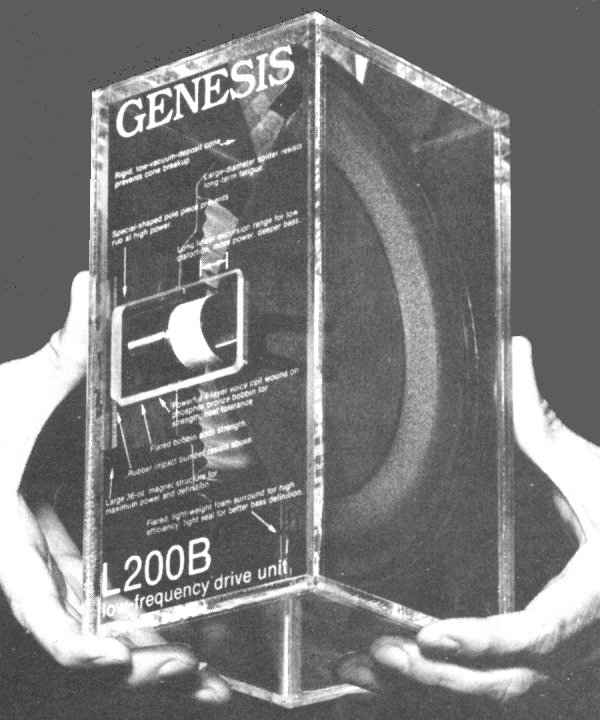 * * *
Top - Contact -
General Topics (Home)
New Speakers - Owner Support - DIY Projects
EPI and Epicure - Genesis Physics -
All Other Speaker Repairs
© Copyright - All Rights Reserved
7 Kelsey Road, Lee, New Hampshire 03861
Prices can change and specifications will improve without notice