Questions?
Call 603 659 5335 or email me
The long-awaited HUMAN 81 DK is now available.
Best viewed in "landscape" mode.
EPI & Epicure Speakers:
The Epicure Model One Power Amplifier
(note: parts and service are not available through me)
Once upon a time, I had one of these. I used it in my factory "listening area," and it ran my factory overhead speakers and workshop speakers day in and day out flawlessly. I eventually sold it, to a very motivated buyer.
Here are two great photos from that brochure: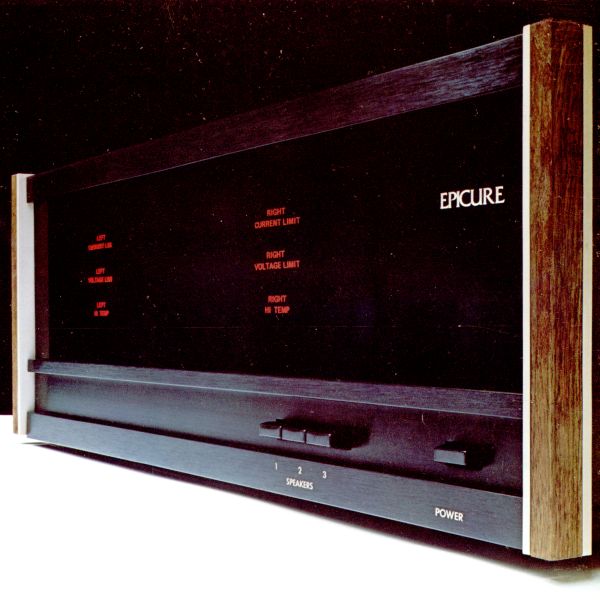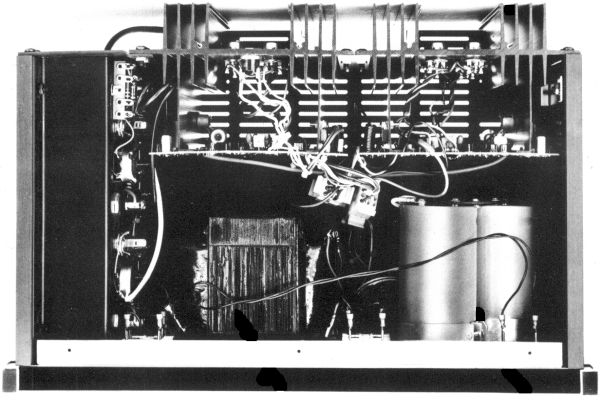 Specifications
Dimensions:
18 1/2" x 12 1/2" x 7 1/2"
Weight:
58 lbs
RMS Power:
125 watts rms into 8 ohms,
both channels driven 20-20,000 Hz
at or below 0.2% THD or IM
(typically over 150 watts)
Total Harmonic Distortion
0.2% rated, typical below 0.05 into 8 ohms
IM Distortion
0.2% rated, typical below 0.03 into 8 ohms
Frequency Response
20 to 20k Hz, +0, -0.1 dB
10 to 100k Hz, +/- 0.5 dB
10 to 180k Hz, + 0, -3 dB
Rise Time
Better than 1.5 microsecond
Damping Factor
100 or greater
Slewing Rate
> 17 v/microsecond
Signal to Noise Ratio
> 100 dB at full output, typical > 110 dB
Phase Response
maximum deviation 15 degrees
20 - 20k Hz into 8 ohms
Input Impedance
10k ohms (input level at maximum)
Input Capacitance
50 picofarads
Input Sensitivity
1 volt for 125 watts
Stability
Unconditionally stable from short to open
MSRP:
600.00 - 649.00
Built:
1973...
This schematic is from the original owner's manual package: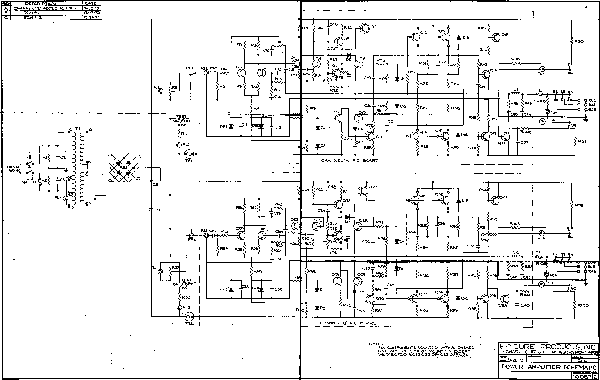 (Click on image for a larger, legible version)
* * *
Top - Contact -
General Topics (Home)
New Speakers - Owner Support - DIY Projects
EPI and Epicure - Genesis Physics -
All Other Speaker Repairs
© Copyright - All Rights Reserved
7 Kelsey Road, Lee, New Hampshire 03861
Prices can change and specifications will improve without notice