Questions?
Call 603 659 5335 or email me
The long-awaited HUMAN 81 DK is now available.
Best viewed in "landscape" mode.
PRO 002 MAP
$69.00 each
This configuration of my aluminum concave dome tweeter is designed to be a drop-in upgrade for the Advent Prodigy tower and similar models.
The aluminum concave dome is far smoother and sweeter, with wider dispersion, than the soft convex dome it will be replacing. Since it has similar efficiency and impedance characteristics, it will work with the existing crossovers.
The magnet structure and specifications are the same as the PRO 002 M2.
It measures 4 3/4 by 3 1/2 inches, and here it is: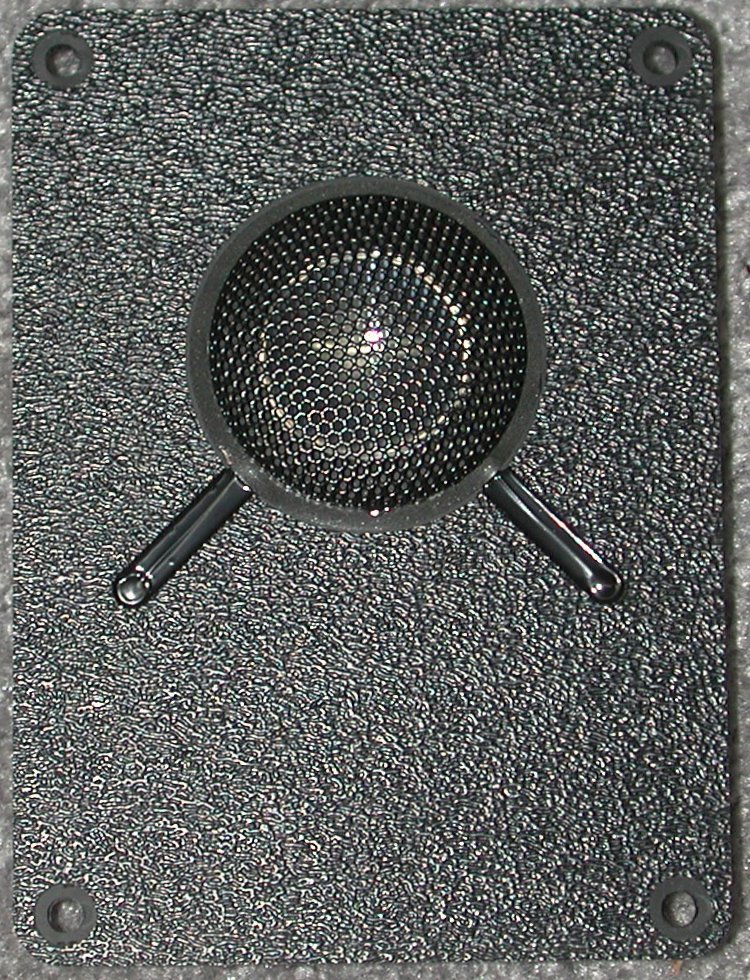 * * *
Top - Contact -
General Topics (Home)
New Speakers - Owner Support - DIY Projects
EPI and Epicure - Genesis Physics -
All Other Speaker Repairs
© Copyright - All Rights Reserved
7 Kelsey Road, Lee, New Hampshire 03861
Prices can change and specifications will improve without notice