Questions?
Call 603 659 5335 or email me
HUMAN Speakers is still building and shipping speakers
during this public health crisis More information.
Best viewed in "landscape" mode.
Back to the DIY Gallery
Back to the K81+ page
Steve had some old ElectroVoice speakers that were solidly built, but not up to snuff when it came to sound quality, so he used a HUMAN 81 kit to turn them into some very nice speakers.
Here are the Electrovoice speakers, one intact and one basically stripped: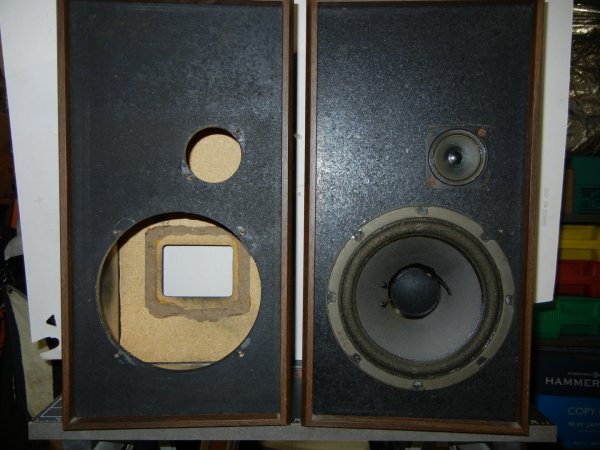 Using a palm sander to remove the glue that used to hold the original backplate/terminal in place: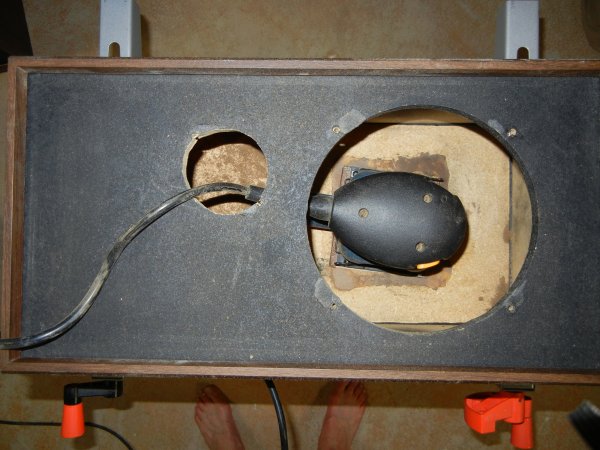 Steve used this rotary tool to enlarge the tweeter holes and add the "ears" for the terminals: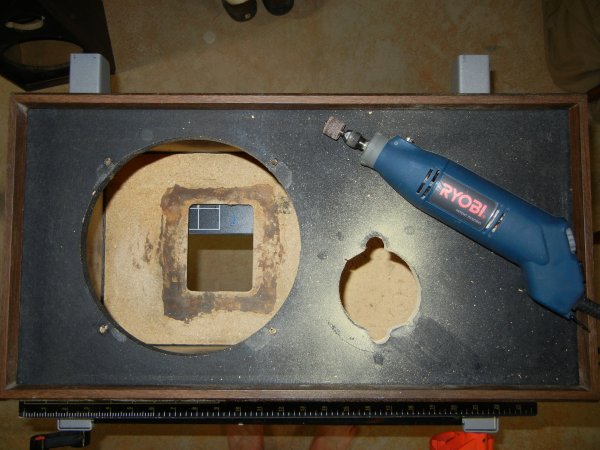 The new binding post/backplate/crossover/wiring assemblies are in, and one box is refilled with fiberglass: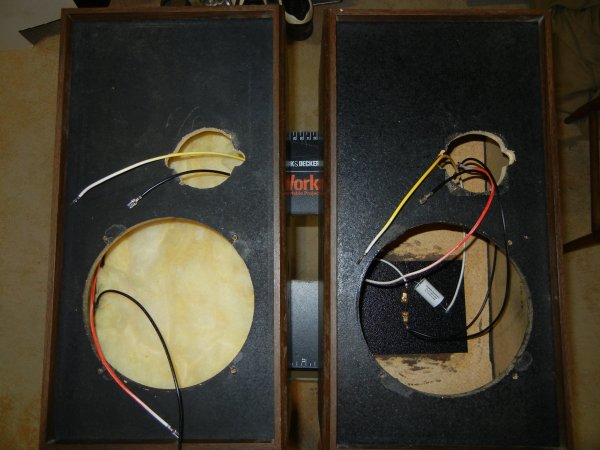 Both boxes stuffed, one also has a tweeter: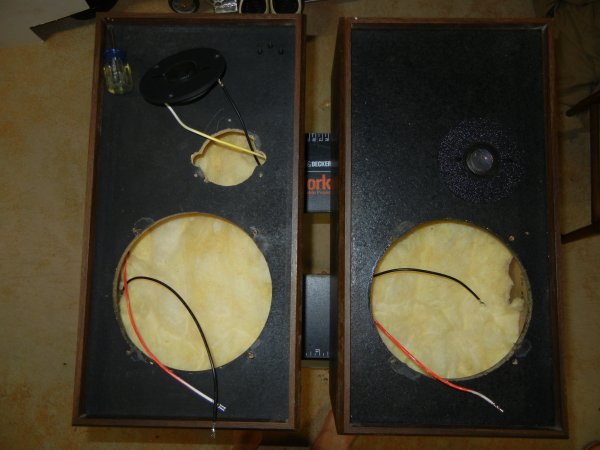 Just one woofer left to go: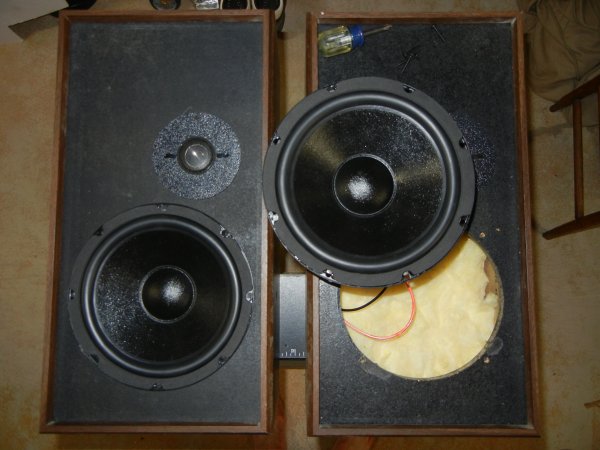 And the completed project: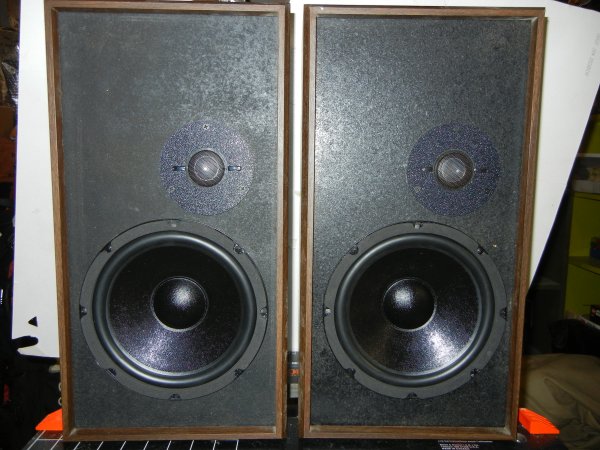 And here are a couple of photos of them alongside his Genesis 320 and Genesis 1 speakers: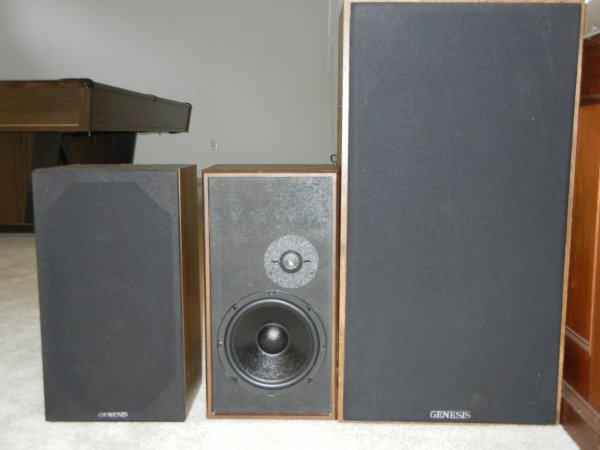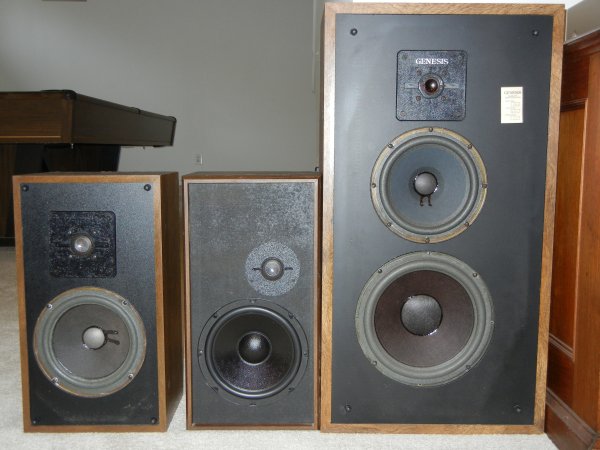 * * *
Top - Contact -
General Topics (Home)
New Speakers - Owner Support - DIY Projects
EPI and Epicure - Genesis Physics -
All Other Speaker Repairs
© Copyright - All Rights Reserved
7 Kelsey Road, Lee, New Hampshire 03861
Prices can change and specifications will improve without notice