Questions?
Call 603 659 5335 or email me
HUMAN Speakers is still building and shipping speakers
during this public health crisis More information.
Best viewed in "landscape" mode.
Back to the DIY Gallery
Back to the K81+ page
Rod built a pair of HUMAN 81+ speakers using American walnut for the cabinets.
There is a thread about them on the audiocircle forum
These first four photos show the raw wood and some early processing - planing, and what loks like using a biscuit joiner to make up the widths he needed.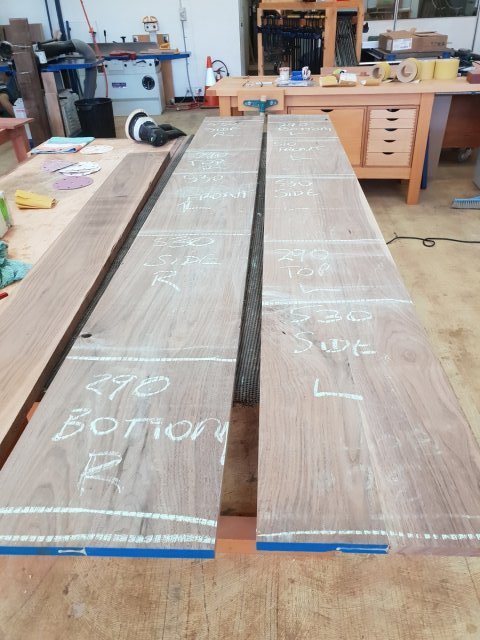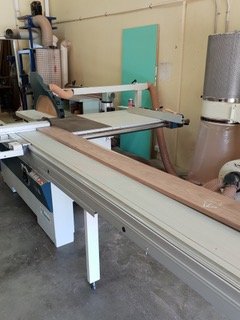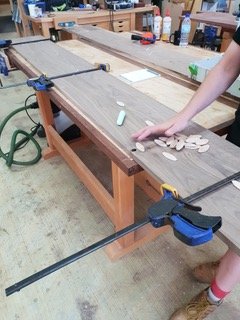 Now that wood is beginning to look like a speaker or two: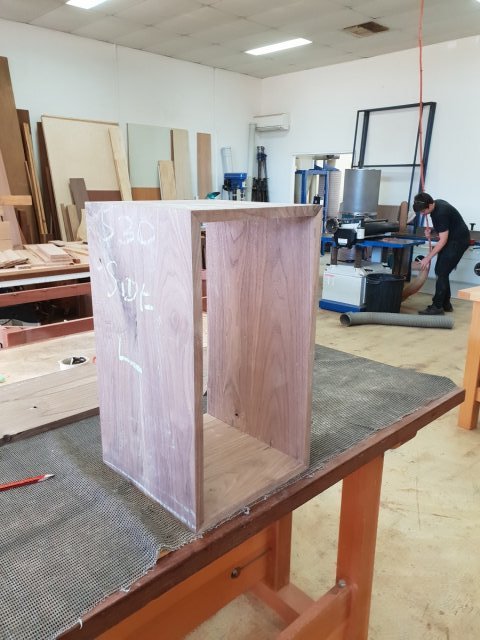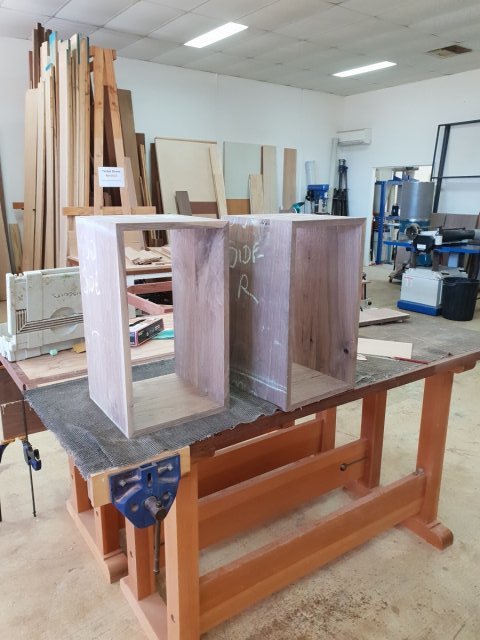 A lot like a speaker or two!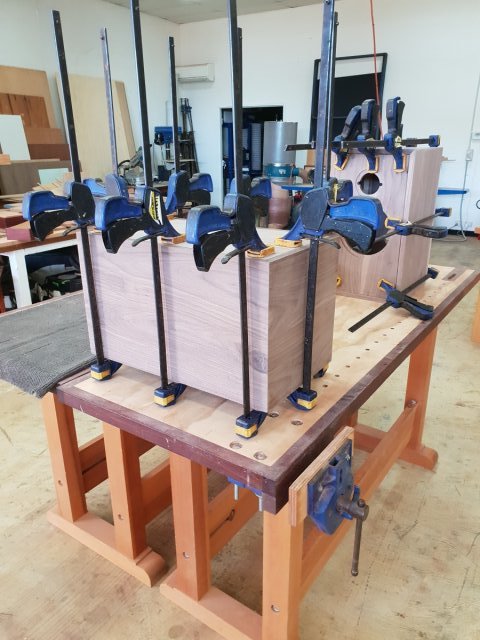 Showing pilot holes and some eggcrate foam lining: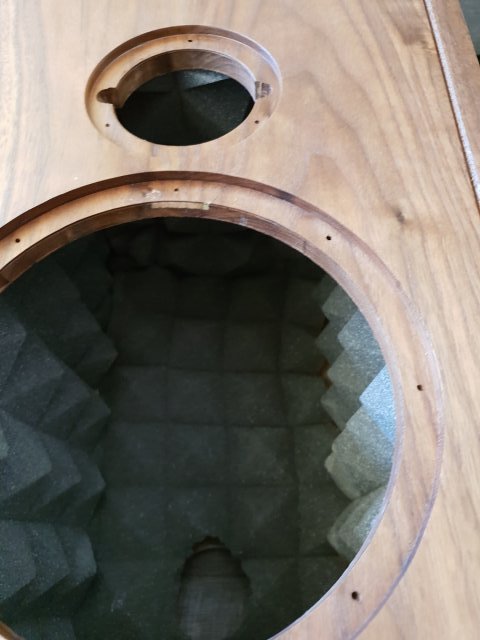 This is looking close to finished: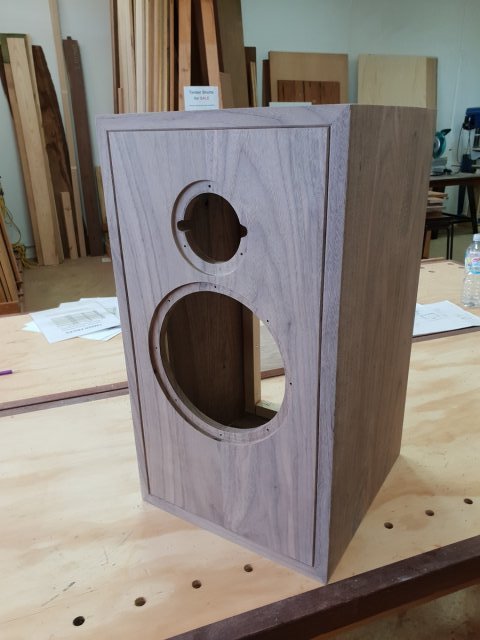 And now they are speakers: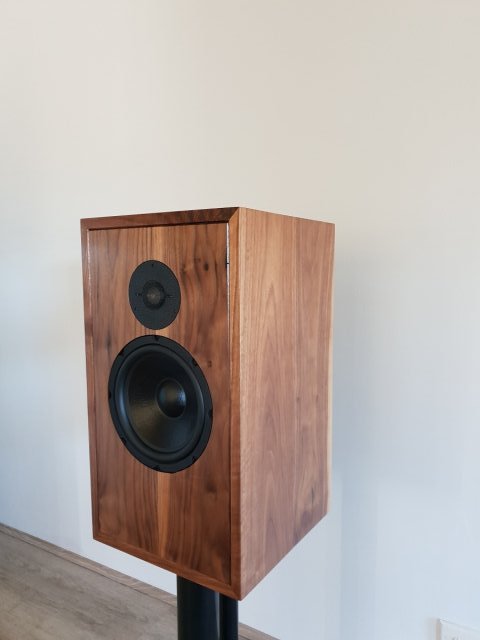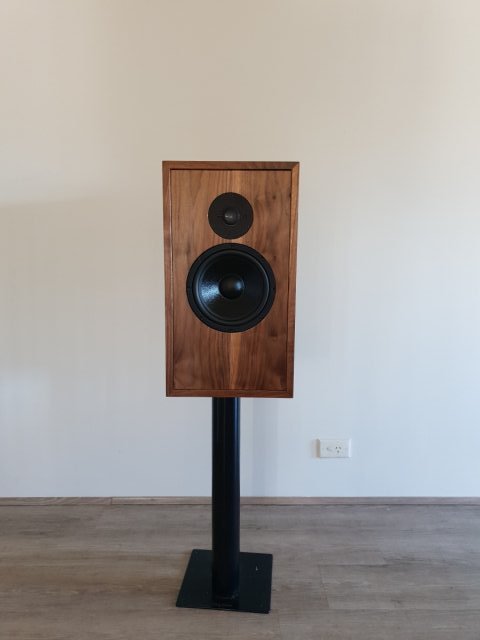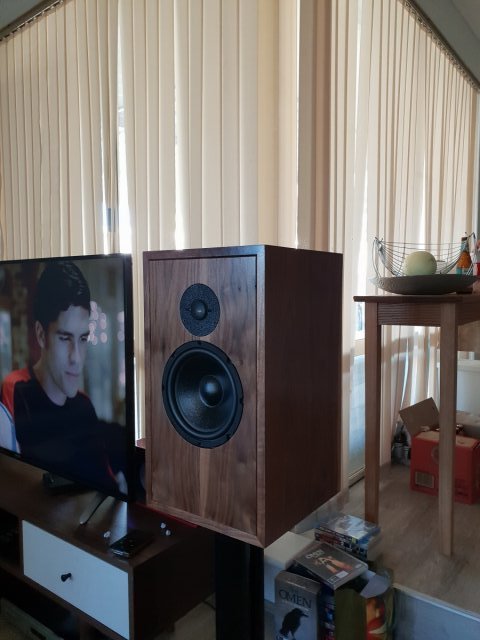 * * *
Top - Contact -
General Topics (Home)
New Speakers - Owner Support - DIY Projects
EPI and Epicure - Genesis Physics -
All Other Speaker Repairs
© Copyright - All Rights Reserved
7 Kelsey Road, Lee, New Hampshire 03861
Prices can change and specifications will improve without notice