Questions?
Call 603 659 5335 or email me
The long-awaited HUMAN 81 DK is now available.
Best viewed in "landscape" mode.
Back to the DIY Gallery
Back to the K81+ page
Rod built a pair of HUMAN 81+ speakers using American walnut for the cabinets.
There is a thread about them on the audiocircle forum
These first four photos show the raw wood and some early processing - planing, and what loks like using a biscuit joiner to make up the widths he needed.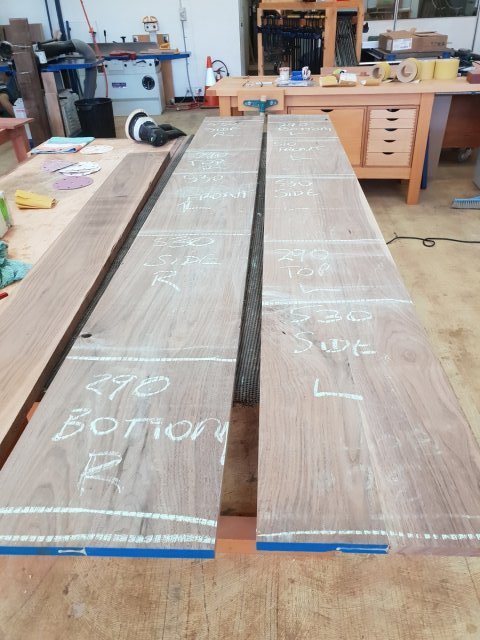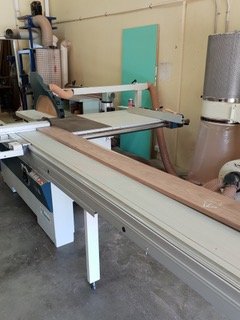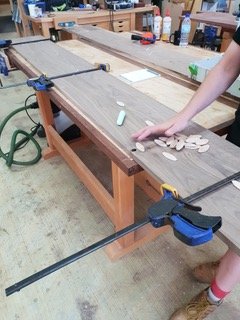 Now that wood is beginning to look like a speaker or two: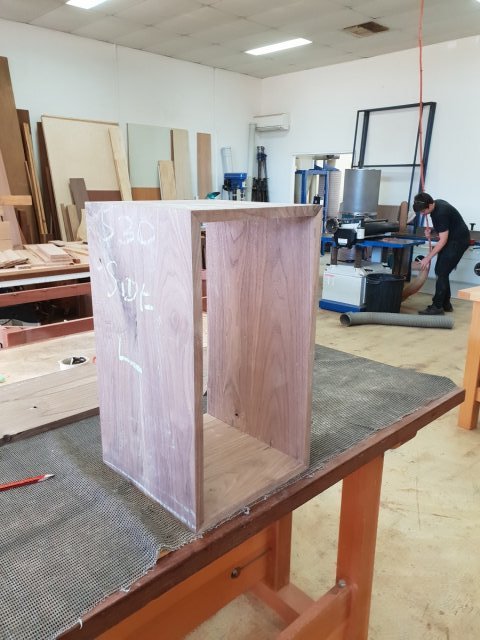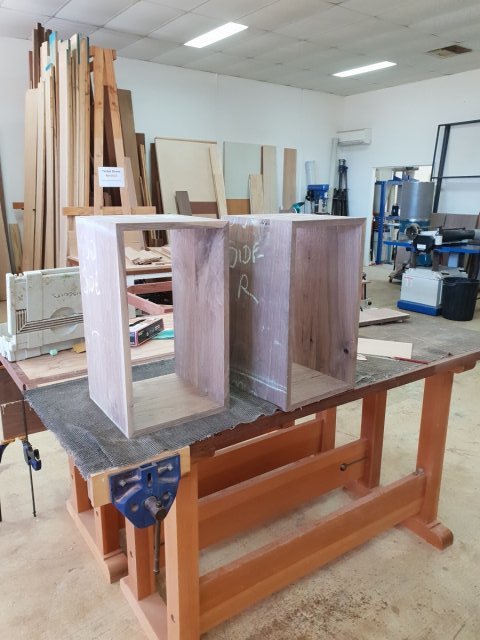 A lot like a speaker or two!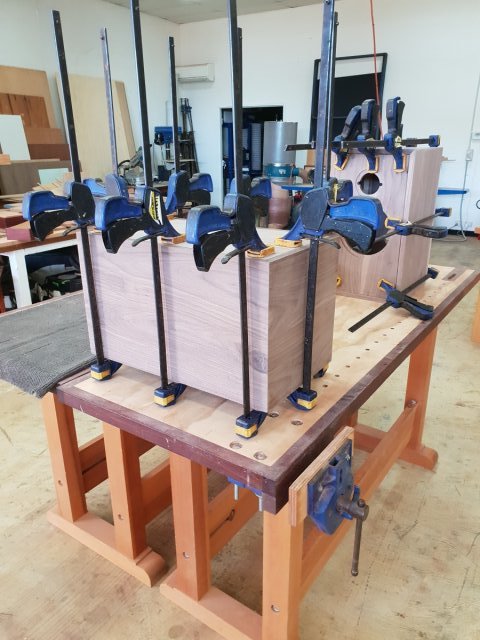 Showing pilot holes and some eggcrate foam lining: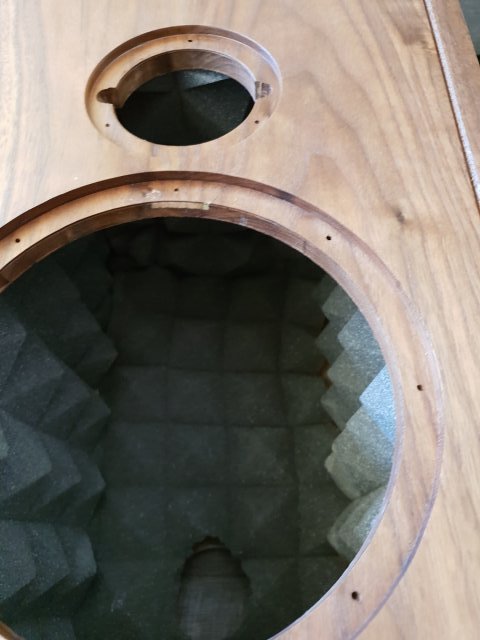 This is looking close to finished: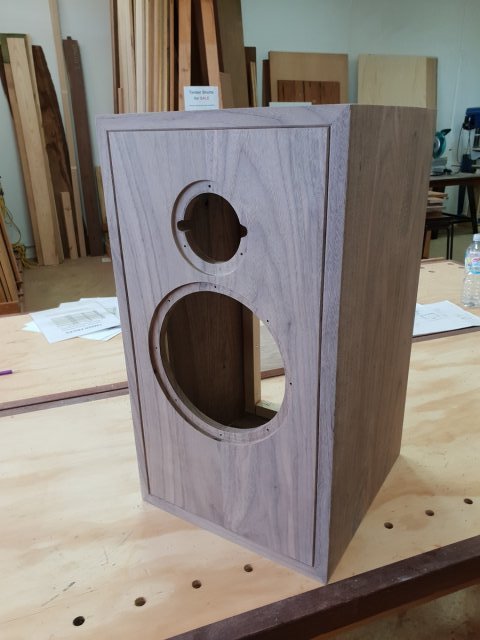 And now they are speakers: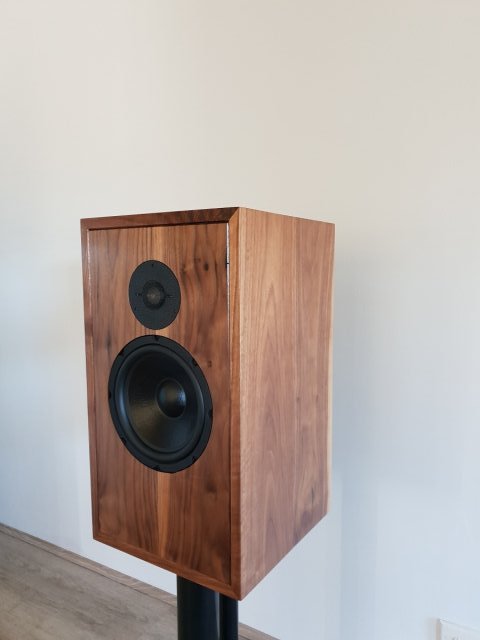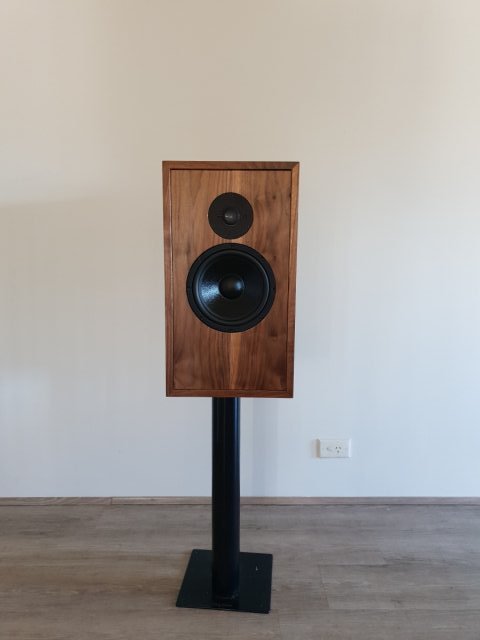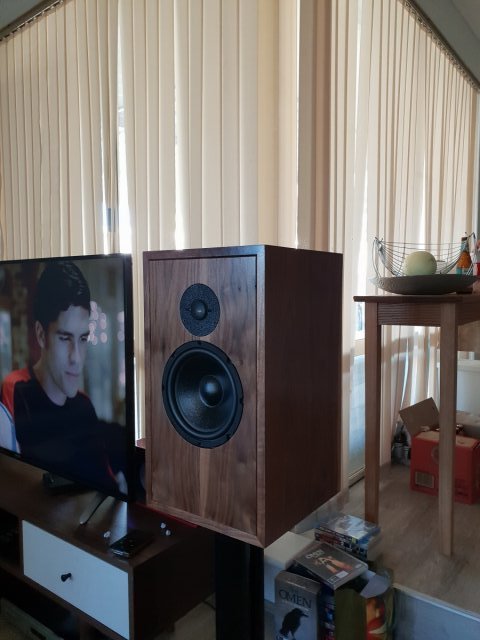 * * *
Top - Contact -
General Topics (Home)
New Speakers - Owner Support - DIY Projects
EPI and Epicure - Genesis Physics -
All Other Speaker Repairs
© Copyright - All Rights Reserved
7 Kelsey Road, Lee, New Hampshire 03861
Prices can change and specifications will improve without notice