Questions?
Call 603 659 5335 or email me
HUMAN Speakers is still building and shipping speakers
during this public health crisis More information.
Best viewed in "landscape" mode.
Back to the DIY Gallery
Back to the K1000 page
Keith opted to install two modules on the front and one on each side of his K1000 project.
Here is the craftsman at work in what looks like woodworker heaven: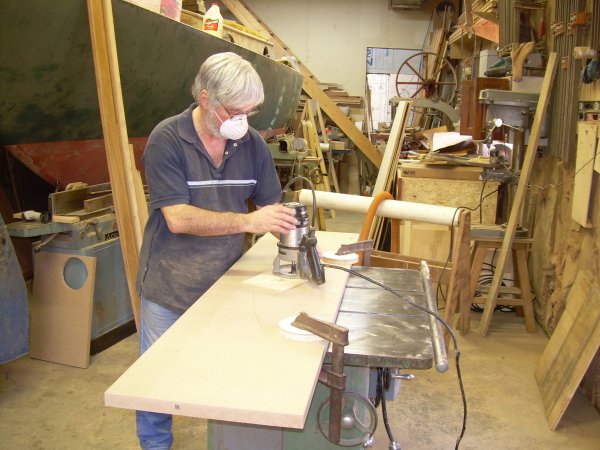 I don't know which part this is, all I know is I keep losing track trying to count the bar clamps: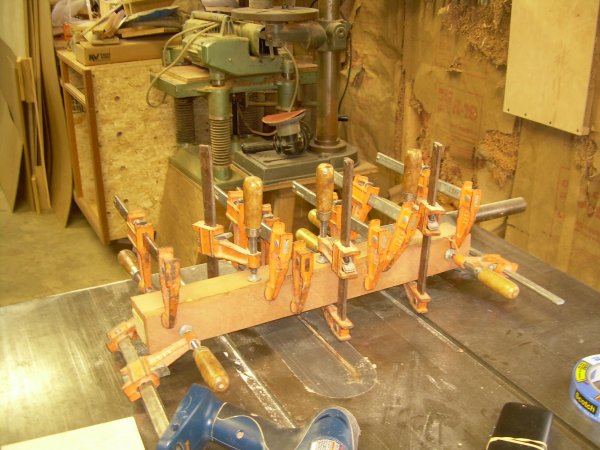 Here is one looking like it is ready for some final touches: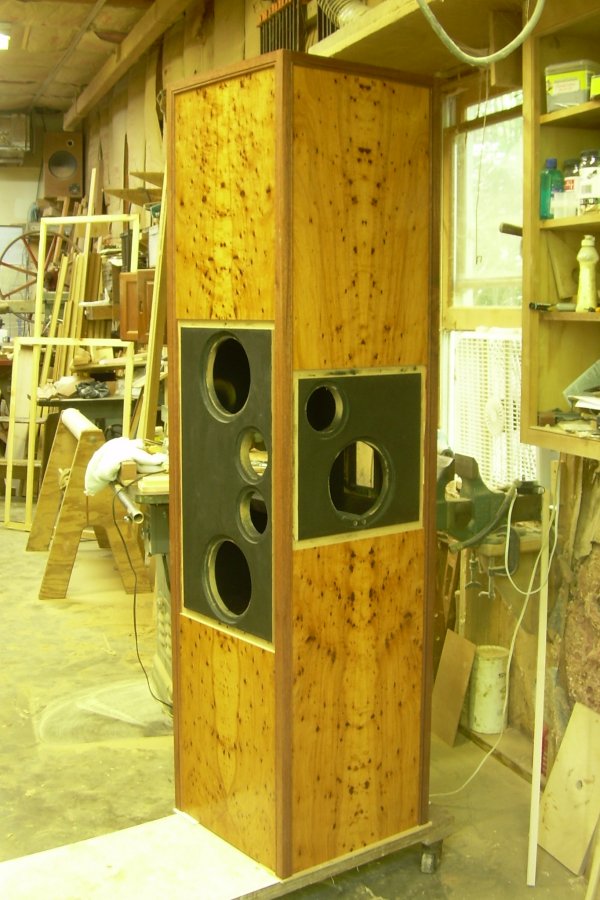 And finally, Keith and his babies (click for the giant version):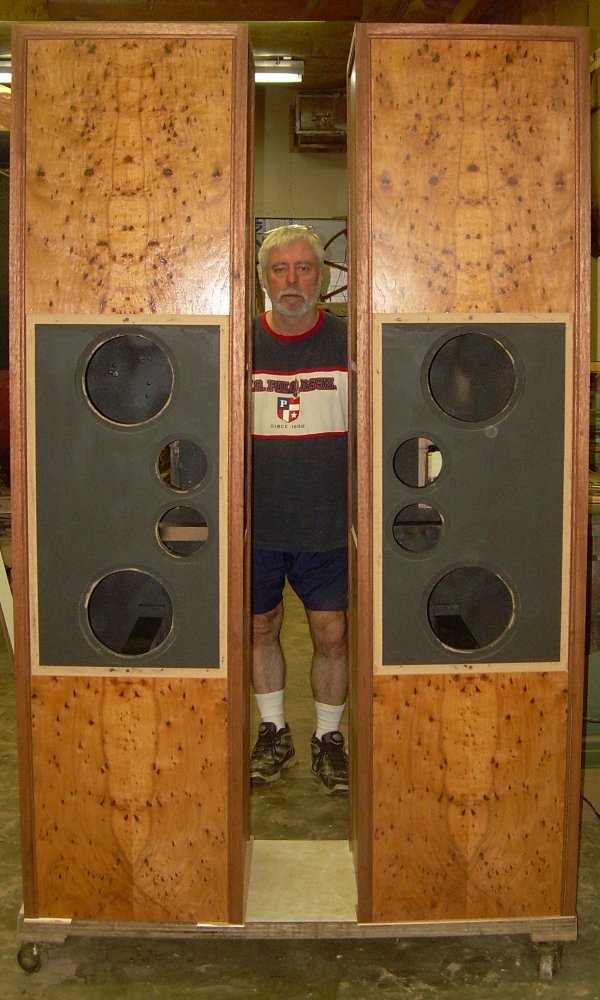 * * *
Top - Contact -
General Topics (Home)
New Speakers - Owner Support - DIY Projects
EPI and Epicure - Genesis Physics -
All Other Speaker Repairs
© Copyright - All Rights Reserved
7 Kelsey Road, Lee, New Hampshire 03861
Prices can change and specifications will improve without notice