Questions?
Call 603 659 5335 or email me
Best viewed in "landscape" mode.
Replacement/repair part number PRO 034
$NLA each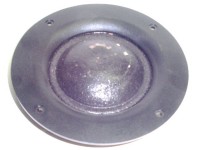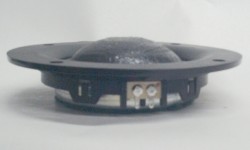 This is the 4" dome midrange used in the Genesis Physics loudspeaker model:
66
Its internal reference number (on the sticker, if it has one) is D75MX22.
It is no longer available.
* * *
Top - Contact -
General Topics (Home)
New Speakers - Owner Support - DIY Projects
EPI and Epicure - Genesis Physics -
All Other Speaker Repairs
© Copyright - All Rights Reserved
7 Kelsey Road, Lee, New Hampshire 03861
Like HUMAN Speakers on FaceBook:
Prices can change and specifications will improve without notice