Questions?
Call 603 659 5335 or email me
The long-awaited HUMAN 81 DK is now available.
Best viewed in "landscape" mode.
Genesis Trademark History
Answering the eternal question:
"What is happening with the Genesis trademark?"

"Genesis Physics" (Portsmouth, NH; 1975 - 1987) built well-regarded, affordable loudspeaker systems for twelve years until their sad demise due to debt overload. I build parts just like they did, and provide technical information about their products, right here on this site.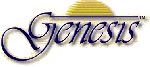 "Genesis Technologies" (Vail, CO; 1991 - 2001) had nothing to do with the original Genesis Physics Corporation, other than acquiring the trademark after Genesis Physics filed for bankruptcy. They manufactured very expensive high-end loudpeakers. One day in late 2001 their phones stopped working and their web site fell into the hands of predators. The reason... debt overload.
"Genesis Advanced Technologies" (Seattle, WA; 2002 - present) is a company formed with new financing and some of the old GenTech engineering team. They will be continuing in the footsteps of the previous incarnation, with the probable exception of not being able to honor the Genesis Technologies warranty, and the hopeful avoidance of that whole debt thing. I wish them the best of luck.
* * *
Top - Contact -
General Topics (Home)
New Speakers - Owner Support - DIY Projects
EPI and Epicure - Genesis Physics -
All Other Speaker Repairs
© Copyright - All Rights Reserved
7 Kelsey Road, Lee, New Hampshire 03861
Prices can change and specifications will improve without notice