Questions?
Call 603 659 5335 or email me
HUMAN Speakers is still building and shipping speakers
during this ongoing health concern More information.
Best viewed in "landscape" mode.
EPI & Epicure Speakers:
The "A" prefix speakers
These speakers are basically cosmetically updated versions of earlier "brown booklet" models, along with a couple that came along later. They feature the "red ring" version of the classic concave dome tweeter.
Note that one model, the 100, did not acquire the "A" prefix, it kept its "old" model number.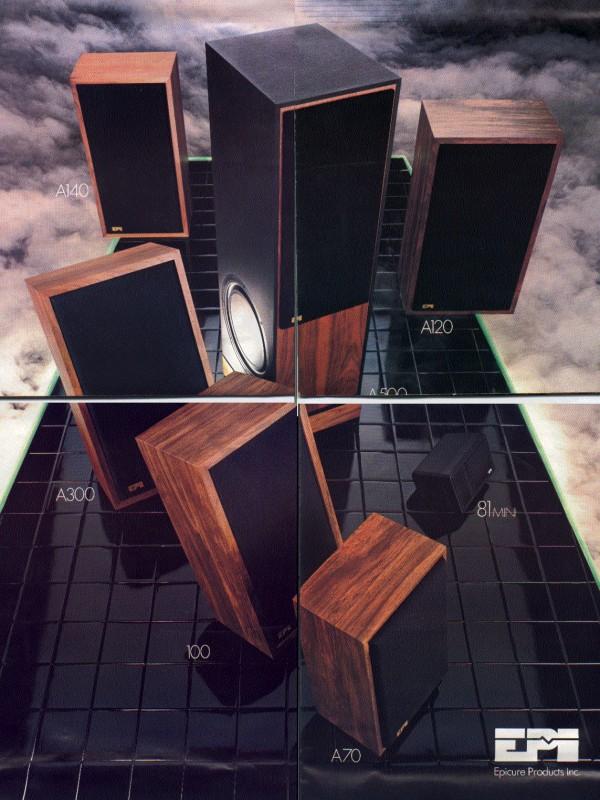 * * *
Top - Contact -
General Topics (Home)
New Speakers - Owner Support - DIY Projects
EPI and Epicure - Genesis Physics -
All Other Speaker Repairs
© Copyright - All Rights Reserved
7 Kelsey Road, Lee, New Hampshire 03861
Prices can change and specifications will improve without notice